And you thought Goans only make cashew feni with the cashew fruit? Nope, we also do a Goan Cashew Apple Cake. Albeit this one is almost forgotten. When I was a little girl, I remember it being referred to as 'bobo' and that's the name that's stuck in my mind. I never did learn what is the actual name of this cake. It's very confusing as names like Mandos, Dhonas, Bhakri, Caju Boll come up. I think I'll stick with bobo. 🙂 Thank you Aunt Rosy and Santanne for your collaboration on this recipe.
Serves: 6 to 8 Persons
Prep. Time: 30 Mins. + Soaking + Standing
Cooking Time: 50 to 60 Mins.
Ingredients:
[Standard Measure: 1 cup = 250 ml]
Cashew Apple – 6 small
Rice (parboiled) – 1 cup
Palm Jaggery –(grated) – ¾ cup
Coconut (semi-ripe, grated) – 1 cup
Sugar – ¼ cup
Pure Ghee – 1 tbsp.
Salt – ½ tsp. or to taste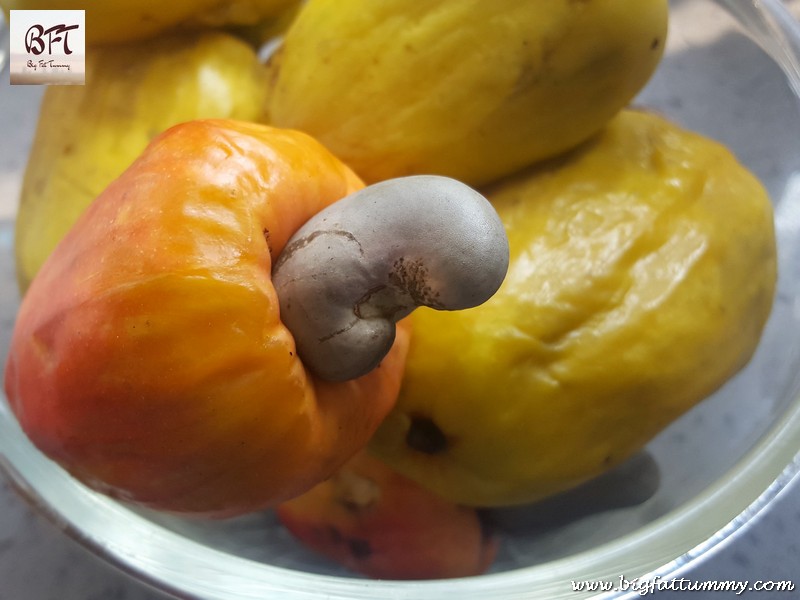 Step 1: Soak the rice overnight in enough water. The next day drain and grind it to a slightly coarse paste using 200 ml water and keep aside (the paste should look fine and smooth but should feel slightly grainy between your fingers).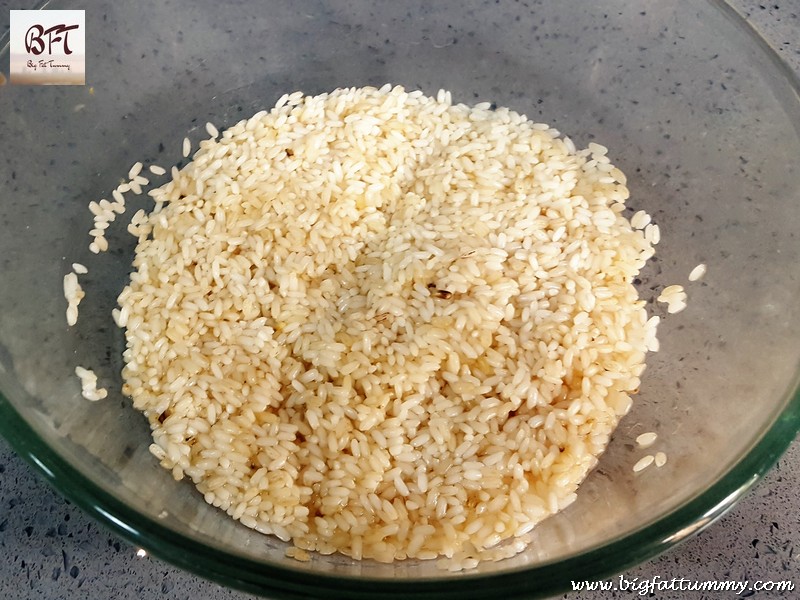 Step 2: Separate the seed from the cashew fruit and peel off the skin. Squeeze the skin and collect the juice in a bowl. Grind the peeled cashew apple to a fine paste. Remove left over lumps if any and measure 1 cup of the pulp for the cake and keep aside.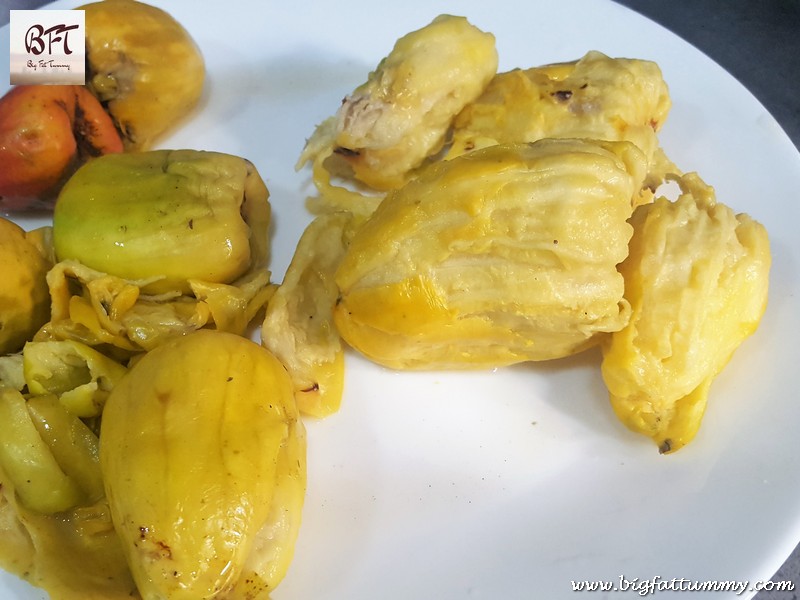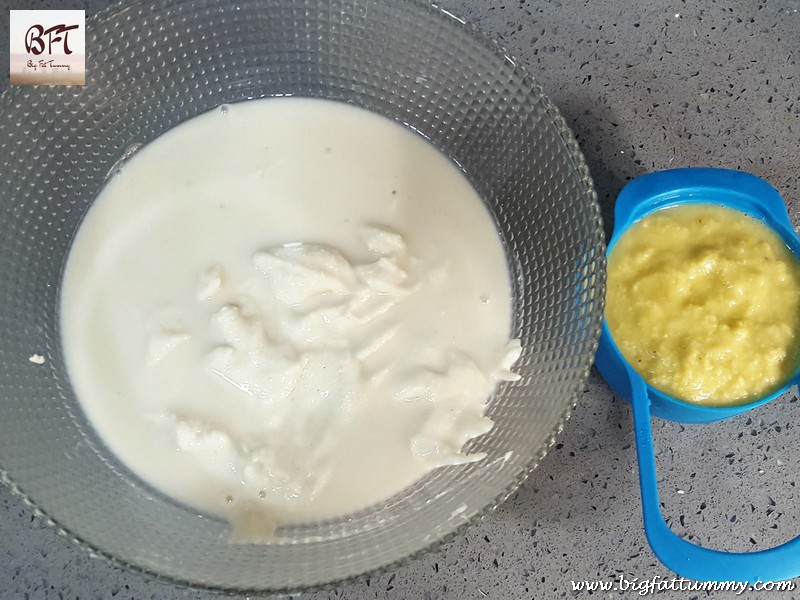 Step 3: Grind the grated coconut for 2 to 3 pulses with 50 ml water.
Step 4: Add the cashew apple puree and the juice to the ground rice and mix it well.
Step 5: Then add the jaggery and the sugar and mix well till the sugar and jaggery has dissolved.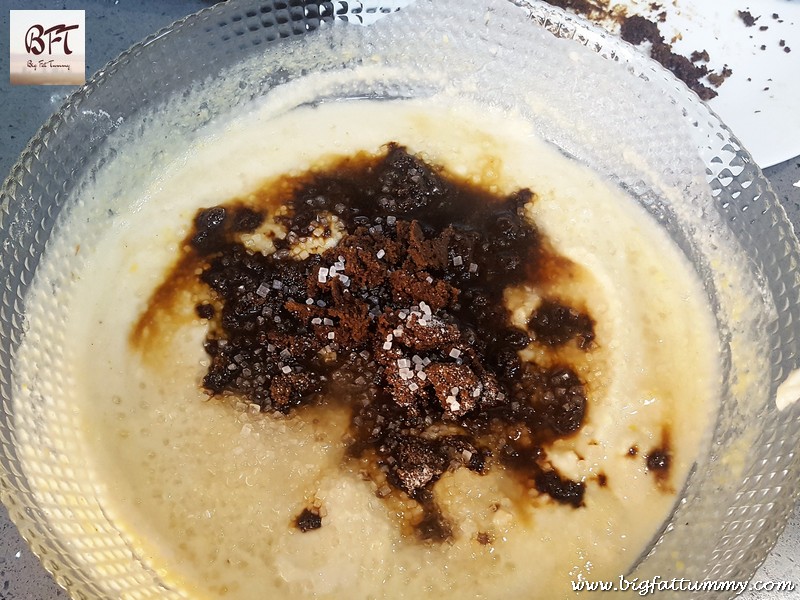 Step 6: Next add the grated coconut and mix again. Leave aside for 3 to 4 hours.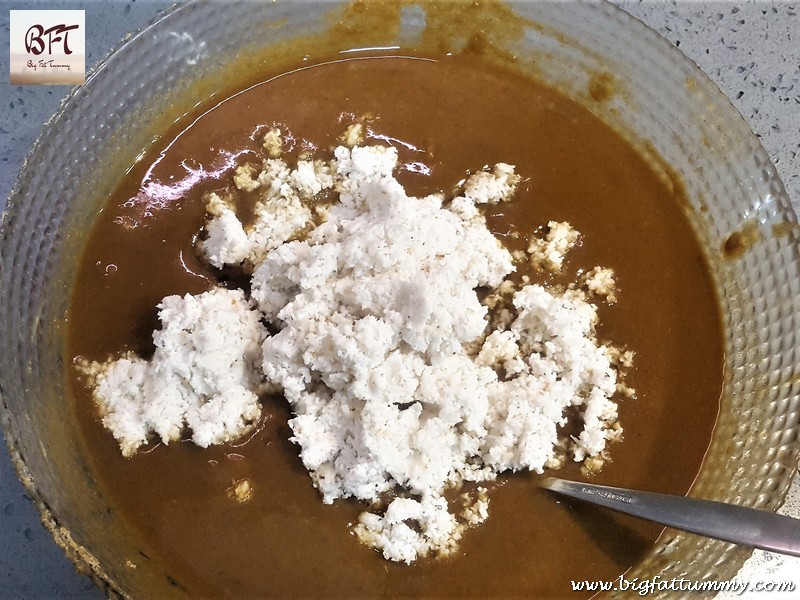 Step 7: Set your oven to pre-heat at 200°c. Meanwhile, grease a suitable baking dish with the ghee. Pour your batter into the baking dish and once the oven has reached its temperature, place the baking dish into the oven and reduce the heat to 180° c. Bake for 50 to 60 minutes or till a skewer inserted at the center of the cake comes out clean.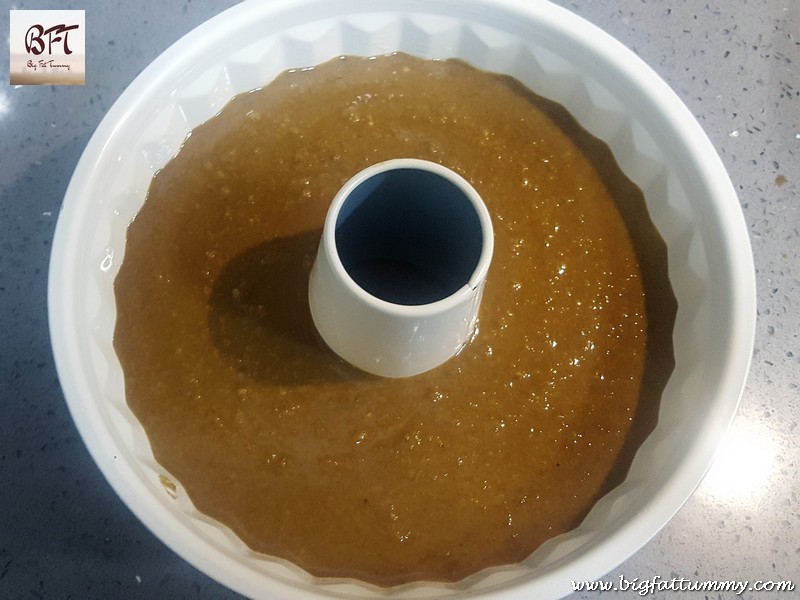 Cool, slice and serve with a cup of black tea.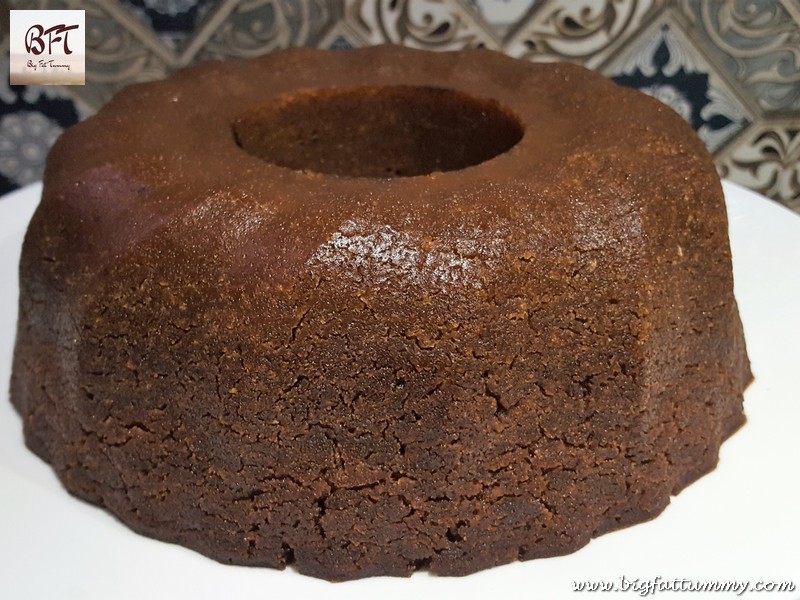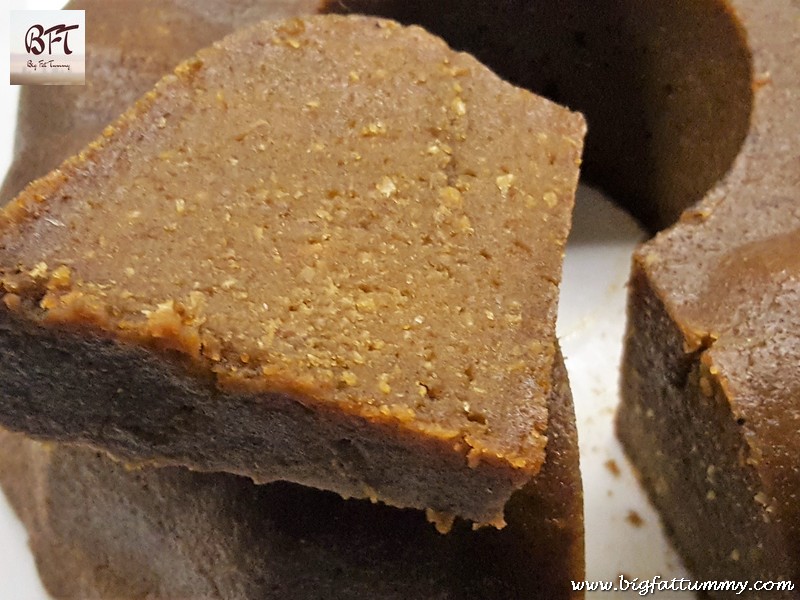 Notes:
The batter will be a little watery of pouring consistency.
Adjust the sugar as per your taste.
¾ cup grated jaggery = 3 small palm jaggery pyramids. You could also use sugarcane jaggery
You could also use ¼ tsp of cardamom powder for flavouring.
You could also cover the mould with foil and steam it in a steamer. The texture will turn out slightly different though.