Mackerels lend a unique flavour to any curry. Hence, there exist many variations of curries made with mackerels. This mackerel curry is spicy with a nice tang that you can enjoy with hot steamed rice. If you have the unpolished parboiled rice, then it will be even perfect. Use very little curry if serving children.
Serves: 4 to 6 Persons
Prep. Time: 20 Mins. + 30 Mins. (marination)
Cooking Time: 20 Mins.
Ingredients:
[Standard Measure – 1 cup = 200 ml.]
Mackerels – 3 big
Onions (sliced) – 2 small
Green Chilli (slit) – 2
Ginger (julienned) – 1 inch
Oil – 1 tbsp.
Salt – 1 ½ tsp. or to taste
For the Masala Paste:

Coconut (grated) – ½ cup
Kashmiri Red Chillies (deseed & soaked in water for 15 minutes) – 8 to 10
Cumin Seeds – ½ tsp.
Corriander Seeds – ½ tsp.
Black Peppercorns – 14 to 16
Garlic – 6 cloves (small)
Tamarind – 1 medium lime sized ball
Turmeric Powder – ½ tsp.
Step 1: Clean the mackerel and cut into 3 pieces each. Wash and apply 1 tsp. salt and leave aside for 30 minutes.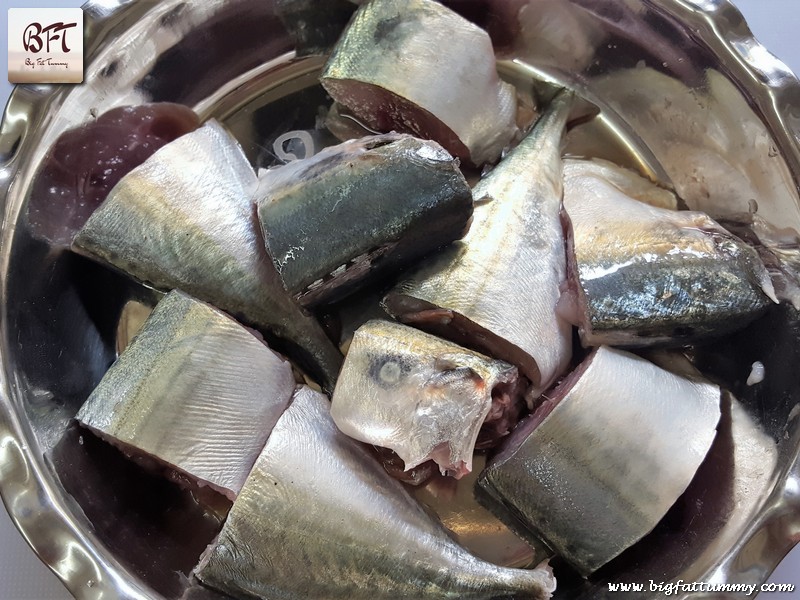 Step 2: Take the sliced onions in a vessel suitable to make the curry and add ½ tsp. salt and mix it well with your fingers. Add the slit green chillies, ginger julienne and the ground masala and 1 ½ to 2 cups water (depending on the consistency of gravy you desire), place on high heat and bring to a boil. Turn the heat to low and continue to cook covered on low heat for 6 to 8 minutes.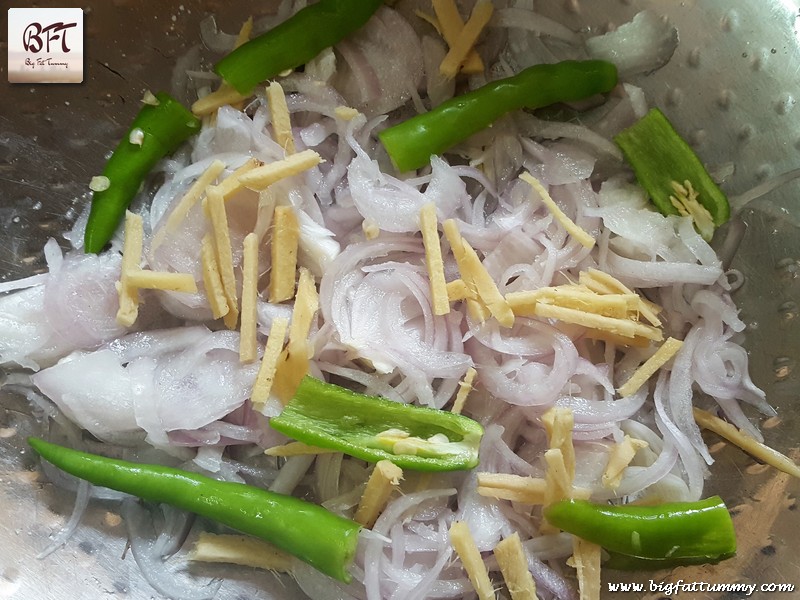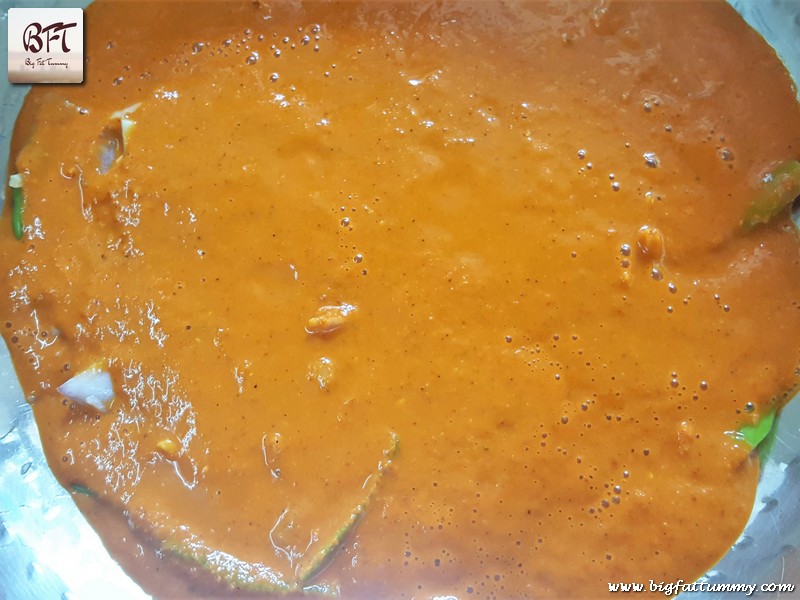 Step 3: Drain the fish (do not add the water released from the fish, discard it) and add it to the curry. Drizzle the oil on the curry and cook covered on medium heat for 8 to 10 minutes till the mackerels are cooked. Check for salt and add if required. If you add salt, cook further for another minute.