The Baked Chicken Meatballs are a healthier option than fried ones. They are delicious and can be served as starters. They are super easy to make and you'll want to try these out pronto.
Yield: 20 Balls
Prep. Time: 20 Mins
Baking Time: 20 Mins
Ingredients:
[ Standard Measure: 1 cup = 250 ml ]
Chicken Mince – 450 gms
Onion (finely chopped) – 1 medium
Corriander Leaves (chopped) – 4 tbsp.
Light Green Chillies (finely chopped) – 2 to 4
Red Chilly Flakes – 2 tsp.
Sriracha / Chilly Sauce – 1 tbsp.
Ketchup – 2 tbsp.
Small Bread Slices – 4 + 4
Egg (lightly beaten) – 1
Milk – ¼ cup
Oil – a little
Salt – 1 tsp.
Step 1:     Break and soak 4 slices of the bread in the milk.
Step 2:     Take the other 4 slices and pulse them in your mixer to make the fresh bread crumbs.
Step 3:     Take it in a bowl. Squeeze the bread soaked in milk and add to it.
Step 4:     Add the green chillies, corriander, chilly flakes, ketchup, Sriracha and mix well.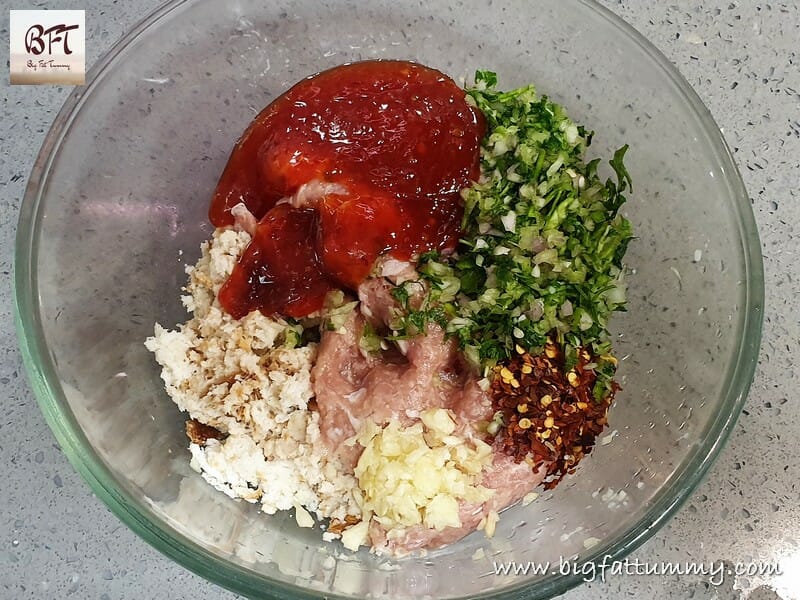 Step 5:     Now add the beaten egg and mix. Then add the fresh breadcrumbs and mix again.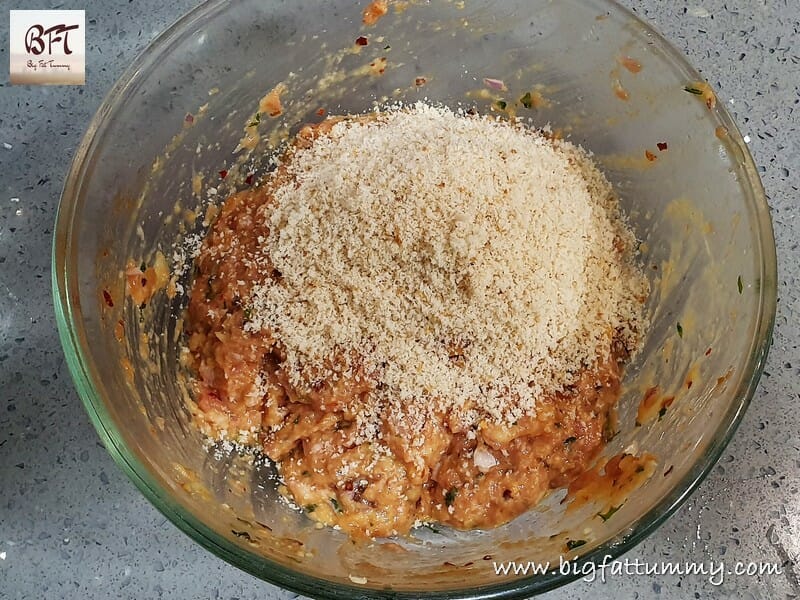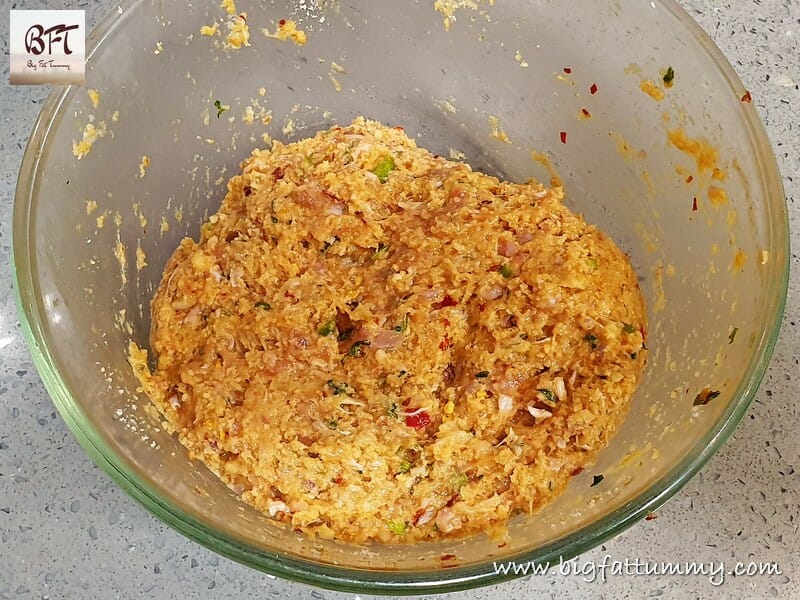 Step 6:     Line a baking tray with foil or parchment paper. Oil your palms. Divide the mixed mince into about 20 portions and shape each portion into a ball and place on the baking tray.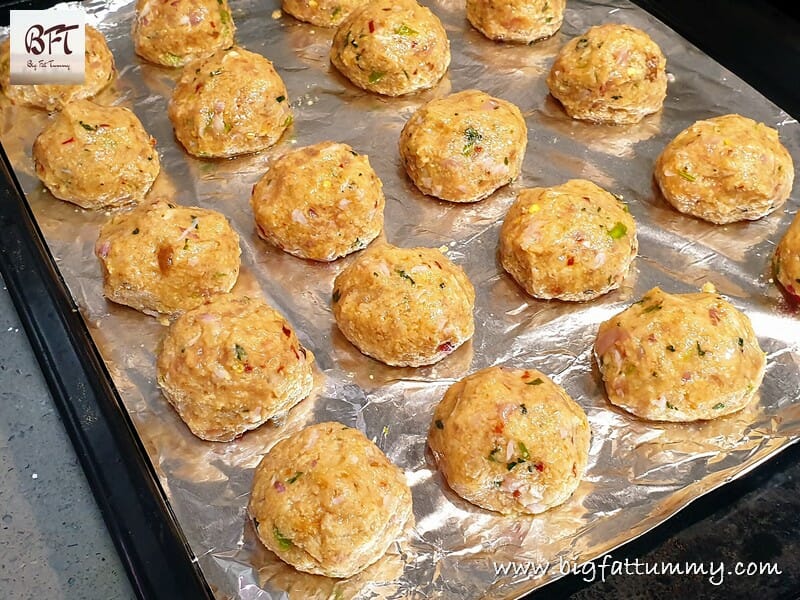 Step 7:     Pre-heat the oven to 200° C for 10 minutes and then place the baking tray into it and bake at 180° C for 20 minutes. Serve hot with your favourite dip.
Note:
You can adjust the amount of red chilly flakes and green chillies to your taste.