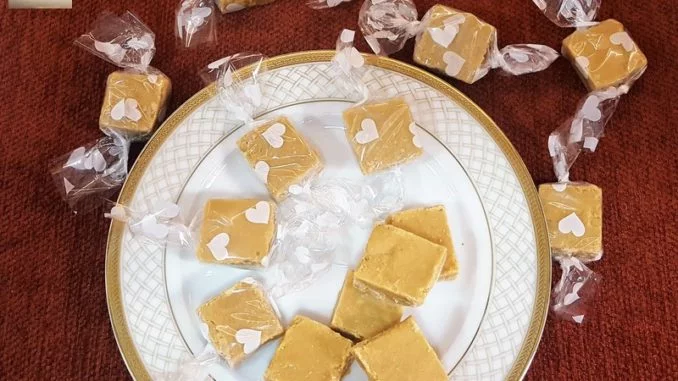 The Caramel Fudge is made with condensed milk and cashew nut pieces. It is a wholesome sweet to prepare for you loved ones. Just wrap pieces of the fudge like toffee and keep them at hand to reward your kids. It can be made to give away as a take away at your kids birthday party or at occasions like Christmas or Diwali.
Yield: 700 gms
Prep. Time: 10 Mins.
Cooking Time: 30 Mins.
Ingredients:
Condensed Milk – 400 gms
Sugar – 200 gms
Water – 200 ml
Cashew Nuts (chopped) – 50 gms
Butter – 2 tbsp.
Vanilla Essence – 1 tsp.
Step 1: Grease a baking dish with butter ( 8 x 8 x 2 inch ) and keep it aside.
Step 2: Take a non-stick pan and add the condensed milk and sugar. Use the water to wash off any left over condensed milk in the tin and add to this. Stir well for 5 minutes.
Step 3: Place the pan on medium heat and keep stirring for 15 minutes.
Step 4: The mixture will now thicken and start to boil. Now add the butter and the nuts. Mix well and add the vanilla essence. Keep stirring for another 12 to 15 minutes.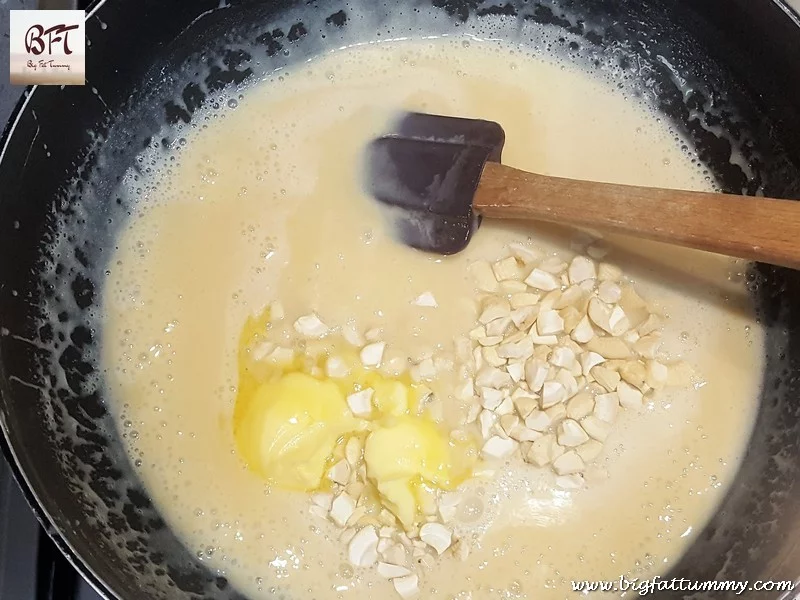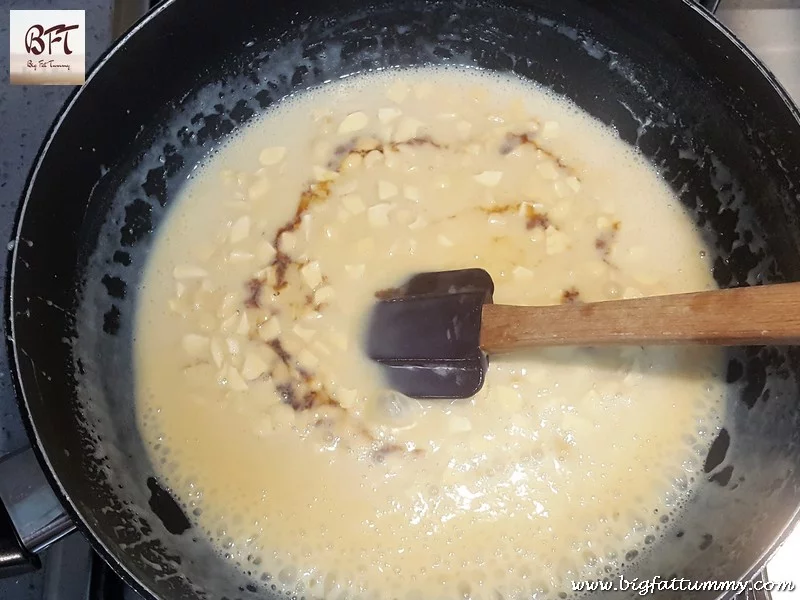 Step 5: When the mixture starts leaving the sides of the pan, remove from the heat and transfer to the greased tray.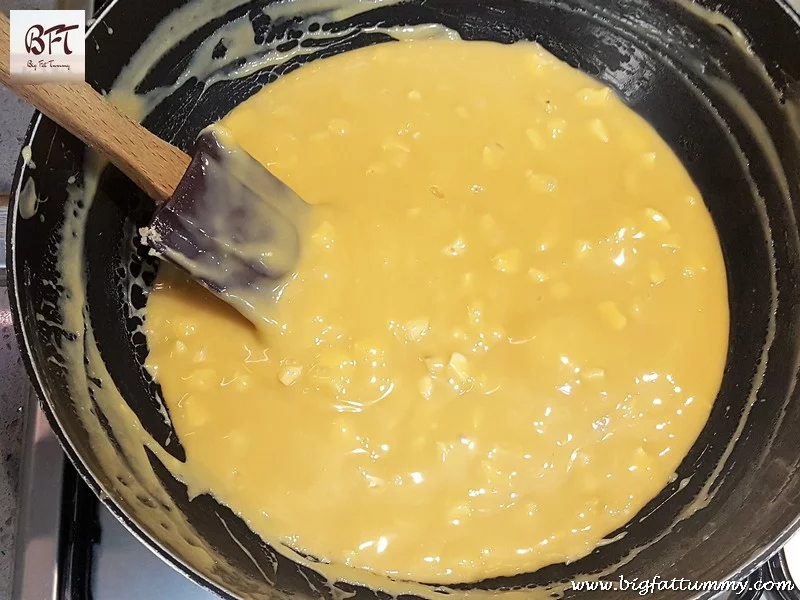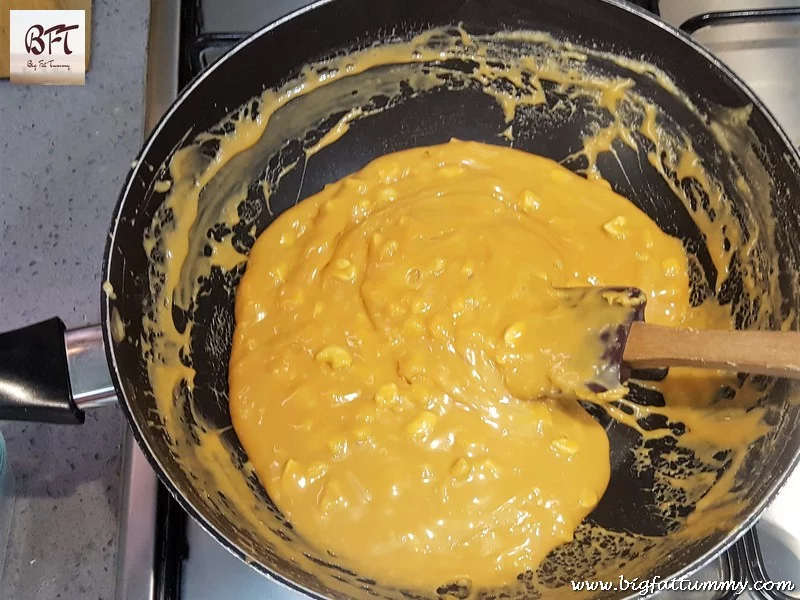 Step 6: Flatten with the back of a greased spoon. Leave it to set for 5 minutes and then cut into squares with a knife greased with butter. Keep them in the baking dish to dry for a day. The next day remove and store in an airtight container.