Kesar Elaichi Malai Peda / Pedha is a milk based Indian sweet. It is flavoured with saffron and cardamom and has a rich irresistible taste. I must warn you, if you have a sweet tooth, you just can't stop at eating a couple of pedas :). This recipe required you to toil a bit but it's the real thing. If you're looking for an easier method, try the Quick Malai Peda (click here).
Yield: 500 gms / 25 Pedas
Prep. Time: 30 Mins.
Cooking Time: 1 ½ to 2 Hrs.
Ingredients:
[ Standard Measure : 1 cup = 250 ml ]
Full Fat Milk – 1 ½ litres + 6 tsp.
Sugar – ¾ cup
Corn Flour – 1 ½ tsp.
Citric Acid Crystals – 3 pinches
Saffron [Kesar] – a few strands
Cardamom Powder – 1 tsp.
Pistachio (shelled, for the garnish) – a few
Step 1: Dissolve the citric acid in 3 tsp. water and keep aside (check notes below).
Step 2: Take the saffron on a spoon and heat over an open flame. Then add the strands to 3 tsp. milk and rub with your fingers till the colour of the milk changes. Keep aside.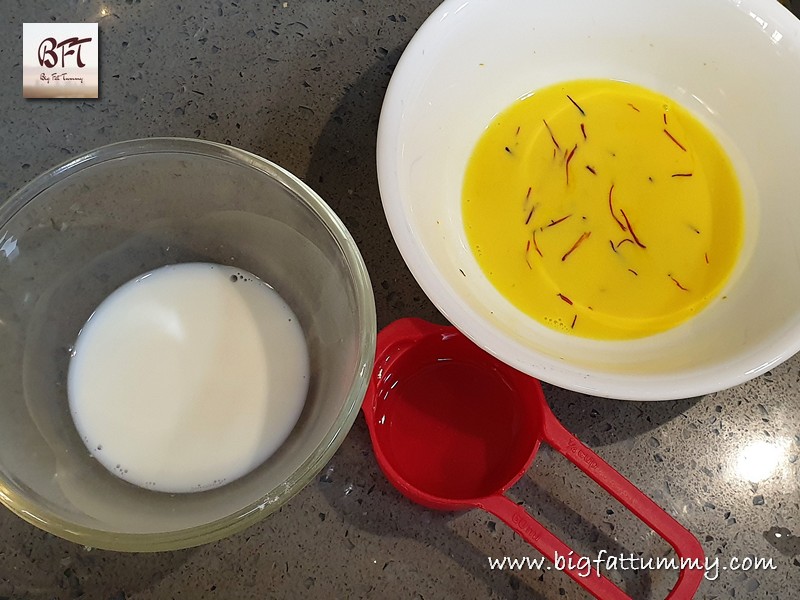 Step 3: Boil the milk in a heavy bottomed pan, stirring regularly, shifting regularly between low to medium heat till it reduces to half. Add the sugar and cook for another 8 to 10 minutes. (check notes below)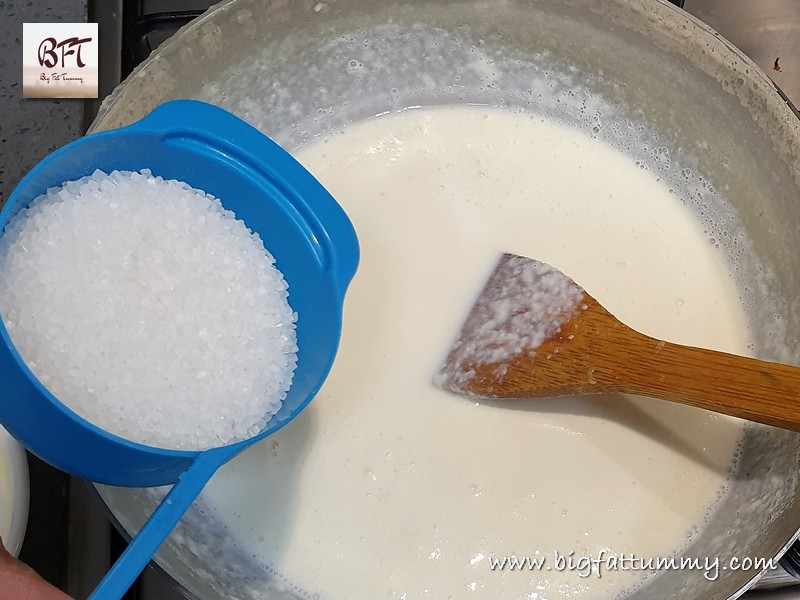 Step 4: Next add the citric acid water, little by little to the boiling milk till it curdles (check notes below). Reduce heat to low and keep stirring in between all along. Add the saffron milk.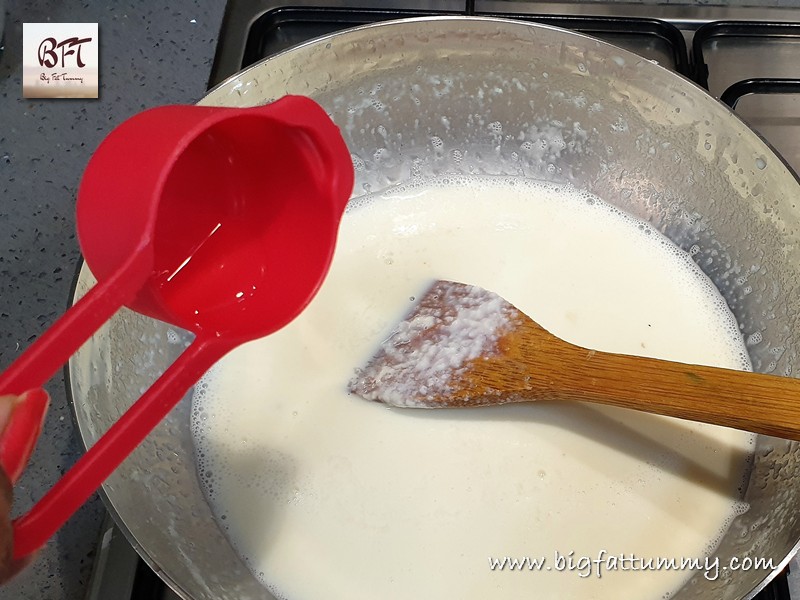 Step 5: Dissolve the corn flour in the remaining 3 tsp. of milk and add to the curdled milk mixture. Continue stirring till the mixture thickens and resembles khoya (khoa) / mawa. Transfer the mixture to a non-stick pan.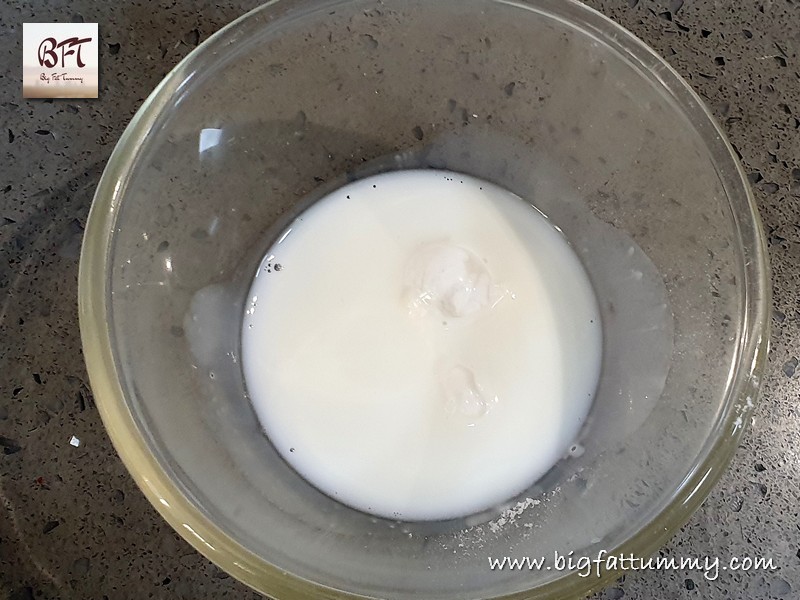 Step 6: Cook for another 8 to 10 minutes on low heat. The mixture will start leaving the sides but will still appear a bit liquidy and sticky. Add the cardamom powder and mix well. Take off heat and transfer to a plate. Allow it to cool down.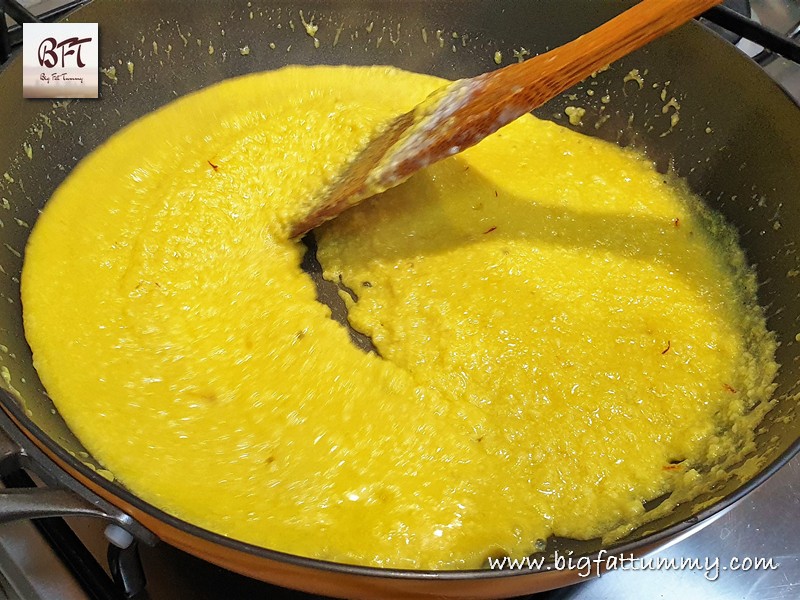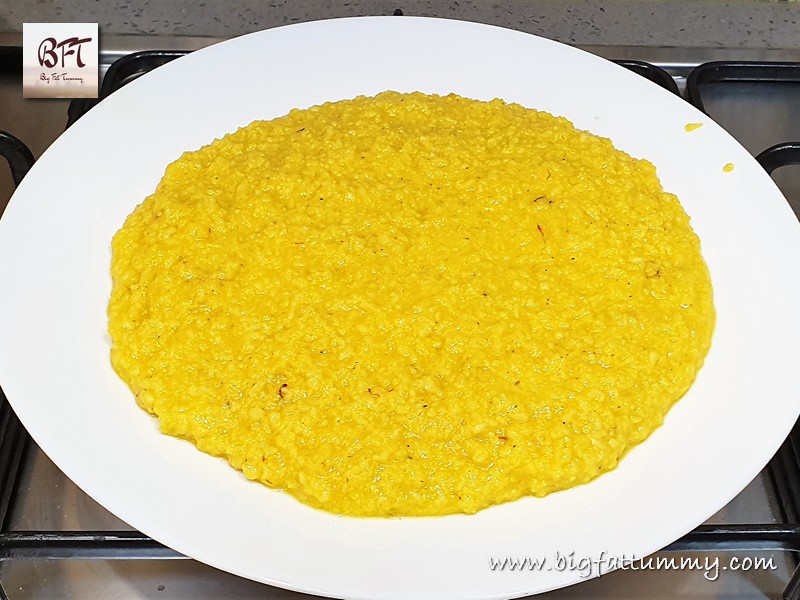 Step 7: Take a spoonful of the mixture and shape into a small ball using a small spoon. Place into readymade butter paper cups. Top with a piece of pistachio. Do this for all the mixture. Pat yourself. Well done ! 🙂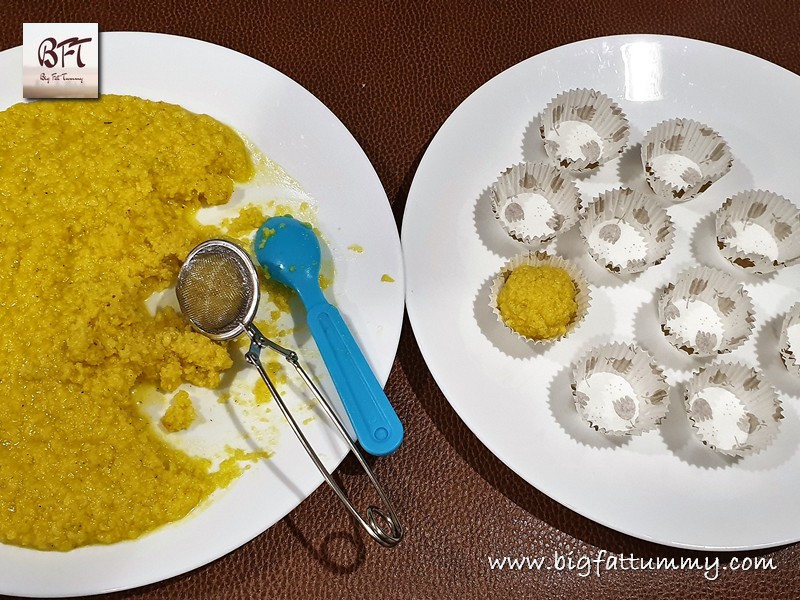 Note:
Use your finger to dissolve the crystals of citric acid in the water.
Keep the ladle across as shown in the picture if not stirring so that the milk does not overflow.
Reducing the milk should take about an hour.
Stop adding the citric acid water once the milk curdles.
If the milk does not curdle use one pinch more of citric acid dissolved in water.