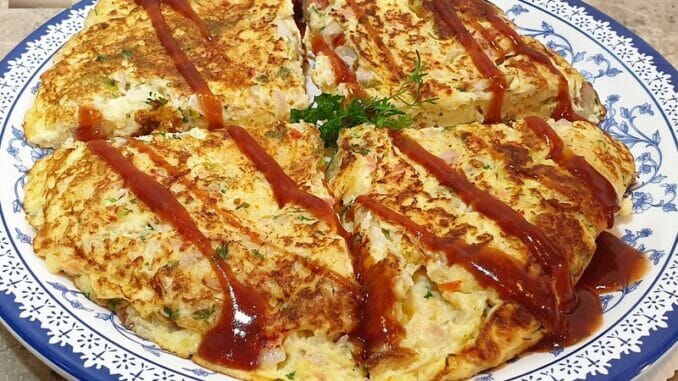 The Bread Egg Omelette is an omelet which I prepared in the wake of the Covid-19 Lockdown here in India. It was a time when every little thing in the pantry had to be put to good use. I used broken pieces of stale (but not spoiled) slices of bread which were otherwise crumbly and which my kids would not be too keen on eating. They went right inside the omelette. The result was a fluffy omelette which disguised the stale bread and which was a hit at breakfast. Coming to think of it, one could also use the butt or the heel of the bread loaf (the ends) which has a few takers. You could put these to good use too. You could also add chopped cocktail sausage or bacon to take it to another level. (For a Masala Cheese Omelette, click here)
Serves: 2 Persons
Prep. Time: 10 Mins.
Cooking Time: 6 to 8 Mins.
Ingredients:
Bread Slices – 4 medium sized
Eggs – 4
Milk – ¼ cup
Onion (finely chopped) – 1 medium
Tomato (finely chopped) – 1 medium
Green Chillies (finely chopped) – 2
Green Corriander (finely chopped) – 1 tbsp.
Oil – 2 tbsp.
Salt – ½ tsp. or to taste.
Step 1:     Tear the bread slices into small pieces and keep aside.
Step 2:     Take the chopped onion, tomato, green chillies and green corriander in a bowl and add the salt and eggs and whisk (Tip : I break one egg at a time and add so as to check if the egg is good and then add).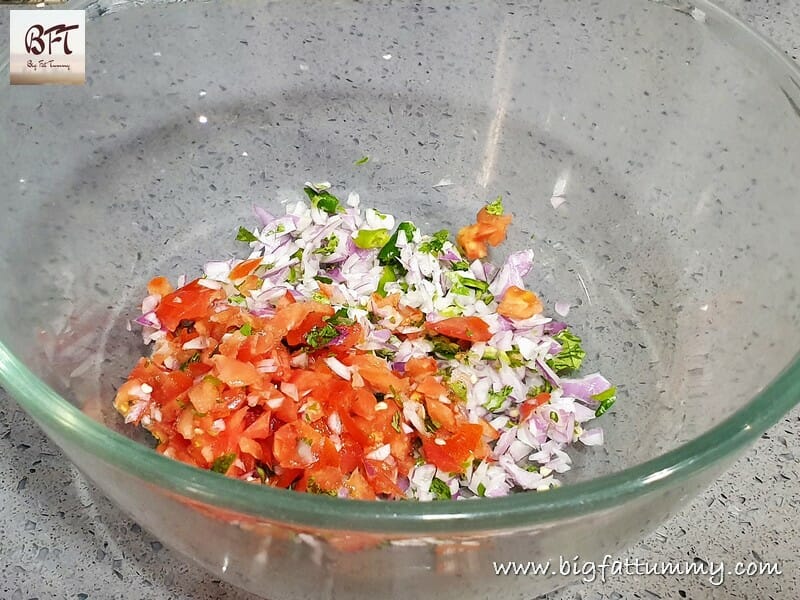 Step 3:     Next add the milk and mix again. Then add the bread pieces and mix again (add a little more milk if you feel the mixture is too dry).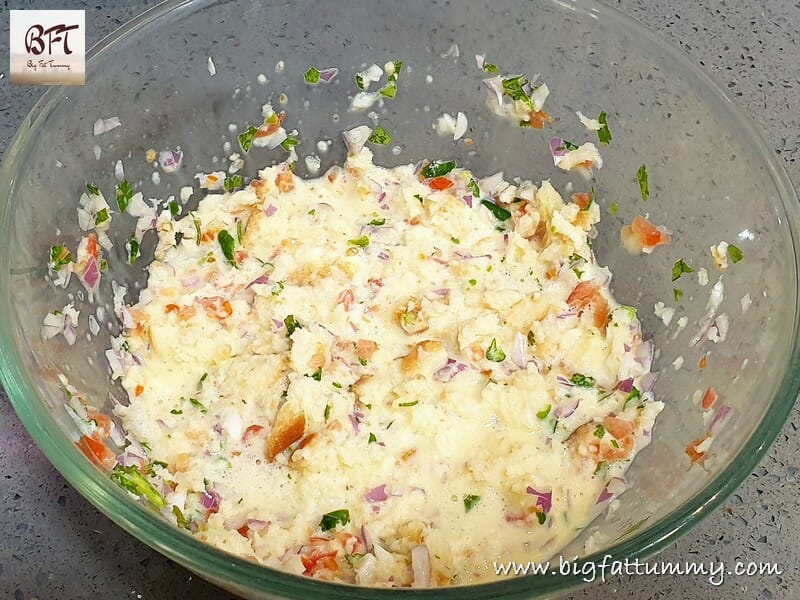 Step 4:     Heat the oil in an eight-inch non-stick pan and pour the mixture into it. Spread evenly and cook covered on medium heat for about 3 to 4 minutes. Then shake the pan and see if the omelet moves (that means it's cooked on one side).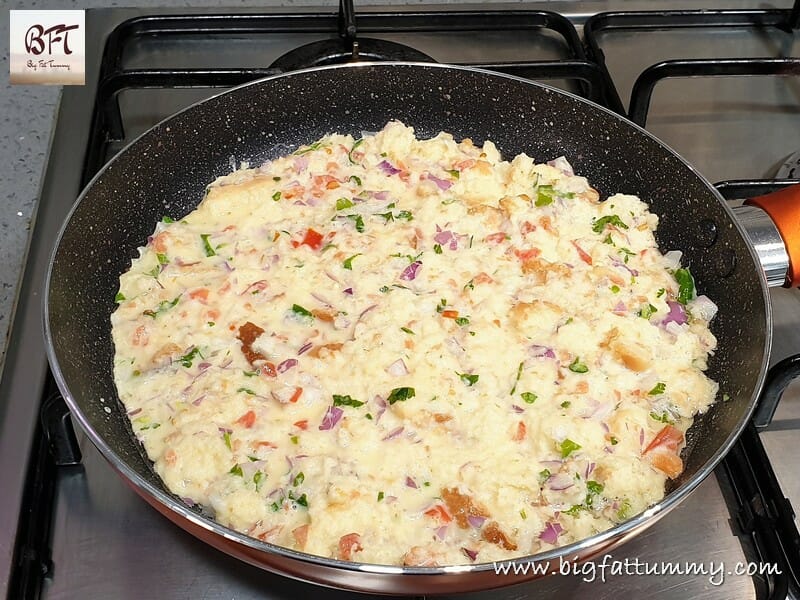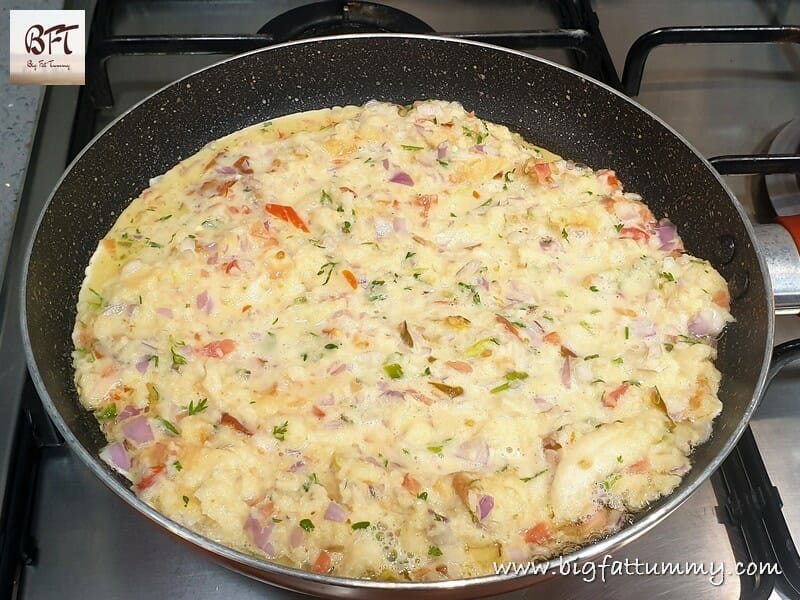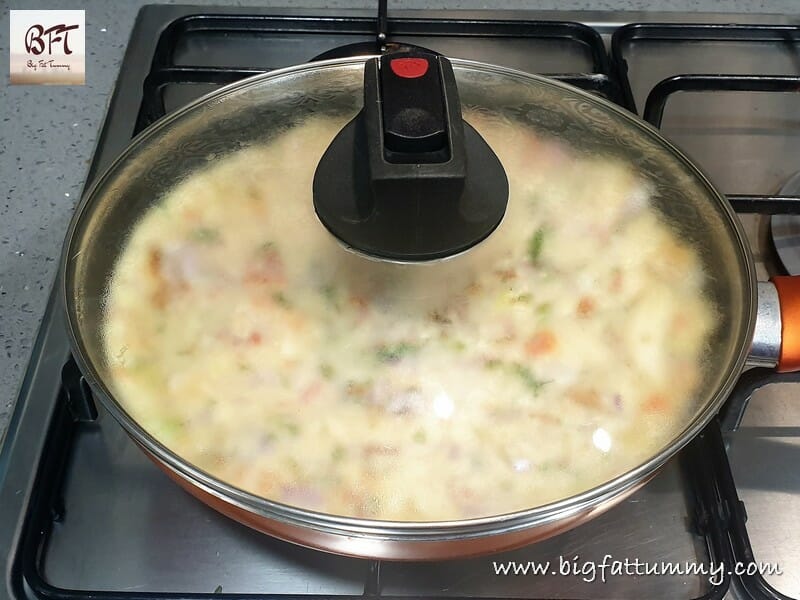 Step 5:     Turn the omelet over (use the lid to help flip over) and cook the other side uncovered for another 2 to 3 minutes. Serve hot with tomato ketchup (for a homemade ketchup, click here)