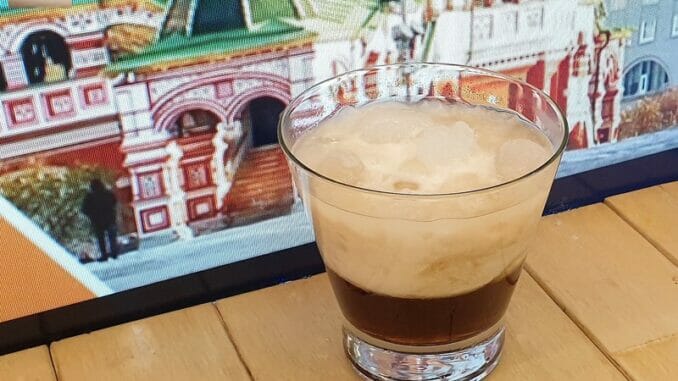 The White Russian is a cocktail that tastes like cold coffee but is spiked with Vodka. It tastes yum and must be served in short glasses (not shot glasses).
Serves: 1 Person
Prep. Time: 5 Mins
Ingredients:
Vodka – 60 ml
Coffee Liqueur – 30 ml
Simple Syrup – 10 ml
Milk Cream – 30 ml
Milk – 10 ml
Ice – ½ cup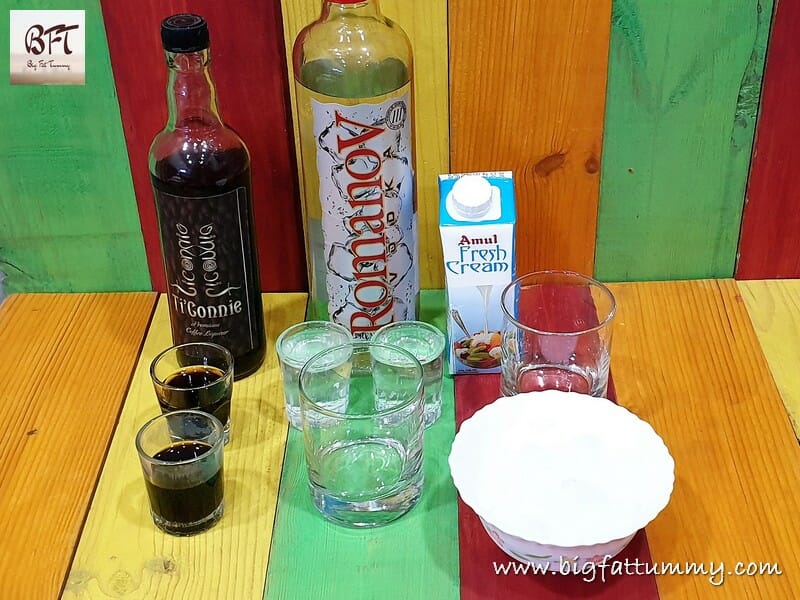 Step 1: Mix the vodka, coffee liqueur and simple syrup in a small bowl.
Step 2: Crush the ice in your blender to make small pieces.
Step 3: Add the ice to your short glass and add the vodka mix.
Step 4: Mix the milk cream and milk and pour over the glass gently. Serve chilled.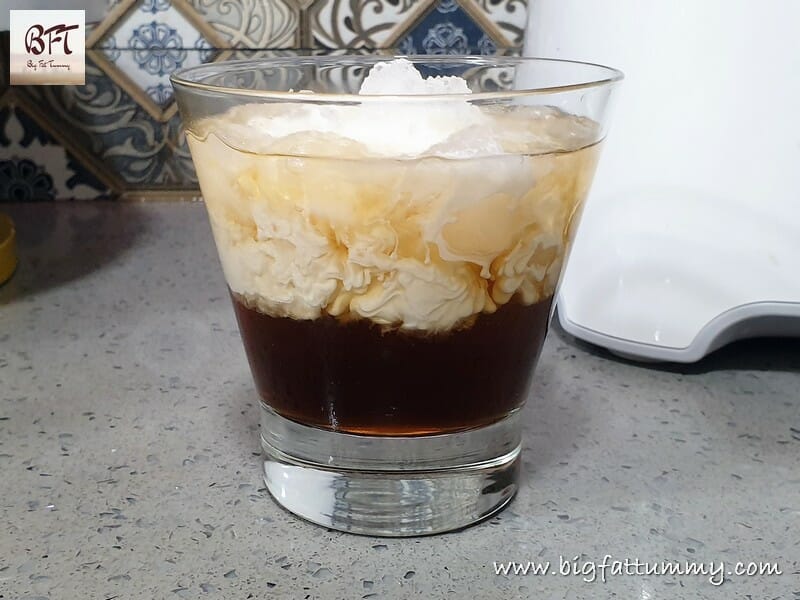 To make Simple Syrup:
To make simple syrup take ½ cup each of sugar and water in a pan and place on medium heat. Cook till the sugar melts. Switch off the heat. Cool and use in your cocktails and mocktails or transfer to a clean jar and refrigerate for upto 15 days.