If you love Chick Pea / Kabuli Chana in your gravies or snacks then I'm sure you'll also like a Chole Pulao. The Chole Pulao will be a one pot meal – just perfect for those who are always short on time to cook due to work commitments. So, here below, is a recipe for Chole Pulao that's easy to make, no fuss and quick. (For a Goan Chana Masala, click here)
Serves: 6 to 8 Persons
Prep. Time: 15 Mins
Cooking Time: 40 to 45 Mins
Ingredients:
[ Standard Measure : 1 cup = 250 ml ]
Rice [Basmati] – 2 cups
Kabuli Chana (boiled/tinned) – ½ cup (see note)
Onion (sliced) – 2 medium
Tomato (chopped) – 1 medium
Light Green Chillies (slit) – 2 to 3
Ginger-Garlic Paste (fresh) – 1 tbsp.
Kashmiri Chilli Powder – ¾ to 1 tbsp.
Turmeric Powder – ½ tsp.
Chole Masala – 1 tsp.
Bayleaf – 2
Black Cardamom – 2
Cloves 8
Cinnamon – 2 inch
Oil – 6 tbsp.
Salt – 1 tbsp. or to taste
Step 1:     Wash and soak the rice in adequate water for 25 to 30 minutes.
Step 2:     Heat oil in a pan large enough to make the pulao and add the whole spices. Once they start to crackle, add the sliced onions and sauté on medium heat till the onion starts turning golden.
Step 3:     Now add the ginger-garlic paste and sauté on low heat till the raw smell disappears.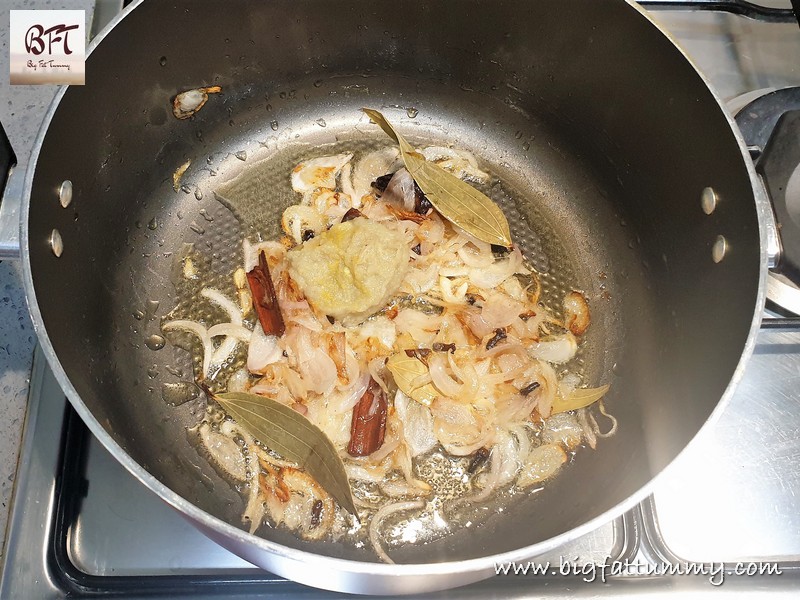 Step 4:     Next add the tomato and green chillies and cook on medium heat till the tomato turns soft.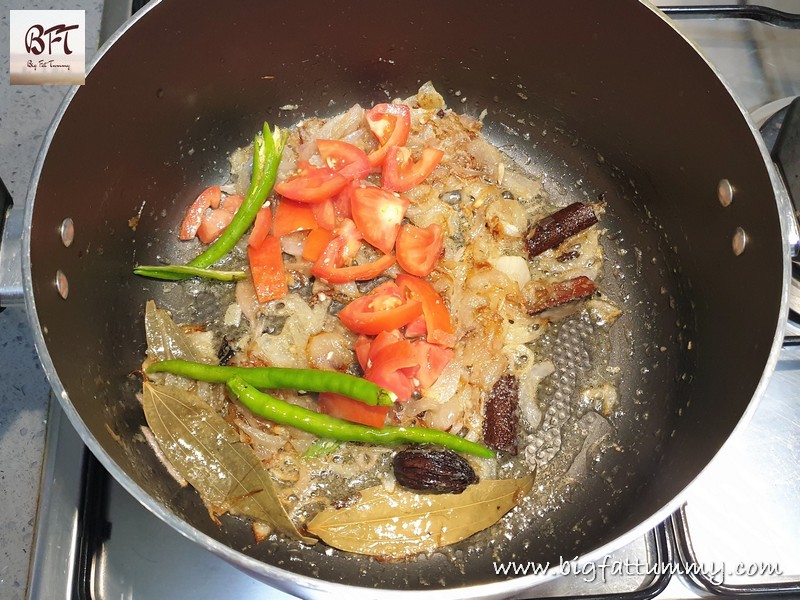 Step 5:     Add the dry masala powders and salt and mix. Then add the chana / chick pea and sauté on low heat for a minute.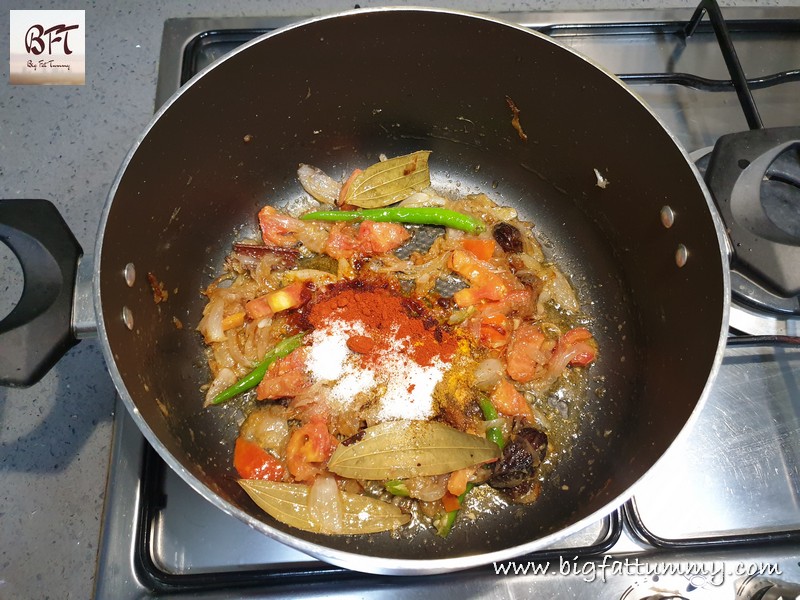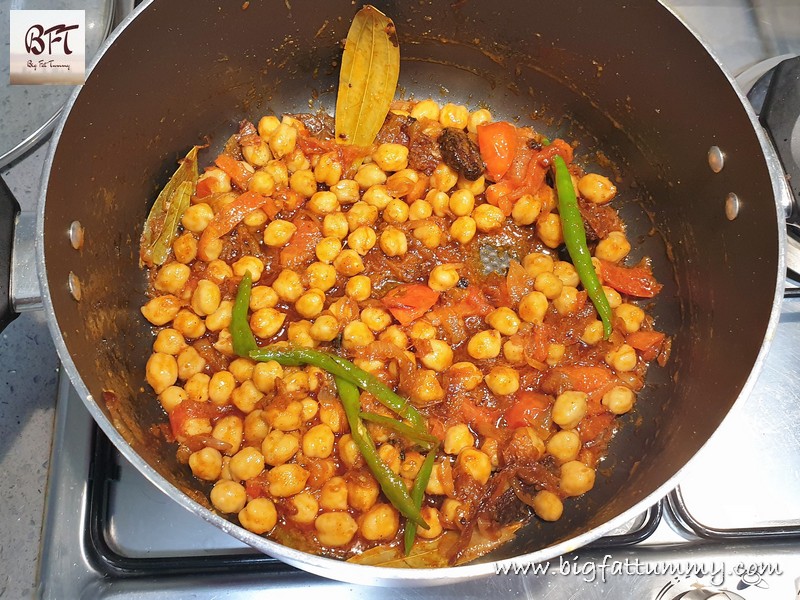 Step 6:     Add 3.5 cups water and bring it to a boil. Then drain and add the basmati rice to the boiling mixture and cook uncovered on medium heat till it comes to a boil once again and the rice grains can be seen.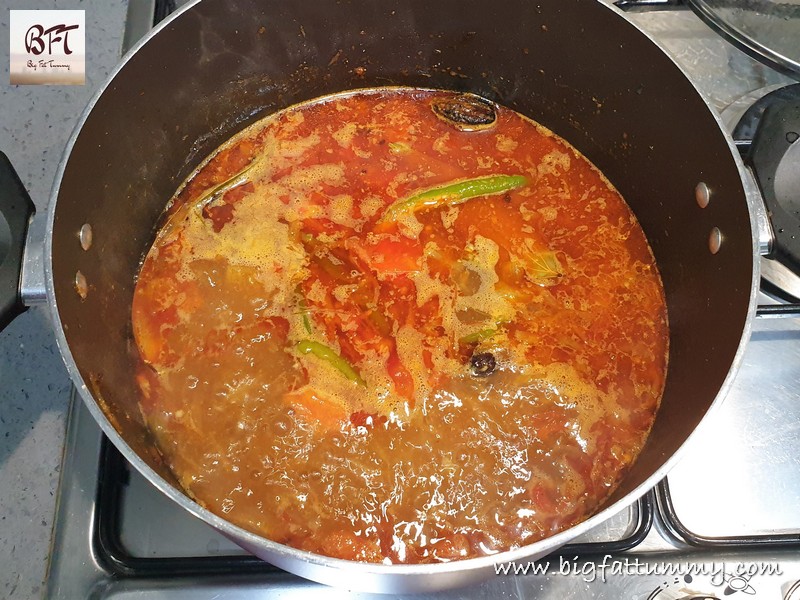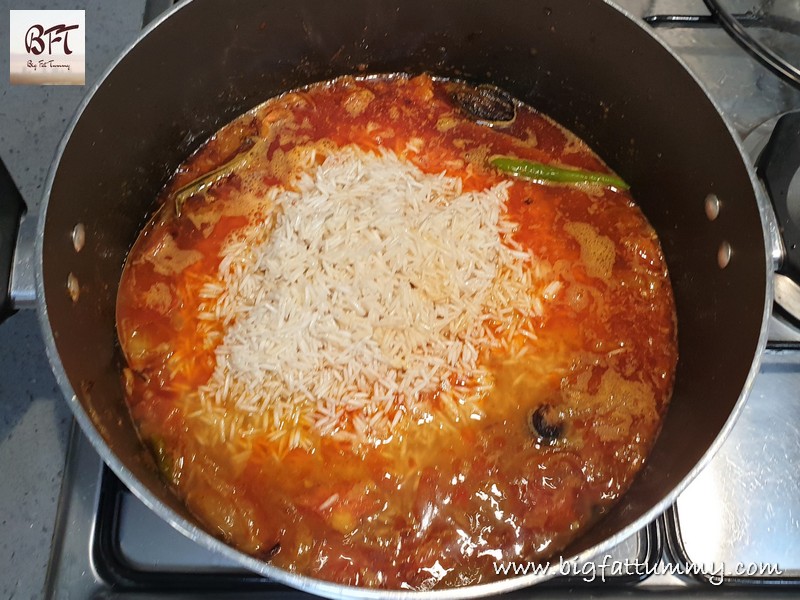 Step 7:     Mix lightly so as not to break the grain of the rice. Reduce the heat to low and cook covered for 8 to 10 minutes. Then switch off the heat and allow to rest for 5 minutes. Later, fluff the rice using a fork and serve hot with raita or pickle.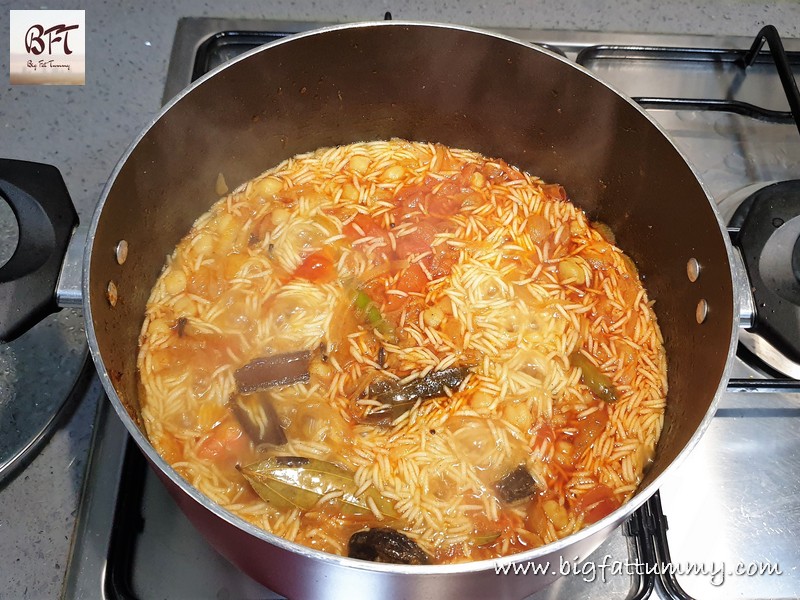 Note:
To boil the chana / chick pea, soak the required quantity in enough water overnight. The next day pressure cook with enough water and some salt.