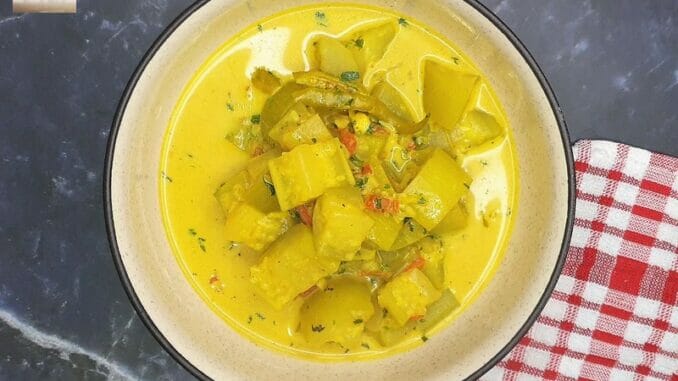 The Quick Goan Dudhi Ros / Doodhi Ros is a Goan Bottle Gourd Curry. This recipe shows a short cut method to make the curry. There is no grating of coconut and there is no grinding required to make the spiced coconut milk. Instead, we use coconut milk powder to replicate the traditional recipe and it tastes just as yum. Although a traditional Ros does not use corriander leaves, I like to use the same in this version of the curry to enhance the flavours. (For the Traditional Version, click here)
Serves: 6 Persons
Prep. Time: 15 Mins
Cooking Time: 30 Mins
Ingredients:
[ Standard Measure: 1 cup = 250 ml ]
Bottle Gourd – 1 kg
For the Spice Mix:

Corriander Powder – 1 ½ tbsp.

Black Pepper Powder – 1 tsp.

Coconut Milk Powder – ¼ cup

For the Thick Coconut Milk:

Coconut Milk Powder – ½ cup

Garlic (finely chopped) – 10 cloves
Onion (finely chopped) – 1 medium
Tomato (finely chopped) – 1
Light Green Chillies (slit) – 4
Green Corriander Leaves – for garnish (optional)
Sugar – 1 tsp. (optional)
Salt – 1 tsp. or to taste
Step 1: Peel and chop the bottle gourd into cubes as shown in the picture. Place in a bowl of water to avoid discoloration of the pieces.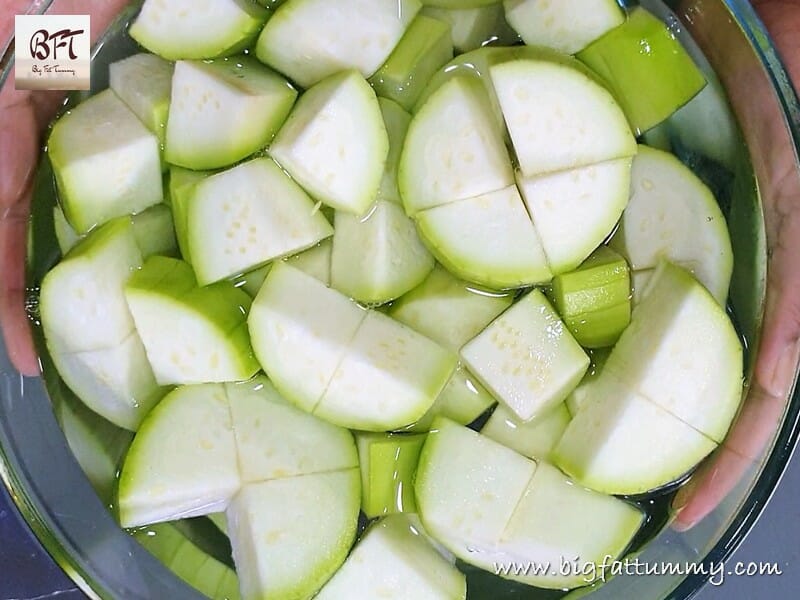 Step 2: Take all the ingredients for the 'Spice Mix' in a bowl and add ¾ cup hot water to it. Whisk till it is homogeneous and there are no lumps.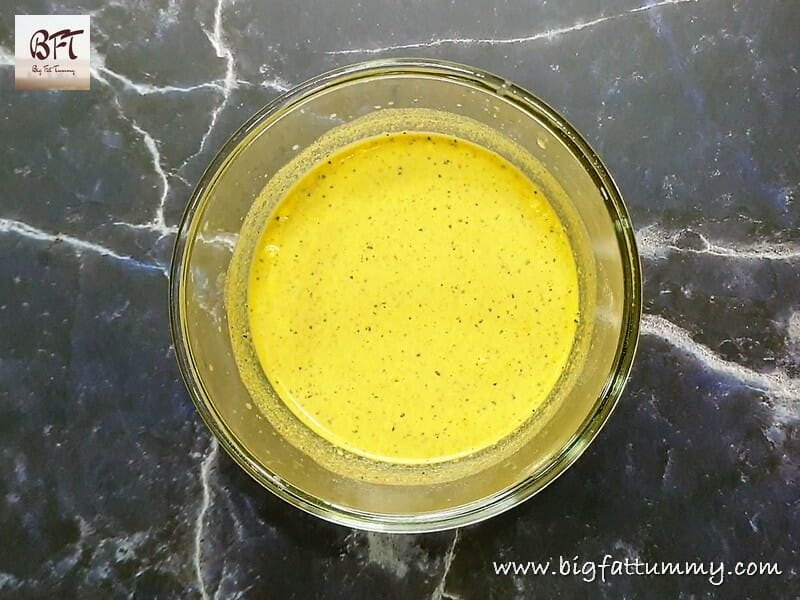 Step 3: Take the Coconut Milk Powder for the 'Thick Coconut Milk' and 1 cup hot water in another bowl and whisk till smooth.
Step 4: Heat the oil in a pan and when hot add the garlic and saute for 10 seconds. Then add the onion and saute till the onion turns soft on low heat.
Step 5: Next add the green chilies and saute for a minute. Then add the tomato and ½ salt. Saute on low heat till the tomato turns soft.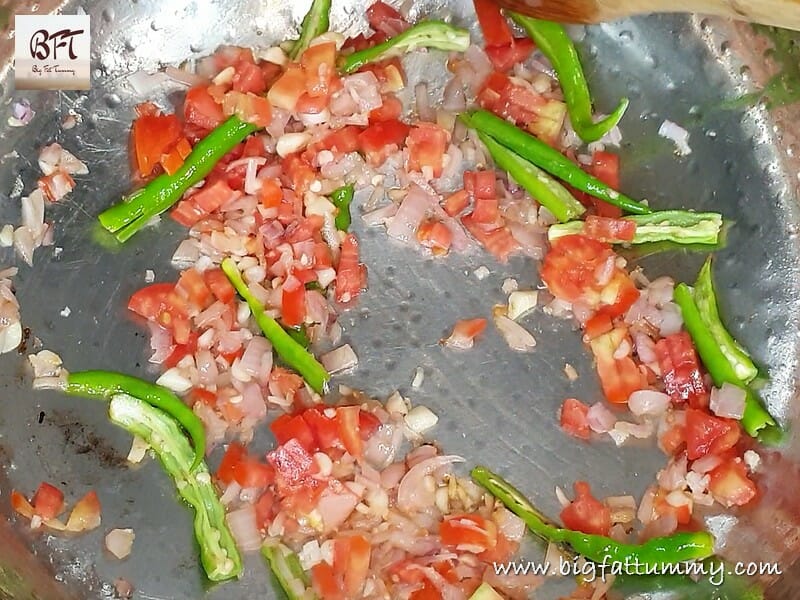 Step 6: Add the 'Spice Mix' and continue to saute on low heat for 2 minutes. Add 2 cups hot water and cook covered for 6 minutes to remove the rawness of the masalas.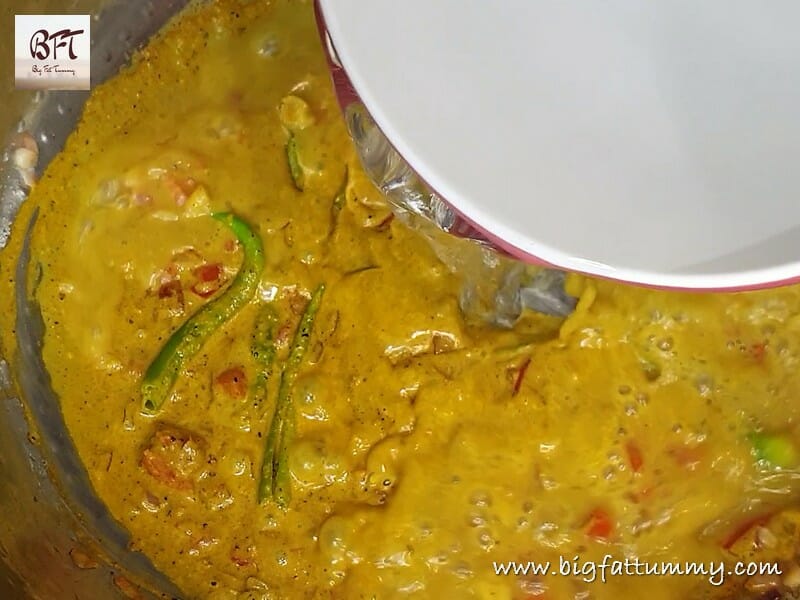 Step 7: Drain and add the bottle gourd. Add ½ tsp. salt and cook covered on medium heat for about 15 minutes till the gourd pieces are fork tender (do not overcook).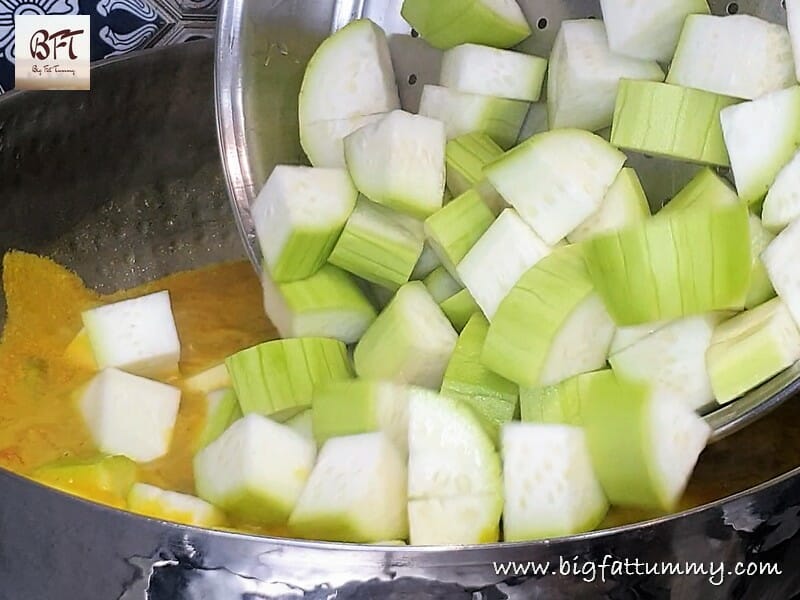 Step 8: Add the 'Thick Coconut Milk' and 1 tsp. sugar and cook covered on low heat for another 5 minutes.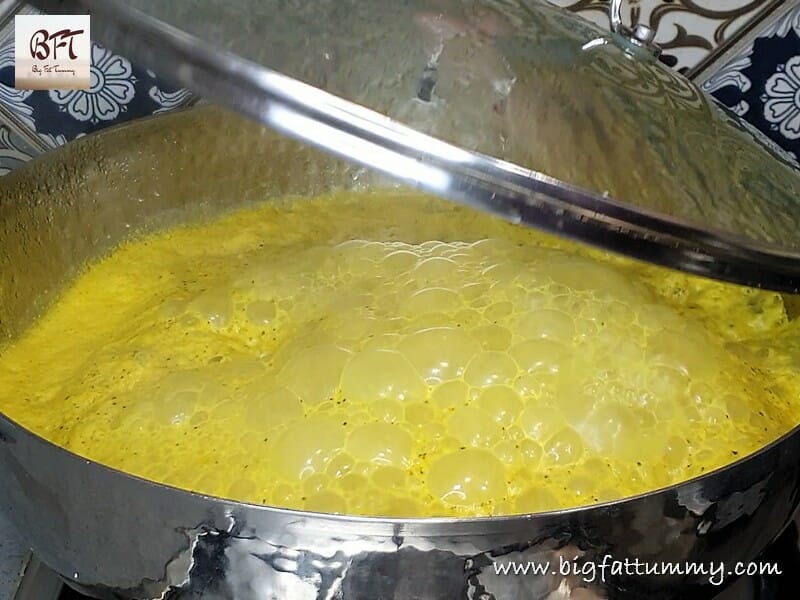 Step 9: Switch off the heat and garnish with corriander. Keep covered for 2 to 3 minutes before serving. Enjoy wilh hot rice.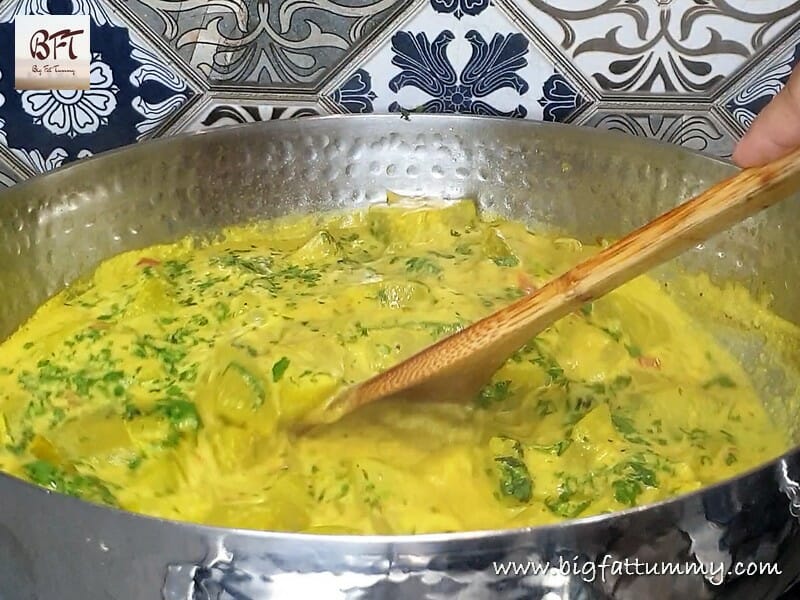 Watch the Video