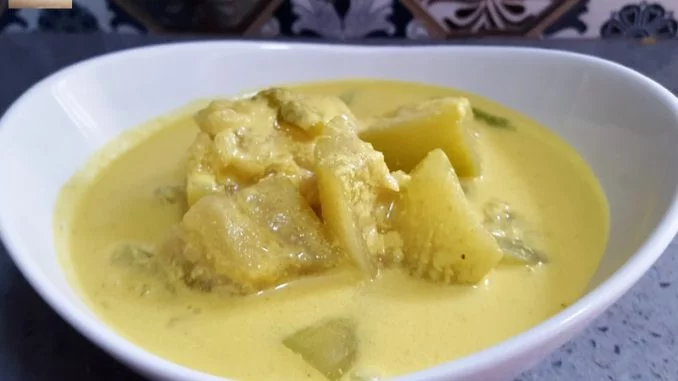 Doodhi Ros / Dudhi Ros is a light on the palette creamy coconut milk vegetable curry made with bottle gourd. The curry is very mildly spiced, unlike the red pumpkin curry and goes well with hot rice. (For the Quick No Grind Version, click here)
Serves: 4 to 6 Persons
Prep. Time: 30 Mins.
Cooking Time: 20 Mins.
Ingredients:
[ Standard Measure – 1 cup = 250 ml ]
Doodhi [lauki] – 750 gms
Coconut (grated) – 1 medium sized coconut [1 ½ cups grated]
Whole Spices:

Corriander Seeds – 1 ½ tbsp.
Cumin Seeds – 1 tsp.
Black Pepper Corns – 10 to 12

Turmeric Powder – 1 tsp.
Onion (finely chopped) – 2 medium
Garlic (finely chopped) – 10 to 12 cloves
Green Chillies (slit) – 3
Stock Cube (veg) – 1 small
Oil – 2 tbsp.
Salt – 2 tsp.
Step 1: Take the grated coconut in a bowl and add 1 ½ cup hot water and keep aside for 15 minutes. Later grind the coconut with the whole spices and turmeric powder to a fine paste. Pass the ground paste through a sieve and extract the thick coconut milk (see here for method). Add 1 ½ cups water to the sieved coconut and grind again to extract the thin coconut milk. Keep both the extracts separately.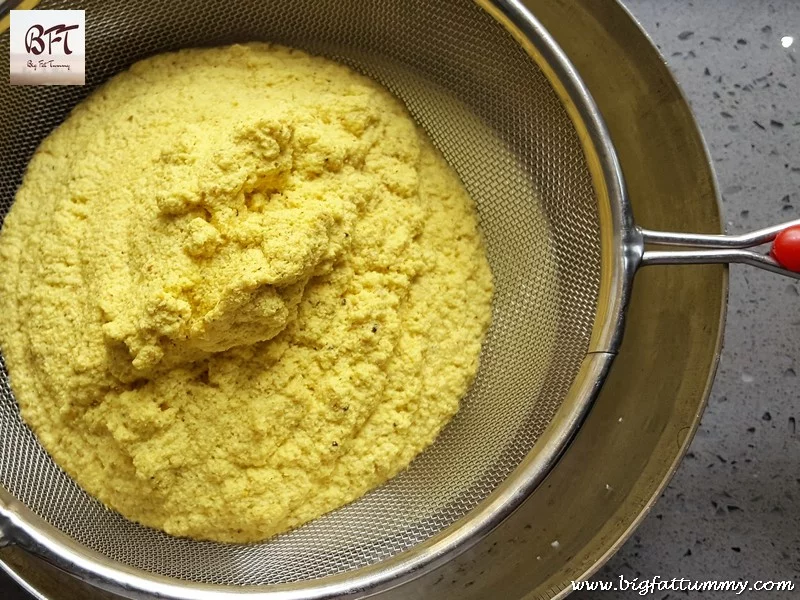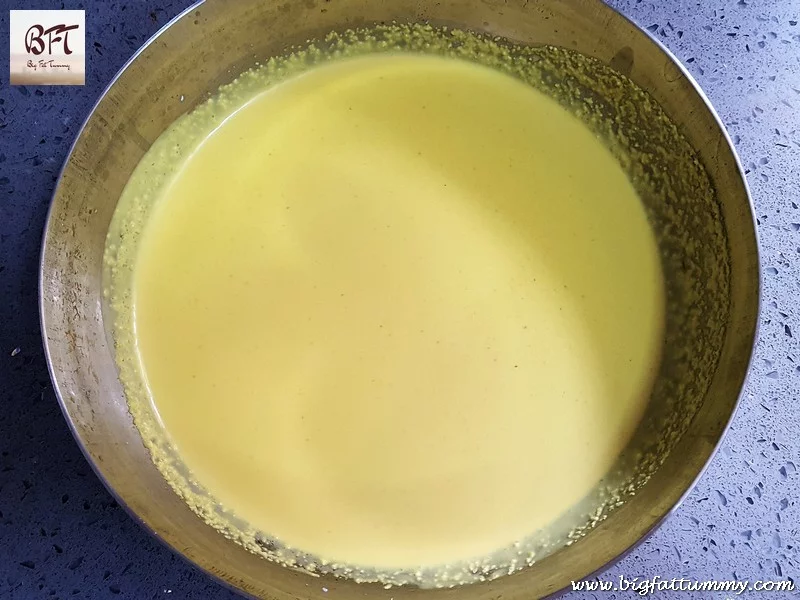 Step 2: Peel the gourd and cut into 2 inch pieces. Soak in cold water till needed.
Step 3: Heat the oil in a heavy bottomed vessel and add the garlic. Sauté on low heat for a minute. Add the onion and sauté for another 2 minutes. Then add the green chillies and sauté for a minute.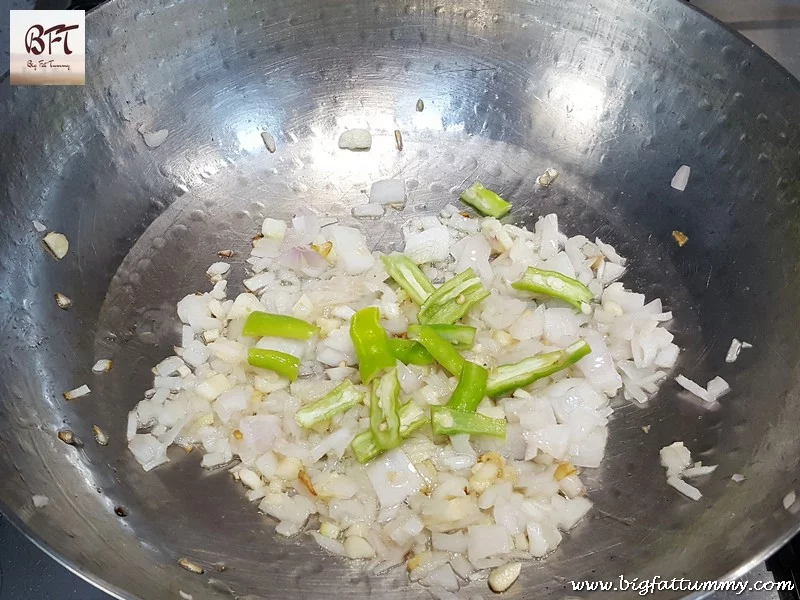 Step 4: Add the thin coconut milk and let it come to a boil on medium heat. When it starts boiling, drain and add the pieces of gourd, the crushed stock cube and cook on low heat till the gourd is cooked.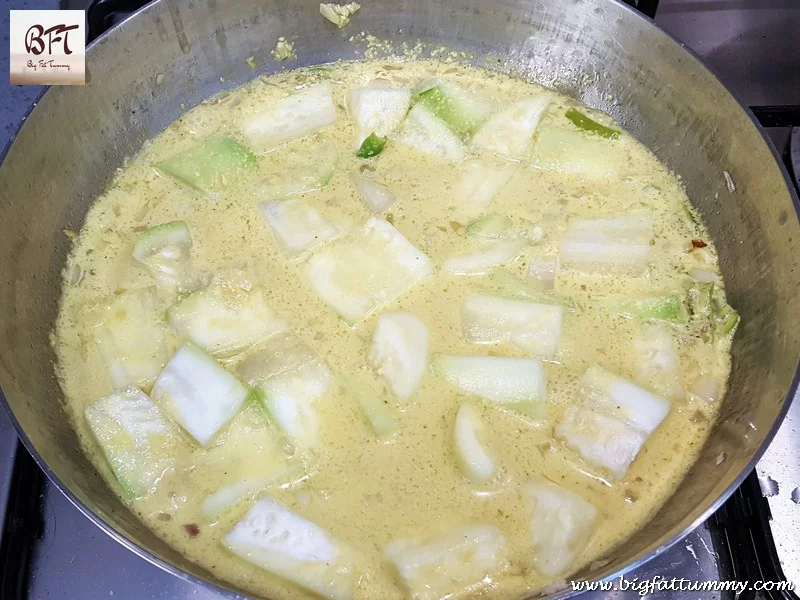 Step 5: When the gourd has cooked, add the thick coconut milk and continue cooking on low heat for another five minutes (do not allow the curry to boil at this stage).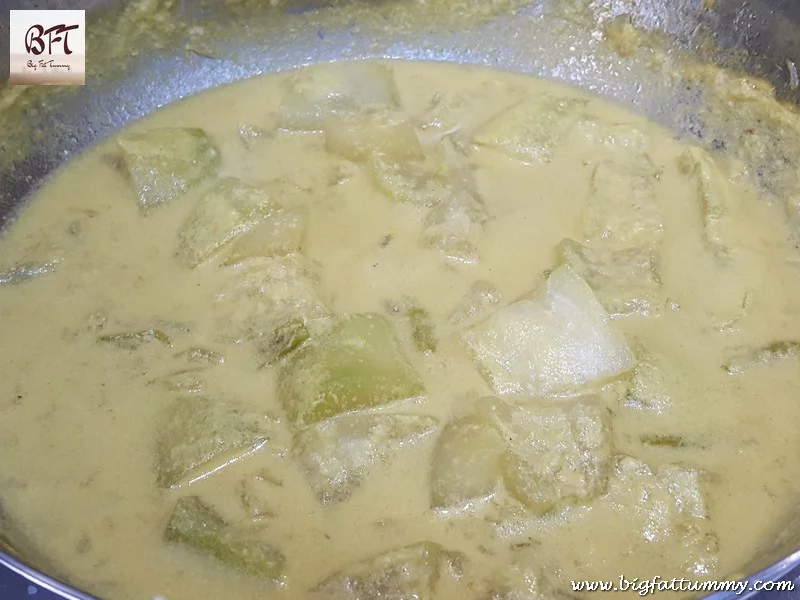 Note:
You can add prawns at Step 3 along with the green chillies. But omit the stock cube hence.