As I have already said in one of the beef recipe posts, my boys love beef. And one day my little one said sarcastically, 'You only put coconut and some different masalas to make the beef different. Yeh to easy hai (Hindi – That's easy)'. No, I was not sad that he said this – my boys are my critics – I had to try something else, and I decided. Gladly, the Beef Sukka (without coconut) came to be as a successful cooking experiment. Now it's up to you to cook and decide whether you like it – My boys sure do 🙂
Serves: 4 to 6 Persons
Prep. Time: 15 Mins. + Marination
Cooking Time: 55 to 60 Mins.
Ingredients:
[ Standard Measure – 1 cup = 250 ml ]
Beef (boneless, cubed) – 500 gms
Onion (chopped) – 1 large
To be ground to a Paste:
Limes – 2 small
Green Corriander Leaves – ¼ cup
Turmeric Powder – ½ tsp.
Corriander Powder – 3 tsp.
Cumin Powder – 2 tsp.
Garam Masala Powder – 1 tsp.
Oil – 2 tbsp.
Salt – 1 tsp. or to taste
Step 1: Wash and drain the meat well. Marinate with ½ tsp. salt and the turmeric, corriander, cumin and garam masala powders for 15 to 20 minutes.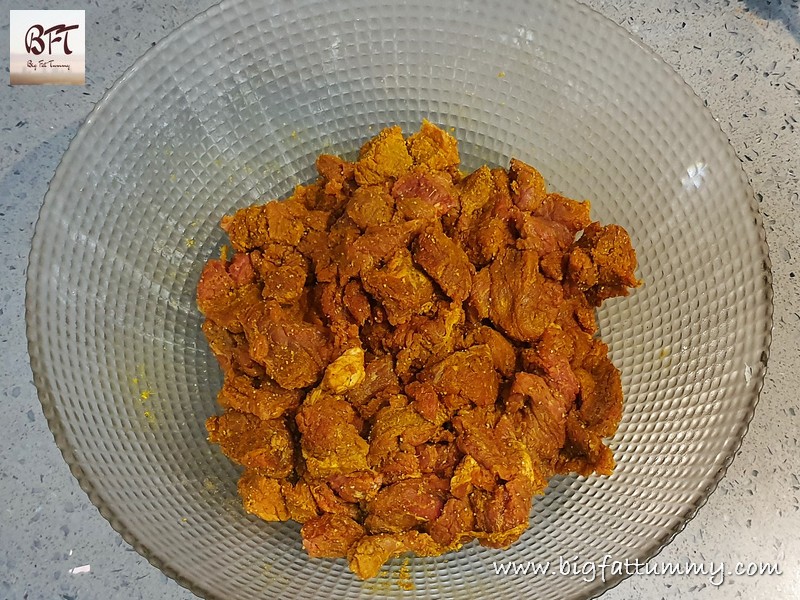 Step 2: Heat the oil in a pressure cooker and sauté the onion till light golden on high heat. Then add the beef and sauté on very high heat till it changes colour (6 to 8 minutes).
Step 3: Next add the ground masala paste and continue sauteing on high heat till the masala becomes thick and the raw smell disappears and it coats the meat well.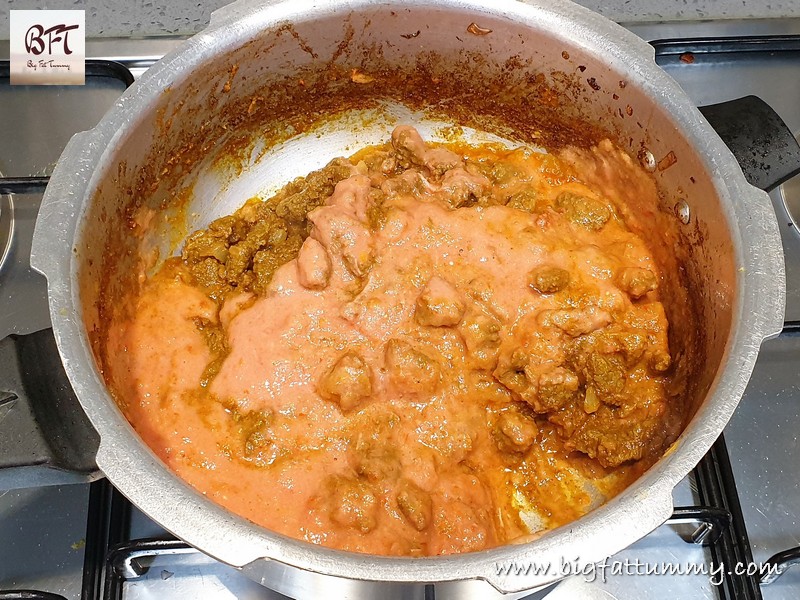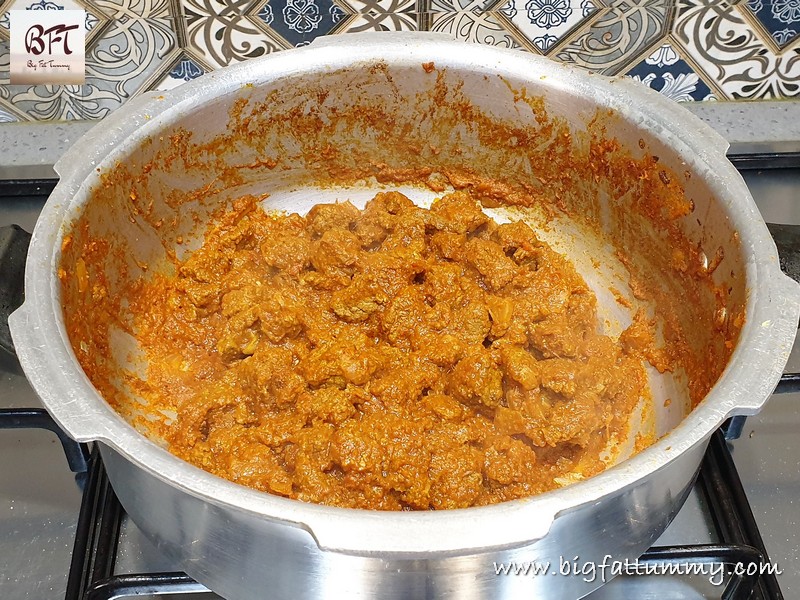 Step 4: Add the juice of the limes, ½ tsp. salt and mix. Now add 2 cups hot water and give a stir. Put on the lid and pressure cook on high heat till the first whistle. Then set the heat to low and cook for another 25 minutes.
Step 5: Switch off the heat and allow the pressure to drop naturally. Then open the lid and check if the meat is cooked to your liking (Pressure cook for some more time if not).
Step 6: If the meat is cooked to your liking, add ½ of the green corriander and continue cooking on medium heat till the gravy thickens (turns dry). Check for salt or sourness and add as required. Garnish with the remaining green corriander.