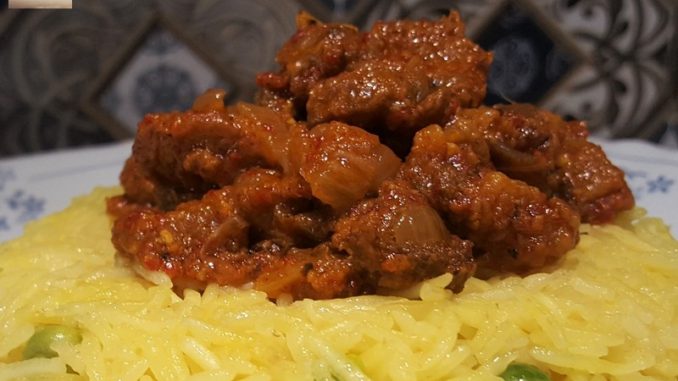 The Goan Choriso Maas is a preparation of pork meat made by Goans for Ladinhas / Saibini [Prayer Meetings] and even weddings. It is a quick version of the Goan Sausage. It can be stored in the deep freezer and cooked in parts. There is no drying of the meat or stuffing in casings involved.
Serve: As you please.
Prep. Time: 2 Hrs. + 10 Days.
Cooking Time: 50 to 60 Mins.
Ingredients (to prepare the meat):
Pork (boneless, skinned) – 1 ½ kg
For the Masala:

Dry Red Chillies [Bedgi] – 30
Cloves – 15
Cinnamon – 3 inch
Cumin – 1 ½ tsp.
Black Pepper Corns – 1 ½ tsp.
Turmeric Powder – 1 ½ tsp.
Ginger – 1 ½ inch
Garlic – 34 cloves (2 big pods)
Vinegar – 200 ml
Palm Feni – 60 ml (optional)

Lime Juice – 3 tbsp. (2 limes)
Sea Salt – 3 tsp.
Ingredients (to cook before serving):
The Choriso Maas
Onions (finely chopped) – 7 to 8 medium
Vinegar – 3 to 4 tbsp. or to taste (optional)
Sugar – 2 tsp. or to taste
Oil – 4 tbsp. (optional)
Step 1: Wash and drain the pork meat well. Cut into small ½ inch cubes. Take in a glass bowl and apply the salt and mix well. Keep in the refrigerator for 5 days. Mix every alternate day with a clean dry spoon.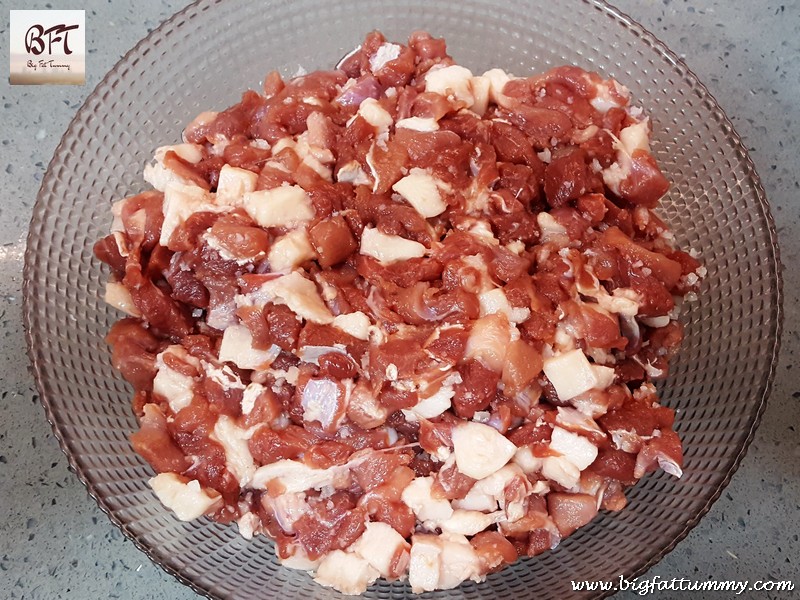 Step 2: On the fifth day take the meat out of the refrigerator and keep outside for 30 minutes. Then do any one of the following steps:
Tie it up in a muslin cloth and hang over the sink or suitable place for 2 to 3 hours to remove the excess moisture.
Take it a wicker / plastic mesh basket and place a lid on it. Place some heavy weight on the lid and leave to drain for 2 hours.
Spread the meat pieces on a clean counter or chopping board lined with absorbent kitchen towels and also dab with the towels to remove the excess moisture.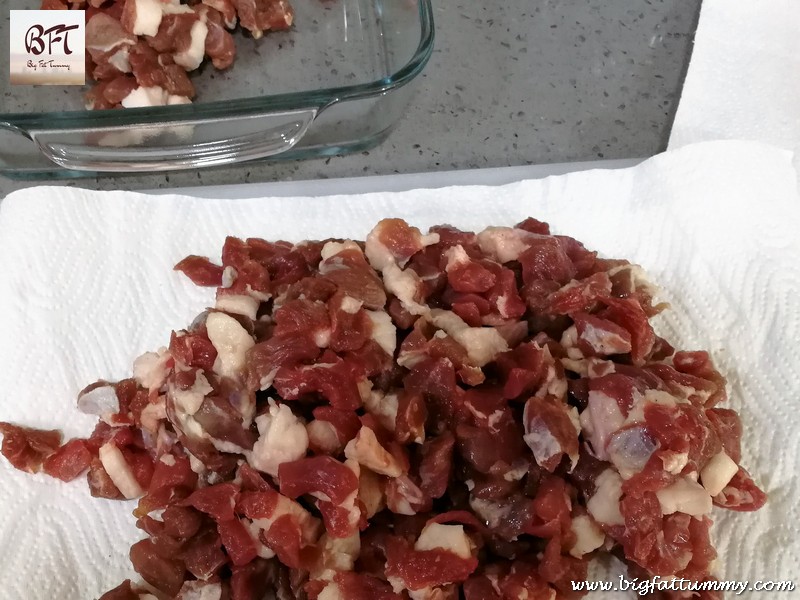 Step 3: Transfer the meat to a glass bowl. Apply lime juice to the meat pieces and keep aside.
Step 4: Take the dry ingredients listed under masala in a mixer / grinder and give it two short pulses. Then add the vinegar and palm feni and grind to a coarse paste (the masala should be coarse).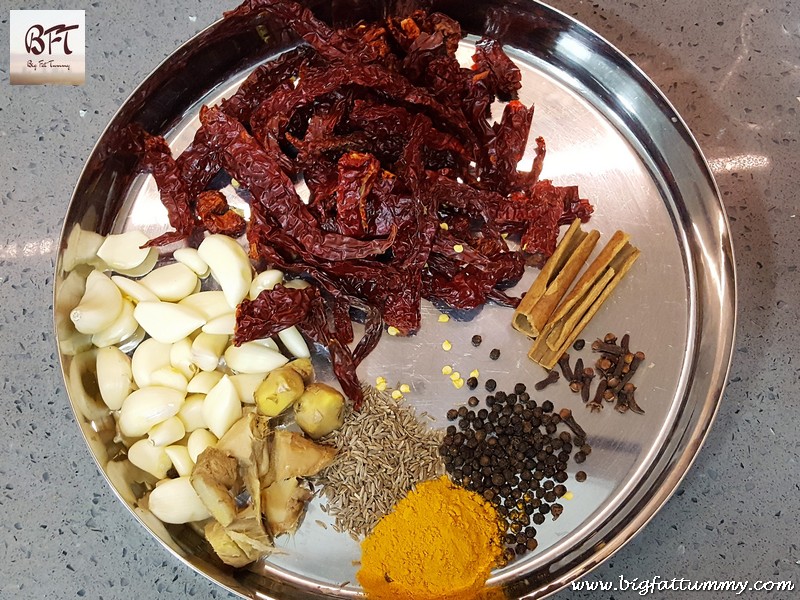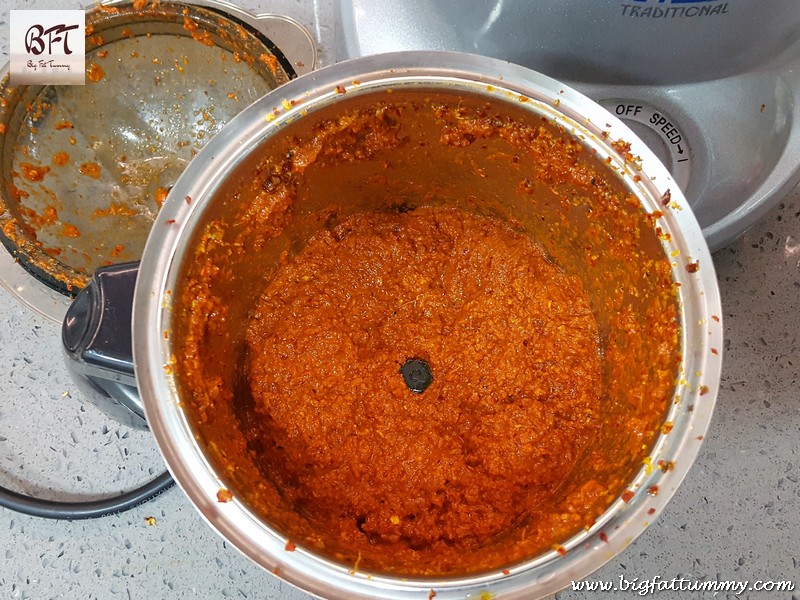 Step 5: Apply the masala to the meat and mix well. Keep in the refrigerator for 3 to 4 days (or deep freeze till you are ready to prepare it).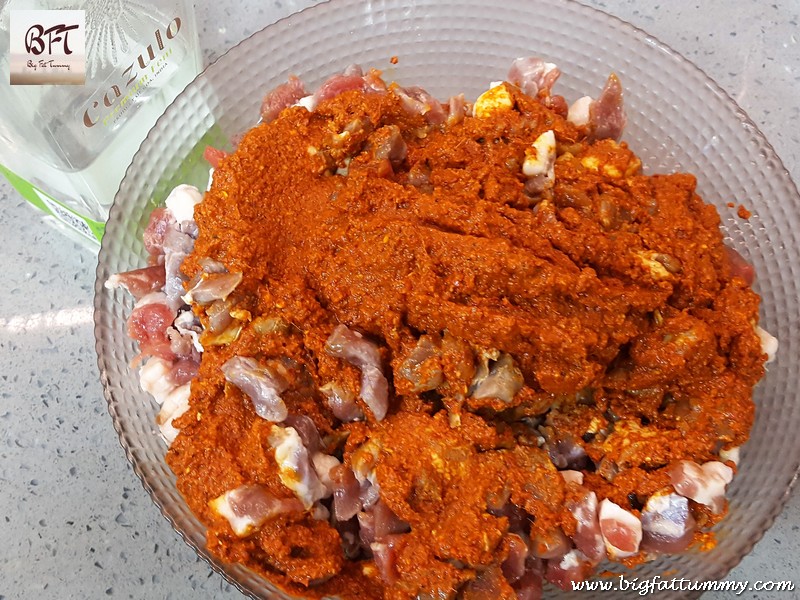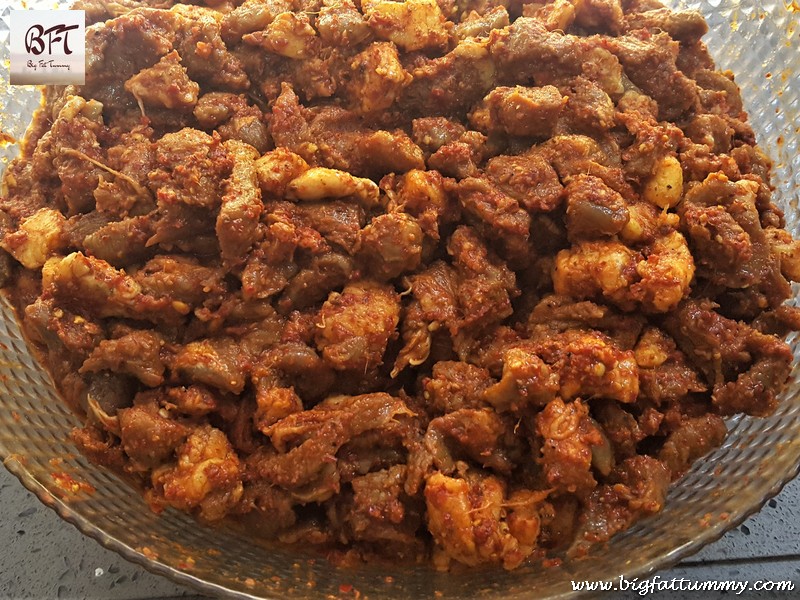 Step 5: When you are ready to prepare the meat (after you thaw or stand it out of the refrigerator), take it in a vessel and add the oil to it. Place on low heat and cook covered for 10 minutes. The meat will release its juices.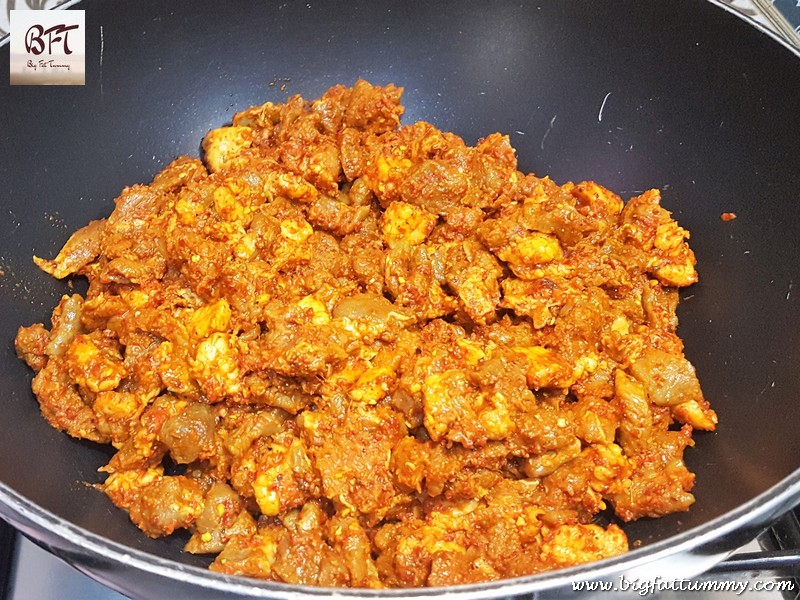 Step 6: Add the chopped onion and cook covered on medium-low heat for 30 minutes.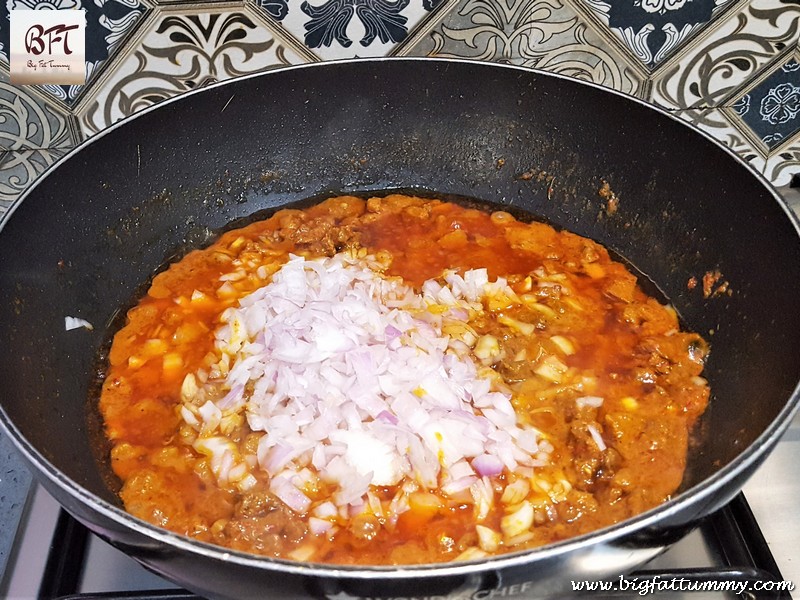 Step 7: Add the sugar and vinegar if needed (to your taste – see note) and cook covered on low heat for another 10 minutes till done.
Notes:
Adding vinegar is optional as it depends on the sourness of the vinegar you have used.
You can also cook smaller quantities of the meat at a time. If you wish to do so, refrigerate accordingly and use the cooking ingredients mentioned above accordingly.