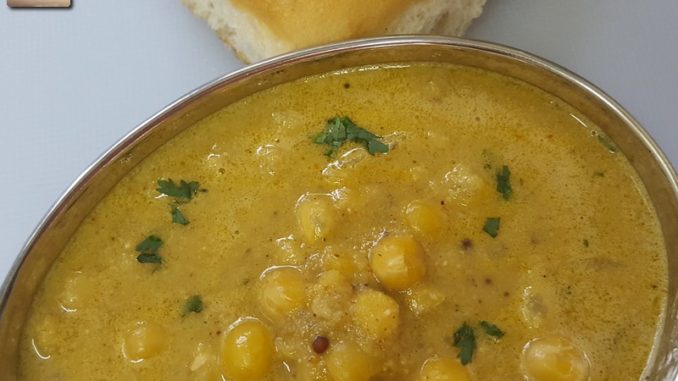 This is a Goan preparation of dry white peas. It is popular in Goa as a breakfast meal. Mildly spiced and flavoursome, the white pea ros is enjoyed with Goan pav or puris. People also like to have the curry as a combination with potato patal bhaji (for the potato bhaji recipe click here). It can also be used as a curry at lunch time.
Serves: 4 to 6 Persons
Prep. Time: 15 Mins.
Cooking Time: 5 Mins. (active) + 20 Mins. (passive)
Ingredients:
Dried White Peas (safed matar) – ¾ cup
Onion (chopped) – 1 small
Mustard Seeds – ½ tsp.
a pinch of Hing (asafoetida)
Oil – 3 tsp.
Salt – 2 tsp.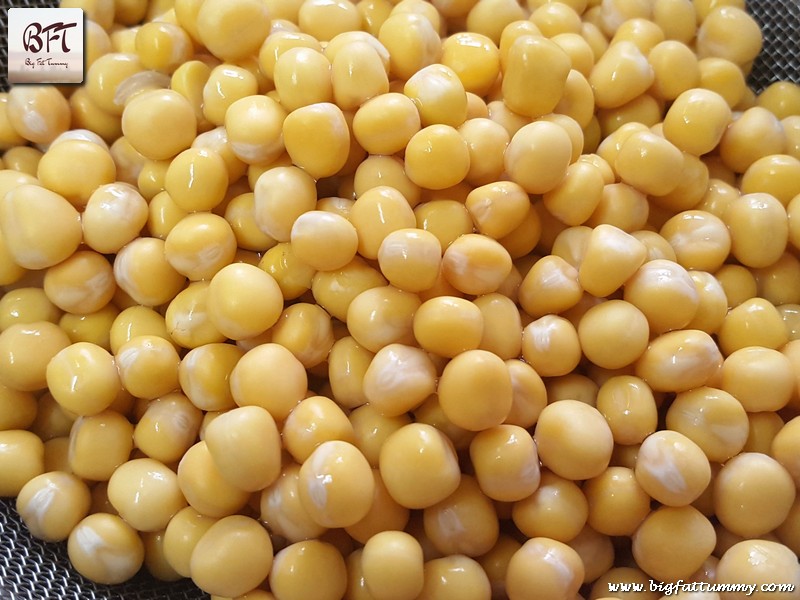 For the Spice Paste (masala):
Coconut (grated) – ½ cup
Onion (chopped) – 1 small
Dry Red Chillies (Mapusa/Canacona/Guntur) – 3
Corriander Seeds – 2 tsp.
Cumin Seeds – ½ tsp.
Black Peppercorns – 5
Aniseeds – ¼ tsp.
Poppy Seeds – 1 tsp.
Cloves – 2
Cinnamon – 1 inch
Turmeric Powder ¼ tsp.
Tamarind – ½ of a small marble
Curry Leaves – 5 to 6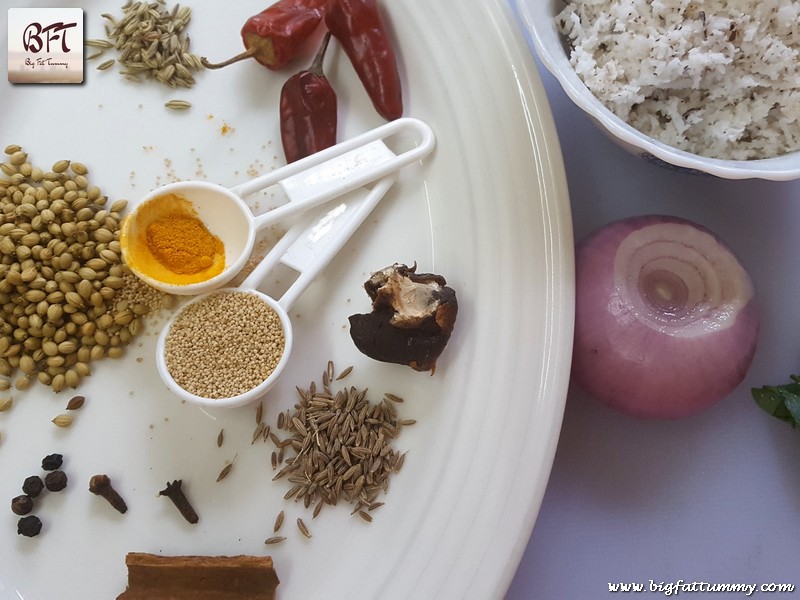 Step 1: Soak the peas overnight. Next day, pressure cook them using 1 ½ tsp. salt and one chopped onion for one whistle. Take off the heat and keep aside. Do not open the lid. The peas should be cooked but not mushy. They should retain their shape.
Step 2: Take a pan and roast the peppercorns, cinnamon and cloves on low heat for a minute. Add the corriander seeds, cumin seeds, aniseeds, poppy seeds and roast till fragrant (I use a small bit of tissue paper to stir them around). Remove from the pan. Do all this on low heat.
Step 3: Next heat ½ tsp. oil in the same pan. Roast the chillies for a few seconds. Remove from the pan. Do all this on low heat.
Step 4: Heat another ½ tsp. oil. Add a chopped onion, curry leaves and sauté till the onion is light brown on medium heat. Add the grated coconut and roast till light brown.
Step 5: Cool all the roasted ingredients (Step 2 to 4) and then grind them with the turmeric powder and tamarind using ½ cup of water till you get a fine paste.
Step 6: Heat 2 tsp. oil in a pan and put in the mustard seeds. When the splutter, add the hing, the boiled peas and the ground masala. Add 1 cup warm water (or more) depending on the thickness of gravy you desire. Season with salt. Cover and cook for 12 to 15 minutes