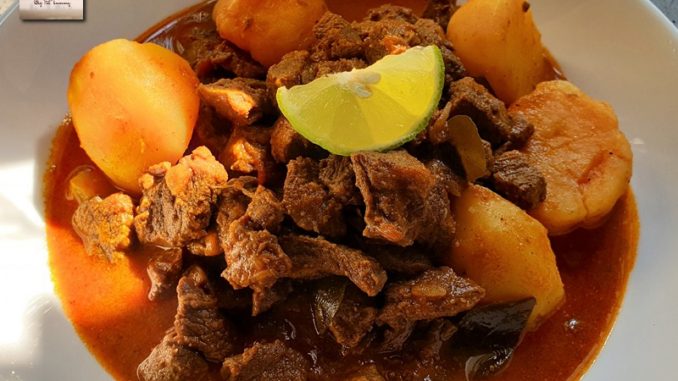 This is a simple to make Beef & Potato Curry that can be eaten with rice or with chapatis. It is mildy flavoured and so good enough even for seniors and kids. You will of course relish the meat, but we always feel that the potatoes taste better in these types of curries.
Serves: 4 to 6 Persons
Prep. Time: 20 Mins. + Marination
Cooking Time: 40 to 45 Mins.
Ingredients:
[ Standard Measure : 1 cup = 250 ml ]
Beef (boneless -cubed) – 600 gms
For the Masala Paste:

Kashmiri Red Chillies (deseeded) – 2
Bedgi Red Chillies or similar – 2
Cloves – 5
Cinnamon – ½ inch
Cumin Seeds – ½ tsp.
Black Pepper Corns – 10 to 12

Small Potatoes (peeled & halved) – 5
Onion (finely chopped) – 2 medium
Tomato (finely chopped) – 1 large
Green Chillies (slit) – 2 to 3
Curry Leaves (optional) – 2 to 3 sprigs
Lime -1 big
Fresh Ginger-Garlic Paste – 6 cloves + ¼ inch ginger
Turmeric Powder – ½ tsp.
Thick Coconut Milk (click here) – 1 cup
Veg Stock Cube – 1 small
Oil – 3 tbsp.
Salt – 1 ½ tsp.
Step 1: Marinate the cleaned and cubed beef with 1 tsp. salt, ginger-garlic paste, lime and turmeric powder for an hour at room temperature. Grind the masala ingredients with little water to a fine paste and keep aside.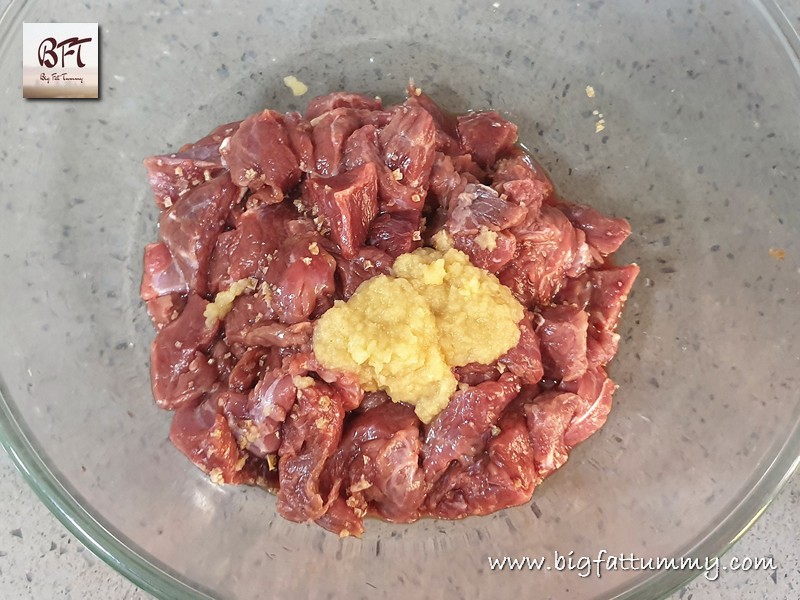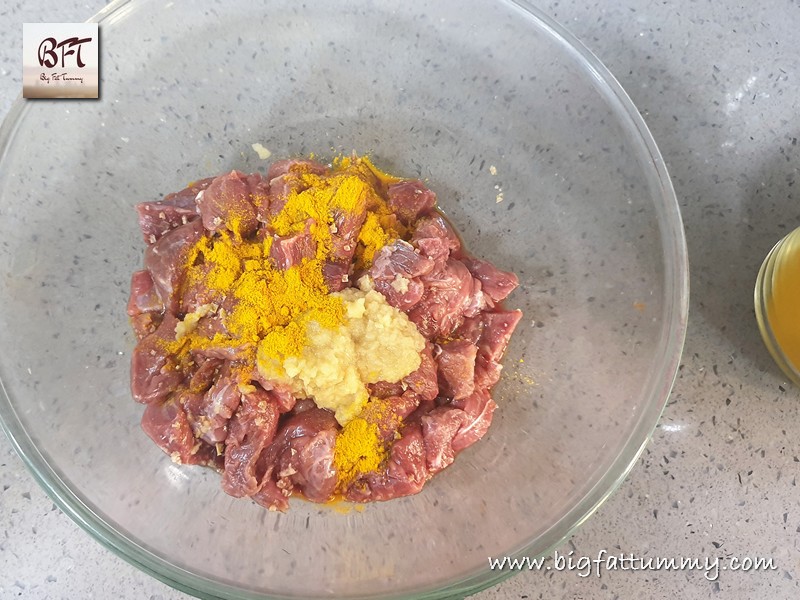 Step 2: Later, take the beef in a pressure cooker and switch on the heat. Add the curry leaves and cook uncovered on medium heat till the meat releases its juices and changes colour.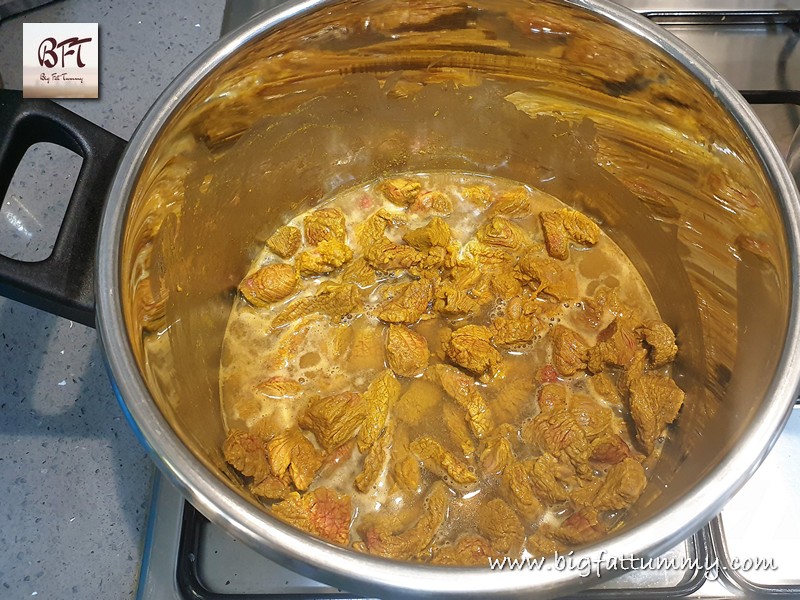 Step 3: Next add 150 ml hot water and crumble the stock cube into the vessel. Stir and put on the lid and whistle of the pressure cooker. Switch to high heat and cook till the 1st whistle. Then switch to low heat and let the meat cook for another 25 to 30 minutes (the meat will be almost done).
Step 4: Meanwhile, heat 3 tbsp. of oil in another pan. Sauté the onion till light golden (don't brown).
Step 5: Now add tomato and sauté on medium heat till the tomato turns soft.
Step 6: Add the ground masala paste, mix and continue cooking on medium heat for 2 to 3 minutes. Switch off the heat.
Step 7: Open the lid of the pressure cooker and add the potato pieces and the fried masala. Mix and put the lid back on and cook on medium heat till one whistle. Then switch off the heat and let the pressure in the cooker drop naturally.
Step 8: Open the lid of the pressure cooker and add the coconut milk and green chillies. Mix and continue cooking uncovered for a further 10 minutes.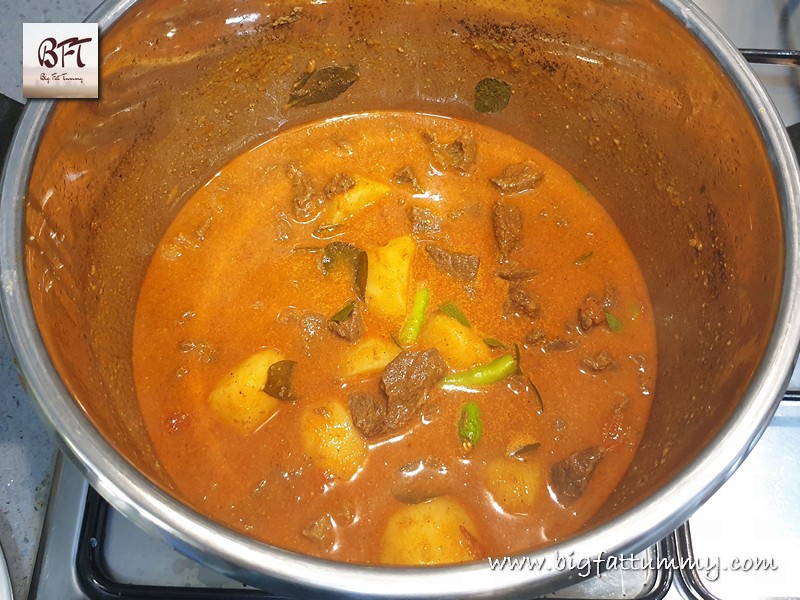 Enjoy your beef & potato curry, the way it pleases you.