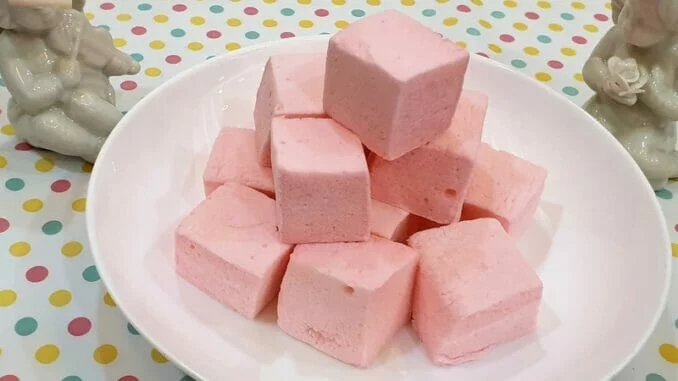 Marshmallows are a kids favourite. The traditional Marshmallows make use of the root of a plant named marshmallow. But since its commercialization its main ingredients are sugar and gelatin. Corn flour is used to dust the marshmallows so that they are non-sticky.
Yield: 16 Medium Cubes.
Prep. Time: 10 Mins.
Cooking Time: 15 to 20 Mins.
Ingredients:
Granulated Sugar – 250 gms
Gelatin – 30 gms
Food Colour – a few drops
Vanilla Essence – ¼ tsp.
Corn Flour – as needed
Step 1:     Take a 6 inch square pan and grease with oil and then dust with corn flour. Keep aside.
Step 2:     Soak the gelatin in ½ cup (120 ml) hot water for 10 minutes.
Step 3:     Take the sugar and 120 ml water in a pan and boil till a thick syrup is formed and the sugar dissolves. Stir in the gelatin and continue boiling whilst lifting the liquid with a spatula continuously.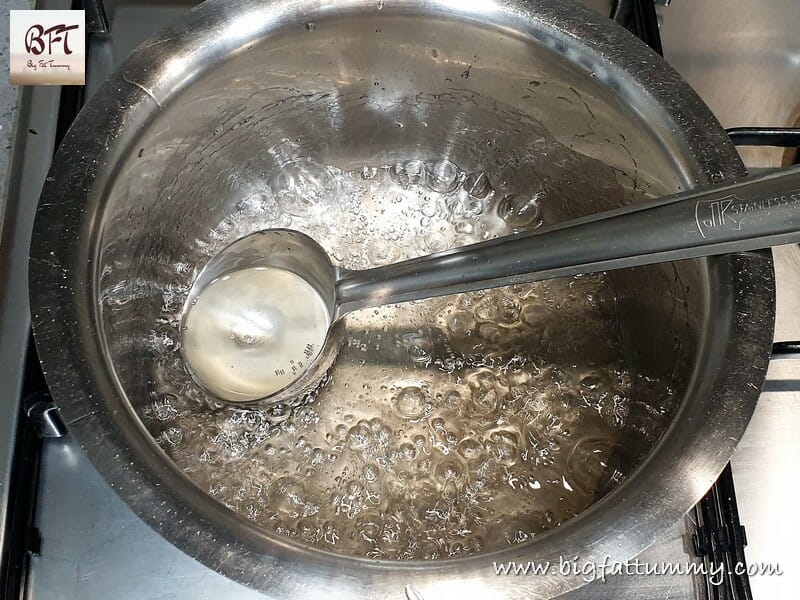 Step 4:     Turn off the heat when a thread like consistency is formed (see pic).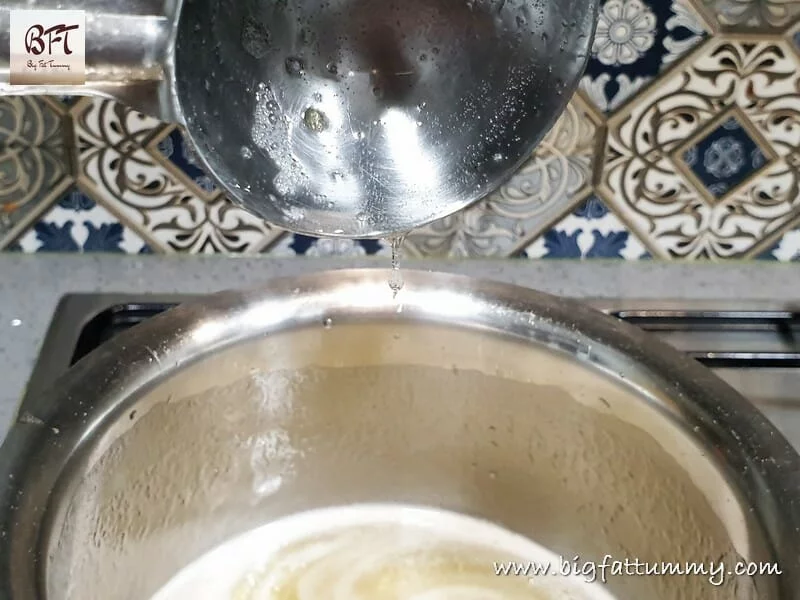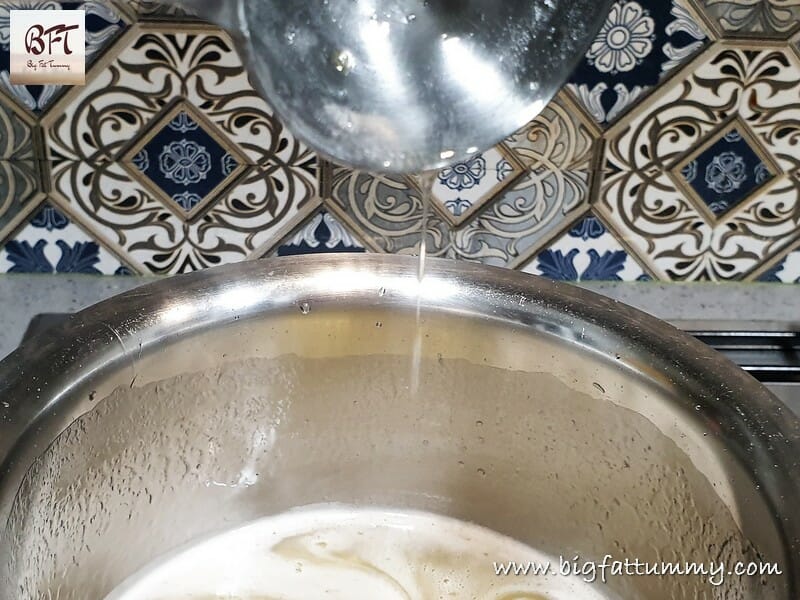 Step 5:     Take off heat and pour into a heat proof bowl and let it rest for 2 mins.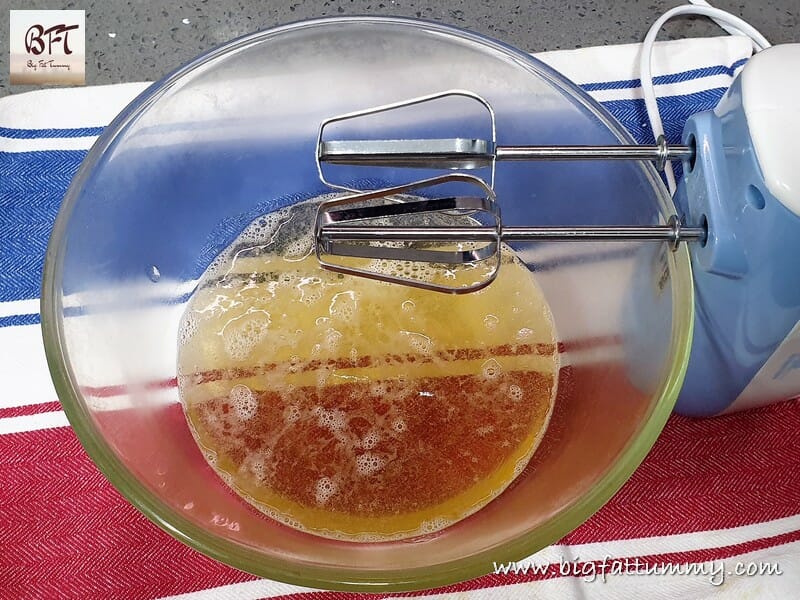 Step 6:     Use an electric beater and beat till the cooked mixture turns thick and white in colour. Then add the food colour and essence and beat till you get a thick ribbon like texture.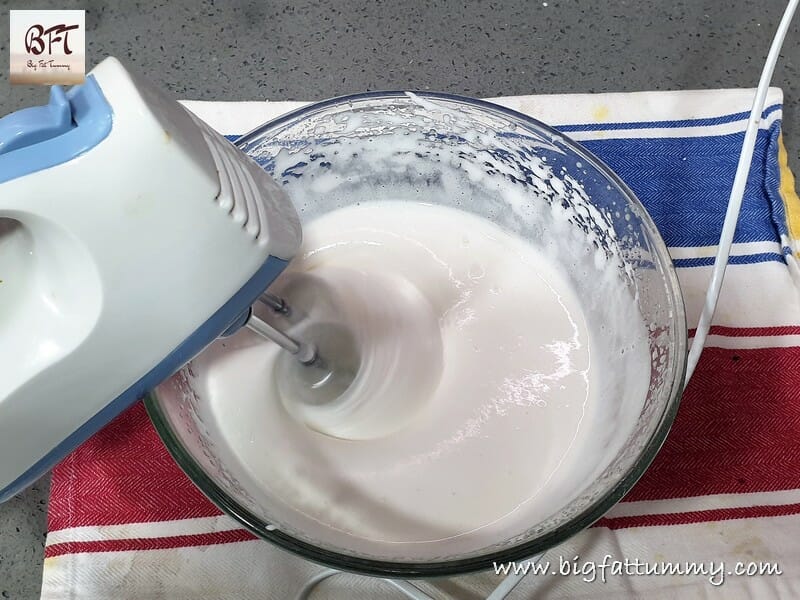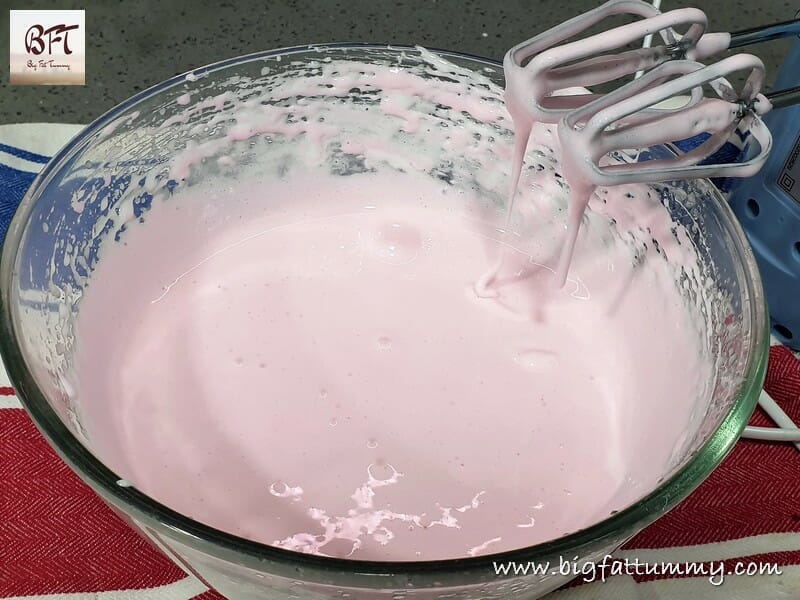 Step 7:     Pour into a baking dish dusted with flour and level out. Keep the dish uncovered overnight.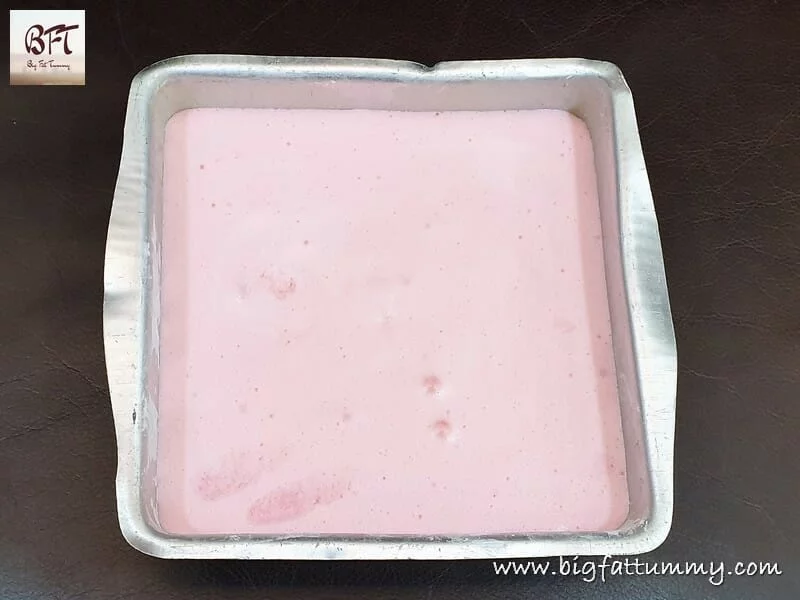 Step 8:     The next day, dust a chopping board with corn flour and lightly coat the top layer. Gently demould the set marshmallow mixture onto it. Lightly dust a sharp knife with corn flour and cut into cubes. Take a plate with some corn flour in it and coat the cubes of marshmallows lightly. Dust off excess flour. Your marshmallows are ready!