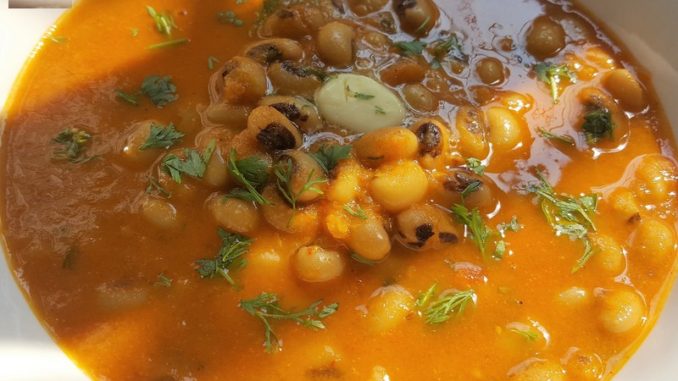 This Chawli / Chavli Masala is a no-coconut gravy made with black eyed beans. It is prepared in an onion-tomato base and is sort of like Beans in Tomato but more suited to Indian tastes. It can be eaten with rice or chapatis. All you need to do is adjust the quantity of water. The quantity mentioned in this recipe is for a semi-thick gravy.
Serves: 4 to 6 Persons
Prep. Time: 30 Mins. + soaking
Cooking Time: 50 Mins.
Ingredients:
[ Standard Measure: 1 cup = 250 ml ]
Black Eyed Beans – 1 cup
Onion (sliced) – 1 large
Ripe Tomatoes (blanched (see here), peeled & sliced – 3 medium
Green Corriander Leaves (finely chopped) – 2 tbsp.
Green Chillies (finely chopped) – 2 (optional)
Garlic Paste – 1 tsp.
Ginger Paste – 2 tsp.
Cinnamon – 1 inch
Cloves – 4
Black Cardamom – 1 (optional)
Cumin Seeds – ½ tsp.
Kashmiri Red Chilly Powder – 1 tsp.
Garam Masala Powder – ¼ tsp.
Turmeric Powder – ¼ tsp.
Curds – ¼ cup
Sugar – ½ tsp.
Butter – 1 tbsp.
Oil – 3 tbsp.
Salt – 2 tsp. or to taste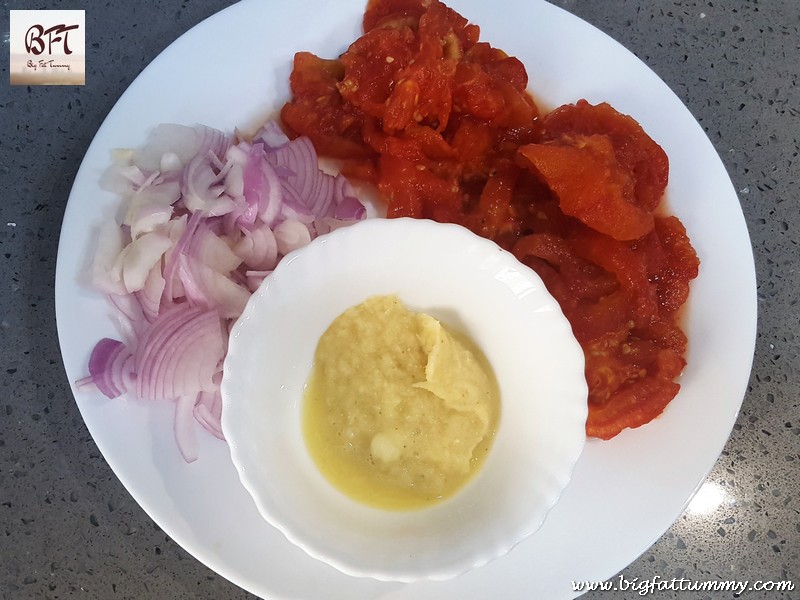 Step 1: Soak the beans overnight in sufficient water. The next day take 3 cups water and 1 tsp. salt in a pressure cooker / pan and drain and add the beans to it. Put on the lid and cook on high heat till the first whistle and then on low heat for another whistle. Switch off the heat and let the pressure release naturally.
Step 2: Take a frying pan and sauté the onion in 3 tbsp. oil till pinkish. Then add the cumin, cinnamon, cloves, cardamom and sauté for a minute on low heat. Then add the garlic and ginger pastes and sauté for another minute.
Step 3: Add the sliced tomatoes, sugar and ½ tsp. salt and cook till the tomatoes turn to pulp. Add the red chilly powder, turmeric powder to the onion-tomato mixture and sauté for a minute. Add ½ cup water and cook covered on medium heat for 10 minutes.
Step 4: After 10 minutes add the curds and switch to low heat. Sauté for 5 minutes. Switch off the heat and let it cool.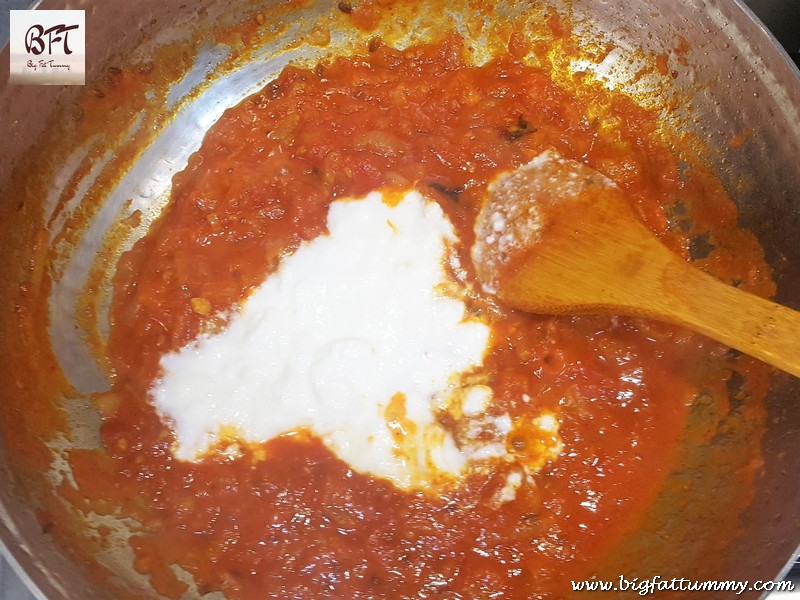 Step 5: Remove the pieces of cinnamon, cloves and cardamom and discard. Grind the rest of the cooked ingredients to a fine smooth paste and keep aside.
Step 6: Take another vessel to make the gravy and transfer the beans with its broth to this vessel. Add the ground paste and give a good mix. Add ½ tsp. salt, finely chopped green chillies and cook covered on medium heat for 10 minutes.
Step 7: Finally add the garam masala and cook uncovered for another 2 minutes. Then add the butter and garnish with green corriander.