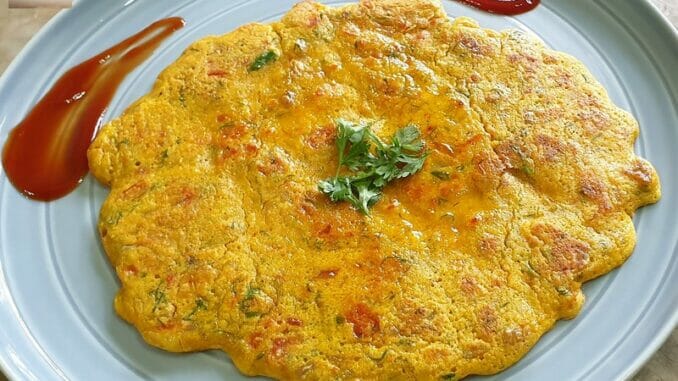 Tomato Omlette / Besan Cheela / Chilla is a very easy to make snack and uses a very few ingredients. It is made with besan (gram flour). You can serve it with tomato ketchup and toasted bread or even in a sandwich. For a recipe of homemade Hot and Sweet Ketchup (click here)
Yield: 2 Pieces
Prep. Time: 5 Mins.
Cooking Time: 20 Mins.
Ingredients:
[ Standard Measure : 1 cup = 250 ml ]
Besan – ¾ cup
Rawa – 1 tbsp.
Onion (finely chopped) – 1 small
Tomato (finely chopped) – 1 small
Green Chilly (finely chopped) – 1 to 2
Ajwain – ¼ tsp. (optional)
Red Chilly Powder – ¼ tsp.
Turmeric Powder – ¼ tsp.
Hing – a pinch
Oil – as needed
Salt – ½ tsp.
Step 1:     Take all the ingredients except the oil in a bowl and add about 1/3 cup (80 ml) water. Mix and make a batter (it should have no lumps, like a dosa batter). Keep aside for 15 minutes.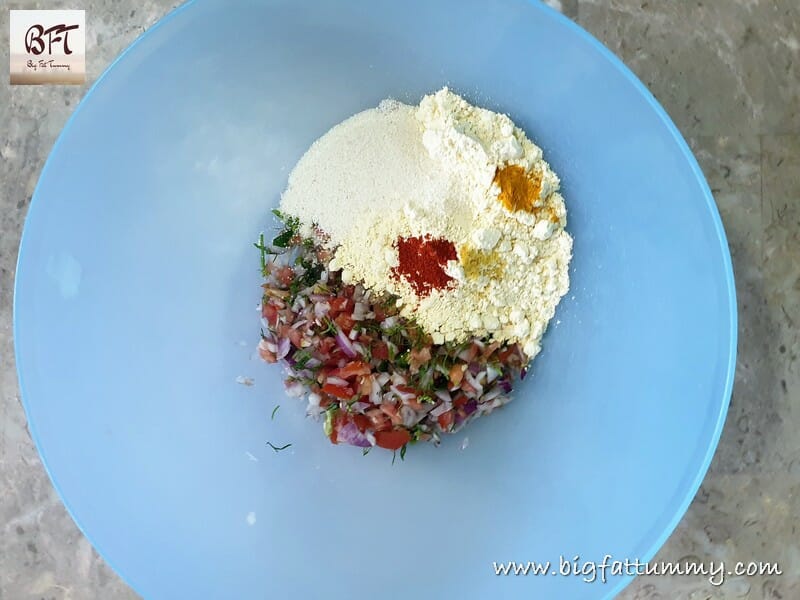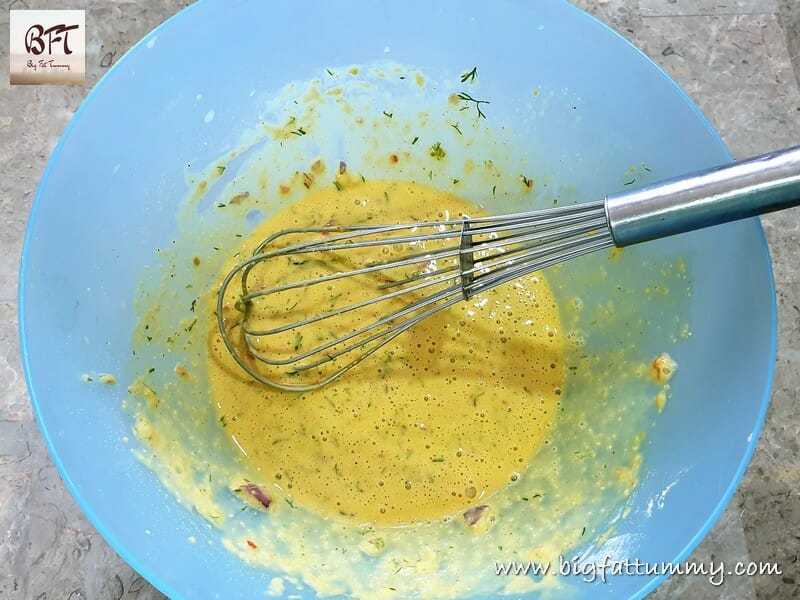 Step 2:     Heat a frying pan and pour a ladleful of the mixture on the center of the pan and spread outwards in a circular motion. Cook for 2 minutes on low heat. Drizzle some oil (½ tsp.) along the edges and continue cooking for another 3 minutes.
Step 3:     Next, drizzle some oil on the top (½ tsp.) and flip and cook for 5 minutes on low heat till nice and golden. Serve hot (check note below).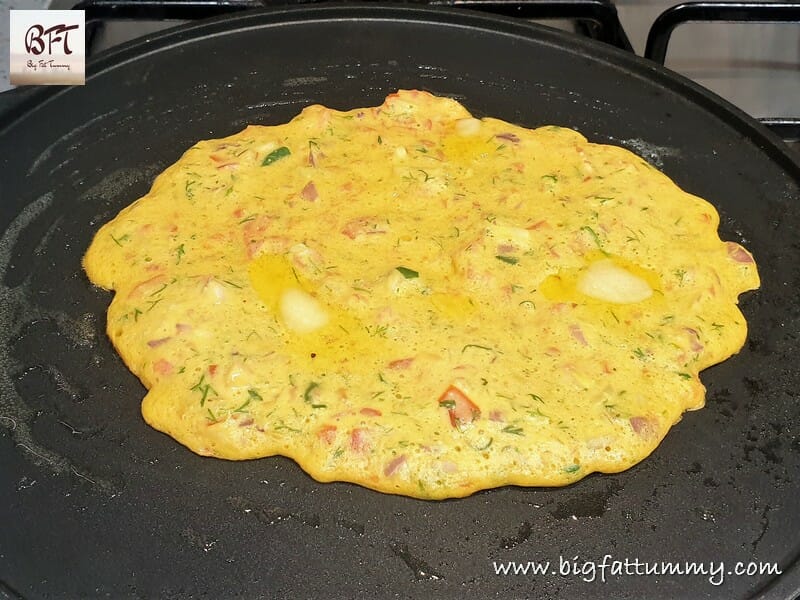 Note:
The cooking has to be done on low heat as the besan has to cook well.