The doodhi sabudana kheer makes an excellent dessert. It can be served hot or cold. You'll wish to gormandize all of it! Totally left to your discretion, although we think it's okay to indulge, once in a while.
Serves: 6 to 8 Persons
Prep. Time: 15 Mins. + 2 Hrs. (soaking)
Cooking Time: 35 to 40 Mins.
Ingredients:
Bottle Gourd [Doodhi/Lauki] (grated) – 1 cup (200 ml.)
Sago [Sabudana] – 2 tbsp.
Full Cream Milk – 1 litre
Condensed Milk – 4 to 5 tbsp.
Cashew Nuts (ground coarsely) – 12 to 15 nuts
Sugar – 3 to 4 tbsp. or to taste
Cardamom Powder – ½ tsp.
Green Food Colour – a few drops.
Step 1: Wash and soak the sabudana in a little water (just enough to cover it) for 2 to 3 hours.
Step 2: Peel the doodhi, cut it open and remove the spongy portion from inside. Grate the doodhi and take it in a pan with 1 cup water. Cook on medium heat till it is soft and keep aside.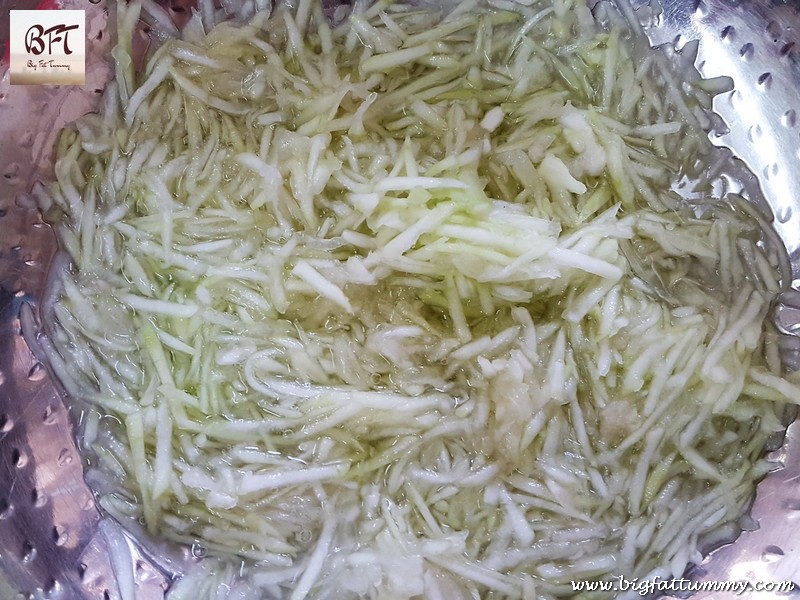 Step 3: Bring the milk to a boil in a non-stick pan. Lower the heat and keep stirring for 4 to 5 minutes.
Step 4: Now add the cooked doodhi and cook on low heat for 5 minutes. Next add the sabudana and cook for another 6 to 8 minutes while stirring continuously (till the sabudana is done).
Step 4: Add the coarsely ground cashew nuts and stir for another 5 minutes. Then add the condensed milk, stir and check the sweetness. Add the sugar and also the green food colour and cardamom powder and continue cooking on low heat and keep stirring for another 3 to 4 minutes.