This is a preparation made by Goan Hindus during their auspicious occasions. As a child, I used to wait for Ganesh Chaturthi, so that I could relish the moongachi gatti with the puris that accompanied it. We had quite a few neighbours and all of them shared this preparation with us when they had festivities.
Serves : 8 to 10 persons
Prep. Time : 15 Min.
Cooking Time : 5 Min. (active) + 60 Min. (passive)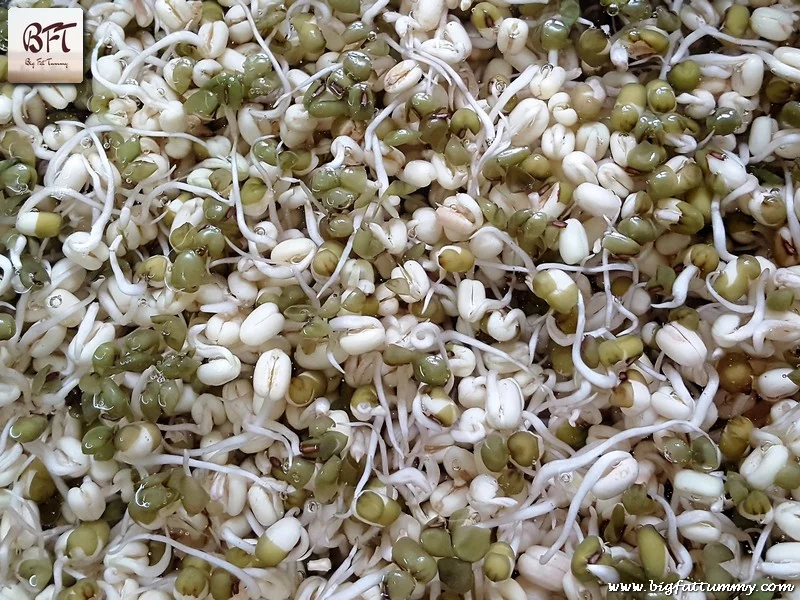 Ingredients:
Green Gram [moong] sprouts – 4 cups
Mustard Seeds – 1 ½ tsp.
Asafoetida [hing] – 2 big pinches
Cashew Nuts (split into two) – 10
Sugarcane Jaggery – 1 tbsp.
Curry Leaves – 12 to 15
Ghee / Oil – 1 tbsp.
Salt – 2 tsp or to taste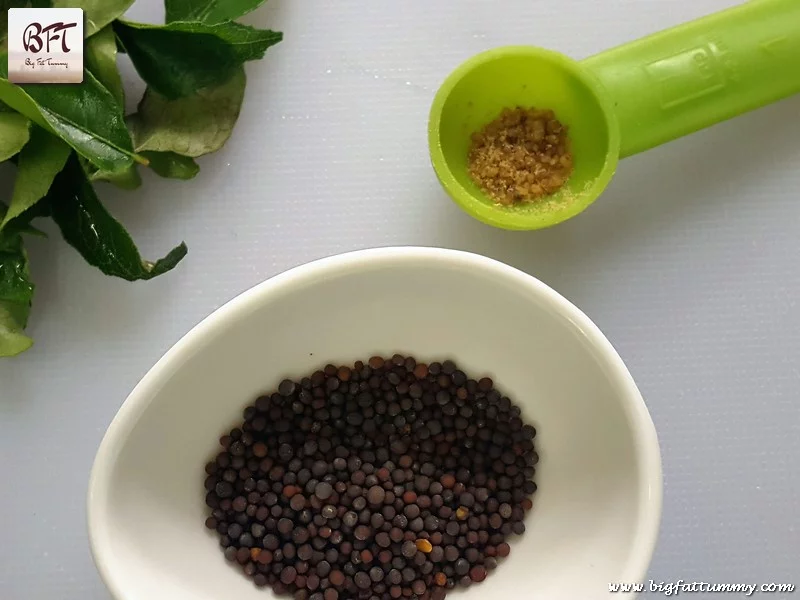 For the Masala:
Freshly Grated Coconut – 1 ½ cup.
Red Chillies (mapusa or guntur chilly) – 6 to 8
Black Pepper – ¾ tbsp.
Roasted Corriander Seeds – 1 ½ tbsp.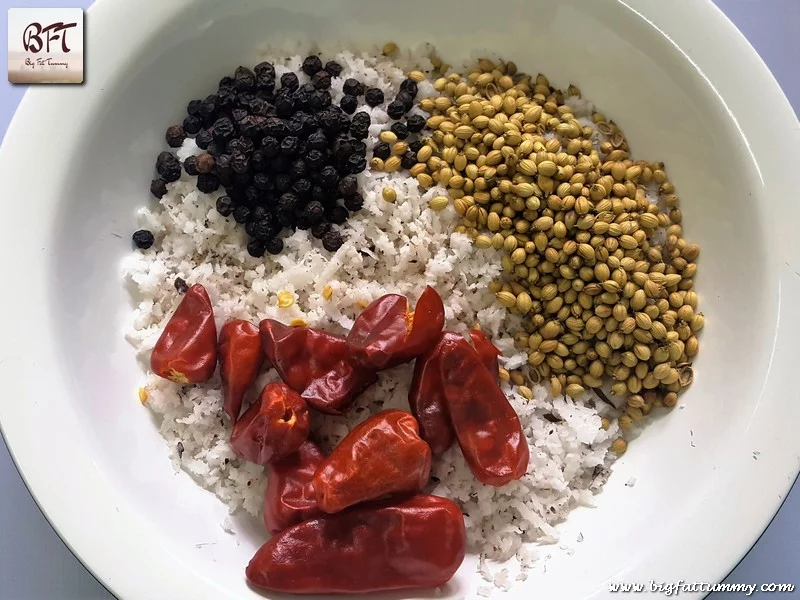 Step 1: Boil the sprouts with 6 cups of water, a pinch of hing and 1 tsp. salt for 40 to 50 minutes. Remove the white scum and the green skins that will be float on top, three to four times during this period. When the gram is soft and tender, switch off the heat and add the cashew nuts and keep aside.
Step 2: Grind the spices and coconut with ½ cup of warm water to a fine paste.
Step 3: Add the ground masala paste to the cooked moong. Add the jaggery, salt, mix and cook on medium heat for 10 to 12 minutes. Turn off the heat and cover.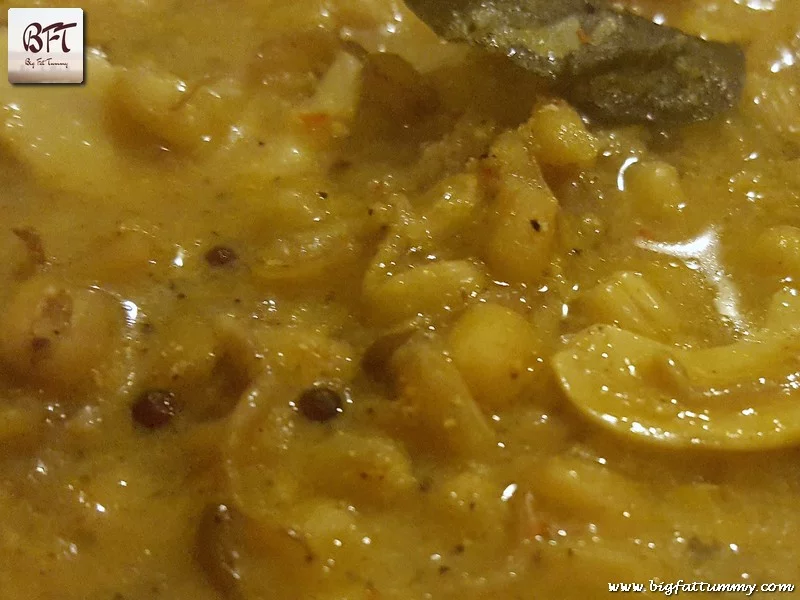 Step 4: Heat oil / ghee in a tempering pan. Add mustard seeds, hing and curry leaves. When the seeds begin to splutter, pour the sizzling oil and its contents over the curry and close the lid immediately to ensure that the aromas and flavours are trapped inside.
Serve hot with puris, rotis, pav or rice.