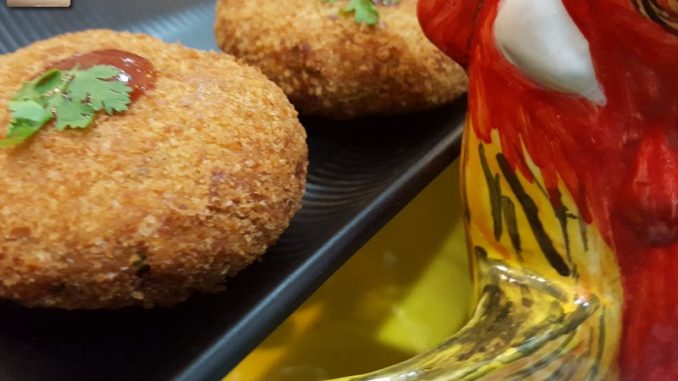 Crispy crumb fried cutlets, made from finely shredded chicken and mildly spiced, the chicken cutlet can be a great tiffin filler for your kids. You could also serve the chicken cutlets as a snack at your parties.They taste just as good hot or cold. Serve with ketchup or a dip of your choice.
Servings: 12 to 16 Pieces
Prep. Time: 30 Mins.
Cooking Time: 25 Mins.
Ingredients:
[Standard Measure – 1 cup = 200 ml]
Chicken Breast (boneless) – 450 gms.
Onions (finely chopped) – 2 medium
Tomato (finely chopped) – 1 medium
Carrot (very very finely chopped) – 1 medium
Green Chilly (finely chopped) – 1
Ginger-Garlic Paste (freshly prepared) – 1 Tbsp.
Green Corriander Leaves (finely chopped) – ¼ cup
Pepper Corns – 10
East Indian Bottle Masala – 2 to 3 tsp.
Pepper Powder – ½ to 1 tsp.
Eggs – 2
Bread Crumbs – 1 cup
Oil – 2 tbsp. + to deep fry
Lime – 1 medium
Salt – 1 ¾ tsp. or to taste
Step 1: Apply 1 tsp. salt to the chicken and leave for 15 to 20 minutes. Later add one cup water and the peppercorns and boil for 15 to 20 minutes. On cooling shred the chicken finely and keep aside.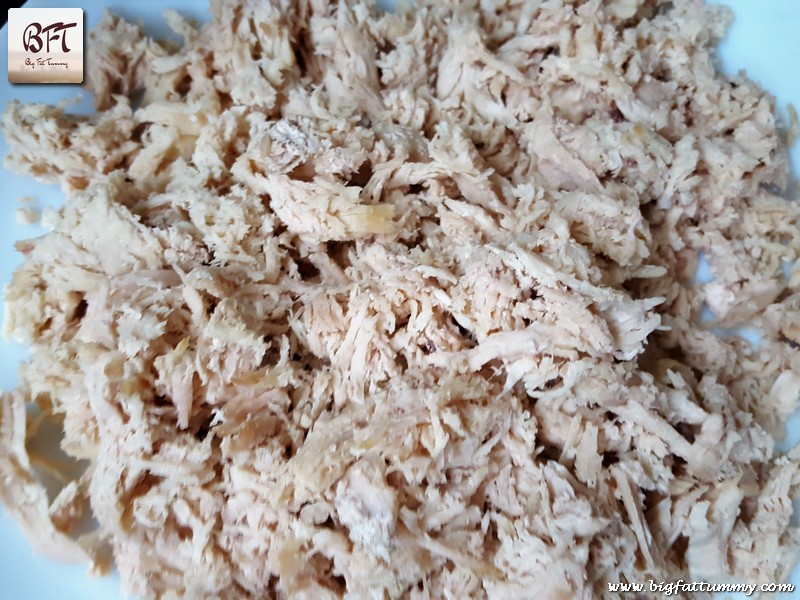 Step 2: Heat 2 tbsp. oil in a non-stick pan, add the onions and sauté for 2 minutes on medium heat till they turn soft. Lower the heat to low and add the ginger-garlic paste and sauté for another minute. Next add the green chilly and carrot and sauté for a minute. Add the tomato and cook further for 5 minutes.
Step 3: Next add the bottle masala, the pepper powder and ½ tsp. salt and sauté for a minute. Add the shredded chicken and mix well. Cook on low heat for 3 to 4 minutes and then switch off the heat. The mixture should be dry. Allow it to cool.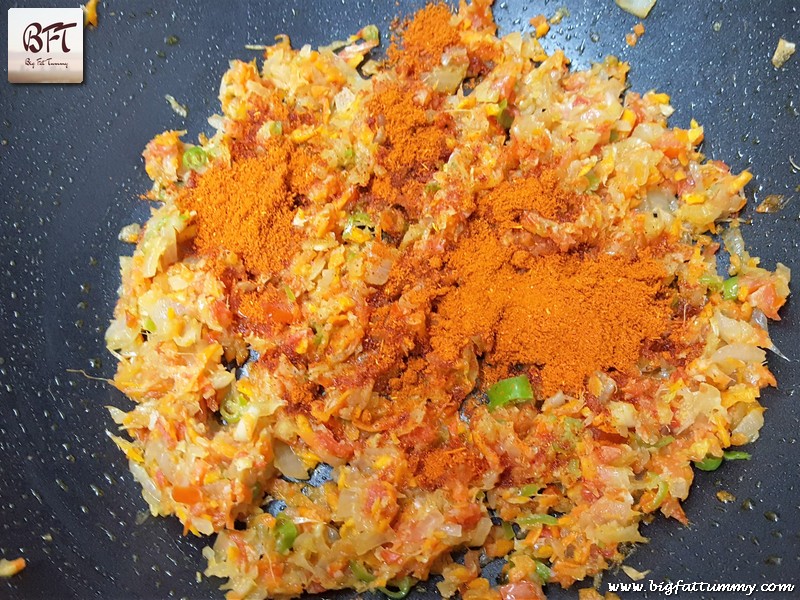 Step 4: When the mixture has cooled, add the juice of the lime and mix well. Beat an egg and add to the mixture and mix well. Check for salt and add if required. Add the chopped corriander leaves. Mix well and then divide the mixture in 12 to 16 portions and shape each portion into round and flat cutlets.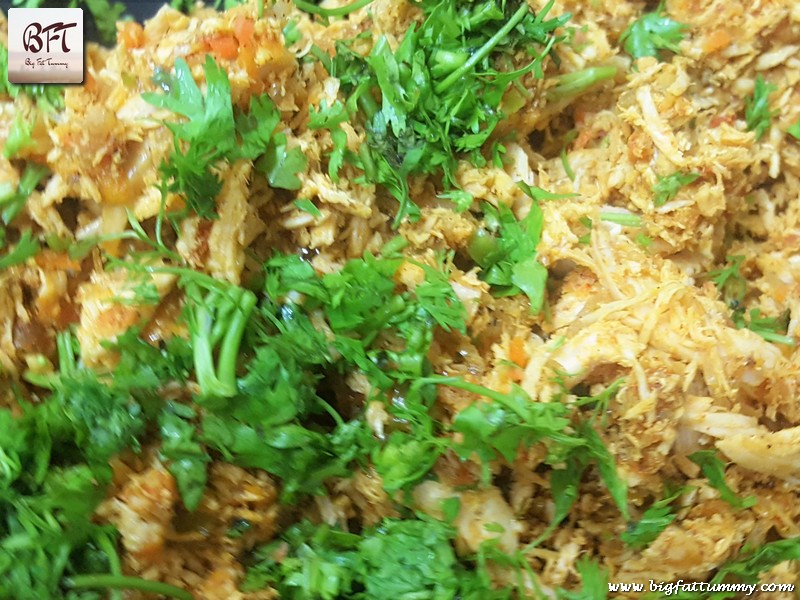 Step 6: Take the breadcrumbs on a flat plate. Beat the second egg with 2 tbsp. water and ¼ tsp. salt. Dip each cutlet into the beaten egg and then coat with breadcrumbs. Tap to remove any excess breadcrumbs and place on a plate. Cover the plate with cling film and keep in the refrigerator for 30 minutes.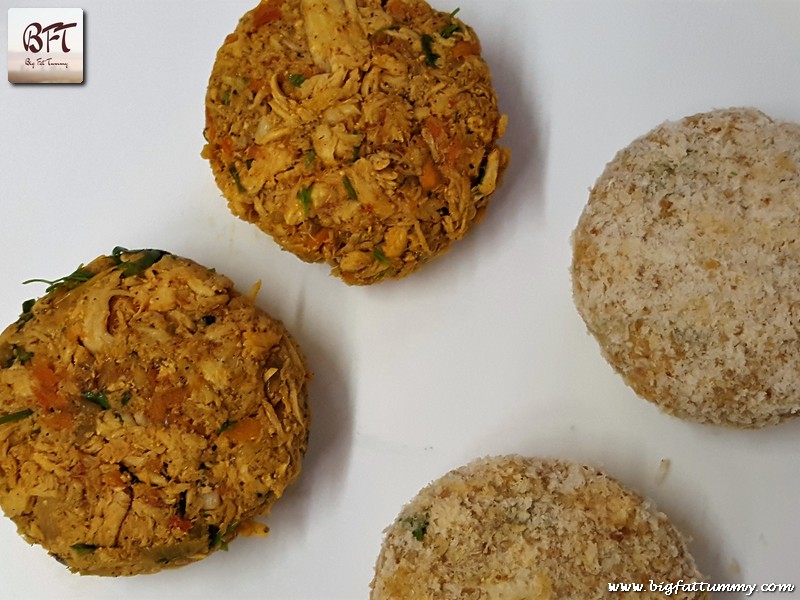 Step 7: Heat the oil in a vessel suitable for deep frying. Once the oil is hot, reduce the heat to medium and deep fry the cutlets till light golden, 2 to 3 at a time, for 2 to 3 minutes turning them over in between. Remove from the oil and place on a plate lined with paper towels for a few minutes to absorb excess oil. Then keep them on a wire grill stand so that they don't turn soggy.
Tips:
Do not add water to the mixture at any point.
If you don't have East Indian Bottle Masala, then add 2 tsp. chilli powder, ½ corriander powder, ½ tsp. turmeric and 1 tsp. garam masala.
I have used freshly prepared breadcrumbs for coating . I used four slices of old bread and blitzed them in the mixer.
Make sure the oil is at a proper temperature when frying. If too hot the cutlets will brown too soon and if too cold will absorb the oil and you will not have the desired texture.
You could also shallow fry the cutlets on medium heat.
Recipe was originally shared to me by my neighbour, Mrs. Irene Cabral, Borivali, Mumbai.