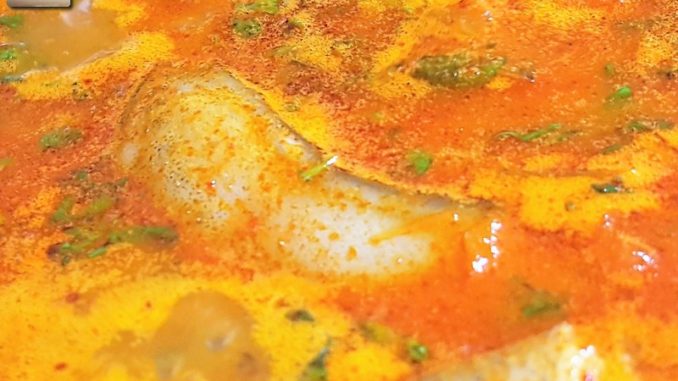 The melt in the mouth fish – Bombay Duck, could soon be a rarity, as warming of the seas and intensive fishing are pushing its populations deeper into the sea. Although available in good quantities currently along the coasts of Maharashtra and Bengal, you may not be able to savour this fish in a few years. So get your hands on some and enjoy in the present. Cook the East Indian Bombay Duck Curry ASAP.
Serves: A Family of Four
Prep. Time: 15 Mins.
Cooking Time: 20 Mins.
Ingredients:
Fresh Bombay Ducks [bummalo, bombil] (cleaned) – 10
Onion (finely chopped) – 2 medium
Tomato (chopped) – 1 large
Green Corriander (fine chopped) – 1 tbsp.
Garlic (finely chopped) – 10 to 12 cloves
Turmeric Powder – 1 tsp.
Red Chilli Powder – 1 ½ tbsp.
East Indian Bottle Masala – 1 tbsp.
Corriander Powder – 1 tbsp.
Cumin Powder – ¼ tsp.
Kokam [Garcinia Indica] – 8 to 10 petals.
Tamarind – 1 lime sized ball (soaked in 1 ½ cup warm water)
Oil – 2 tbsp.
Salt – 2 ½ tsp. or to taste
Step 1: Cut the Bombay Ducks into pieces. Apply 1 ½ tsp. salt and leave aside.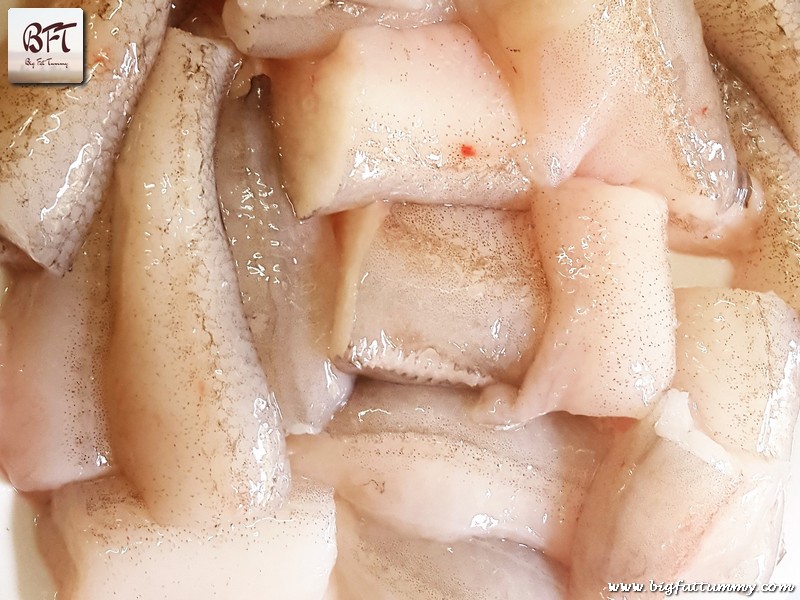 Step 2: Heat oil in a pan. Add the garlic and sauté for a minute on medium heat. Add the onion and sauté till translucent.
Step 3: Add the masala powders and 2 tbsp. warm water and sauté for 2 to 3 minutes. Add the chopped tomatoes and cook for 2 minutes.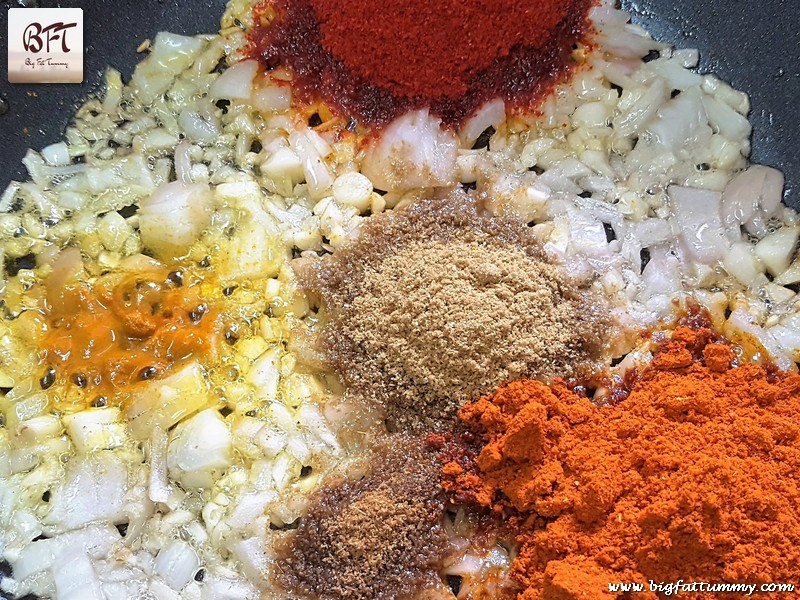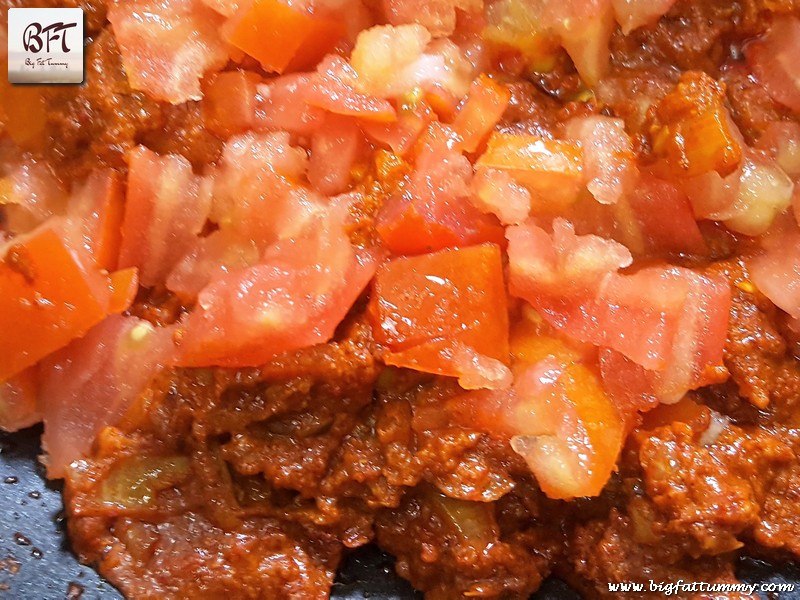 Step 5: Pulp and strain the tamarind into the pan. Cover and cook on medium heat for 8 to 10 minutes till the raw smell disappears.
Step 6: Uncover and add the Bombay Ducks, kokam pieces, a tsp. of salt and cook uncovered on medium heat for 5 minutes. Do not cook on high heat, the bombils will disintegrate.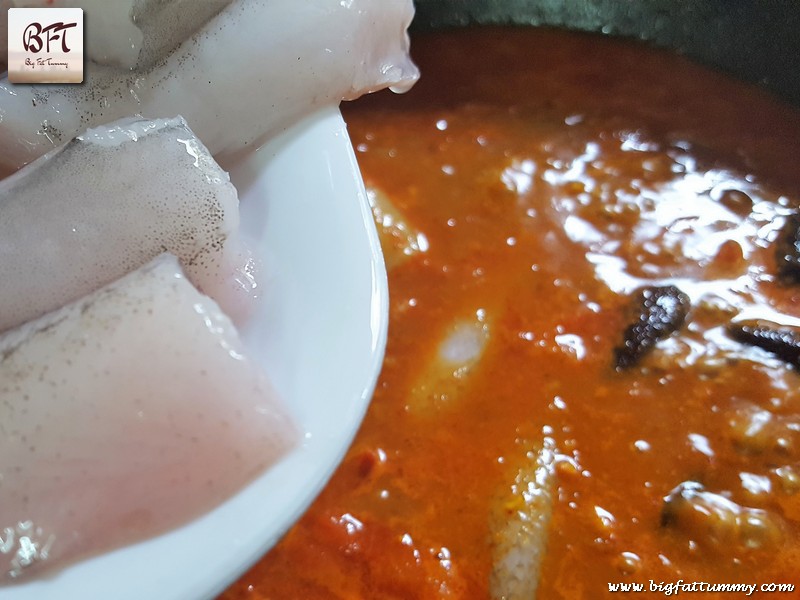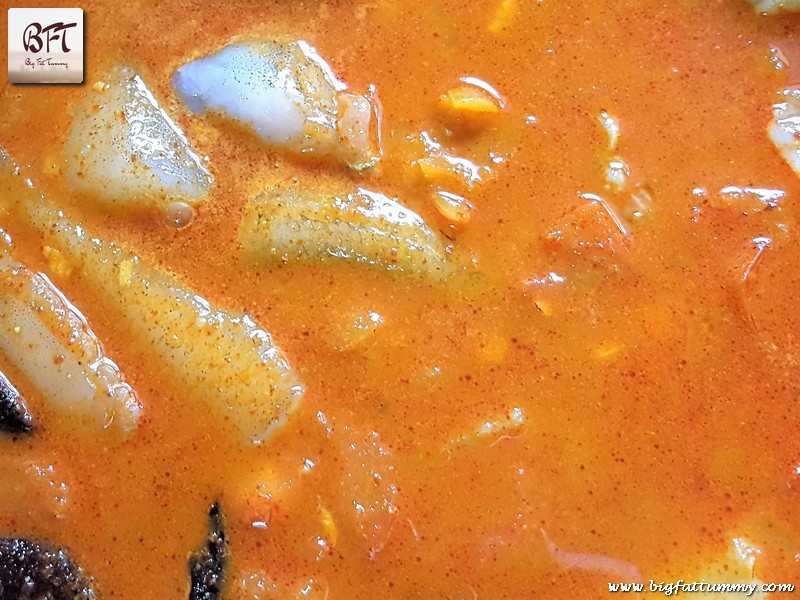 Step 7: Turn off the heat, garnish with corriander and leave covered for 2 minutes.
Enjoy with hot steamed rice.