Be it a biryani, a pulao, a masala bhat or a tawa rice, the Cucumber Carrot Raita it the best accompaniment.  It gives these dishes the element of acidity necessary to complete the food experience. It can also eaten by itself when on a diet. Try out this simple raita today!
Serves: 4 to 6 Persons
Prep. Time: 15 Min.
Ingredients:
Cucumber (peeled) – 1 medium
Carrot (peeled) – 1 medium
Tomato (deseeded) – 1 medium
Light Green Chilly (deseeded) – 1
Green Corriander Leaves– 2 tbsp.
Curds (thick) – 1 ½ cups
Chaat Masala – ½ tsp. (optional)
Sugar – ¼ tsp.
Salt ¼ tsp. or to taste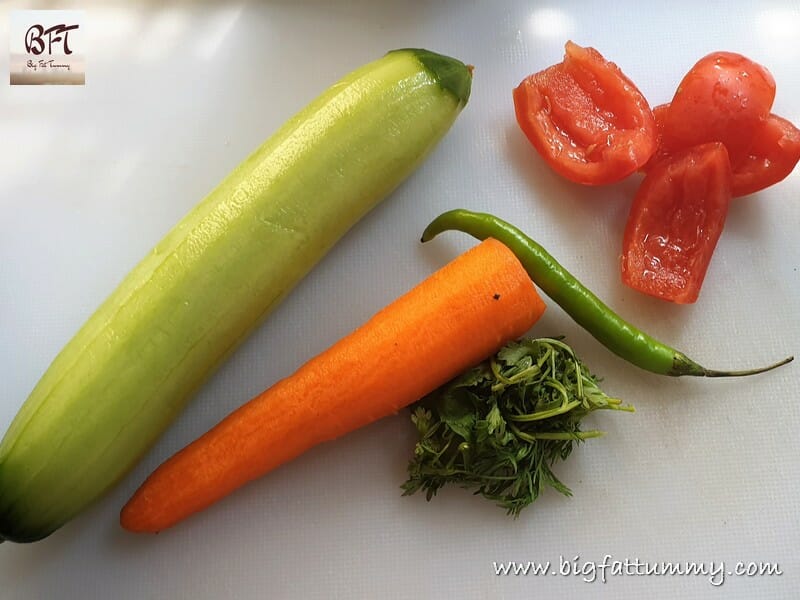 Step 1:     Grate the cucumber and carrot and squeeze out the excess liquids.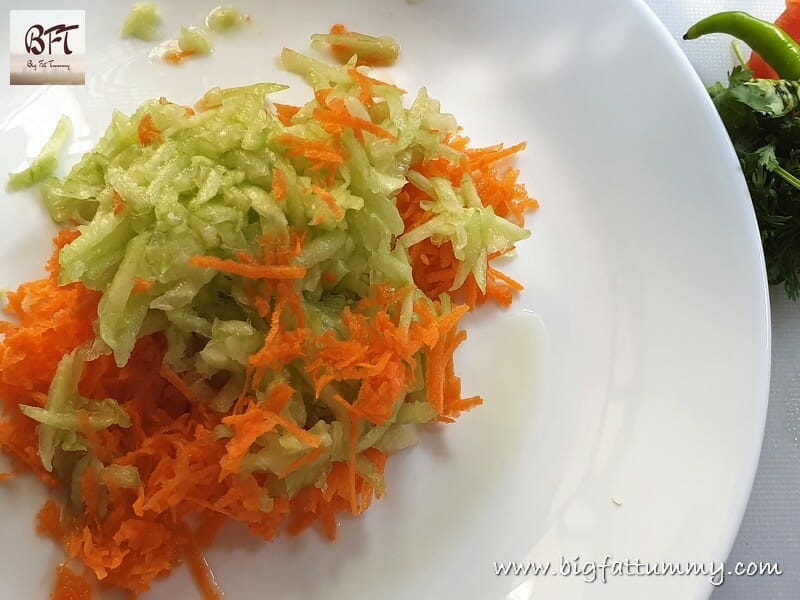 Step 2:     Chop the tomato, chilly and green corriander very fine.
Step 3:     Take all the vegetables in a bowl, along with the green corriander and chilly and mix.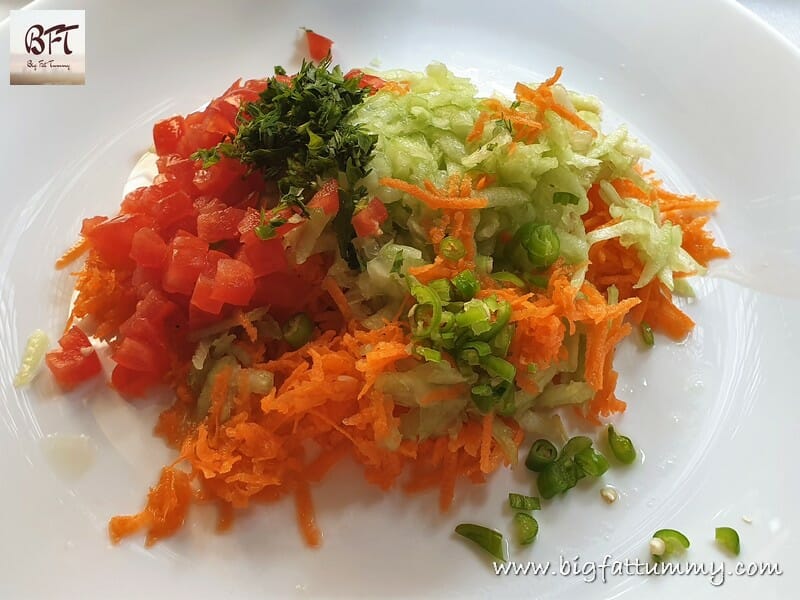 Step 4:     Take the curd in another bowl and add the chaat masala, sugar and salt. Whisk well. Taste and season if needed.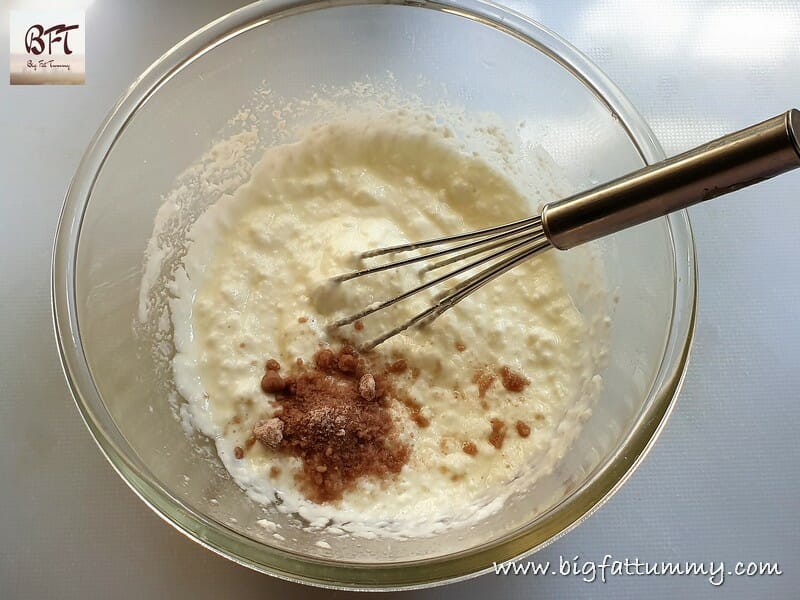 Step 5:     Mix the curds with the vegetables and keep the raita in the refrigerator. Serve chilled.