Who can resist the flavour of dark chocolate paired with rum and raisins? They taste just divine, delightful to serve at the end of dinner, maybe with some expresso. You will love this recipe of Rum and Raisin Chocolate because it's a no fuss, easy to make chocolate with easily and readily available dark compound.
Yield: 350 gms (approx..)
Prep. Time: 20 Mins. + 48 Hours (soaking) + 20 Mins. (freezing)
Cooking Time: 3 Mins.
Ingredients:
Dark Chocolate Compound (70 to 80 % Cocoa) – 250 gms.
Raisins (seedless) – 50 gms
Dark / Black Rum – 80 ml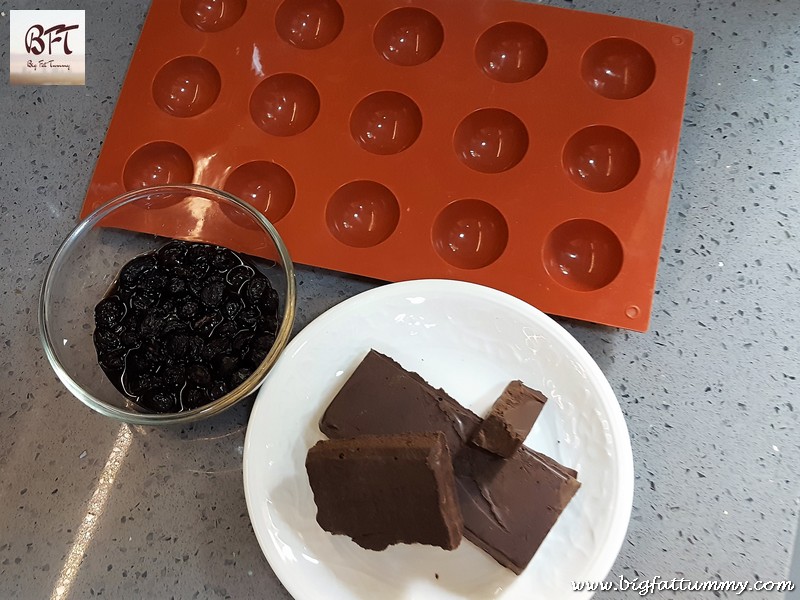 Step 1: Before you start see note below. Soak the raisins in the rum for 48 hours. When you are ready to make the chocolate you need to drain the raisins using a sieve / strainer and discard the rum (or have a stiff one -:)). Also keep the mould to shape the chocolate ready (washed & dried).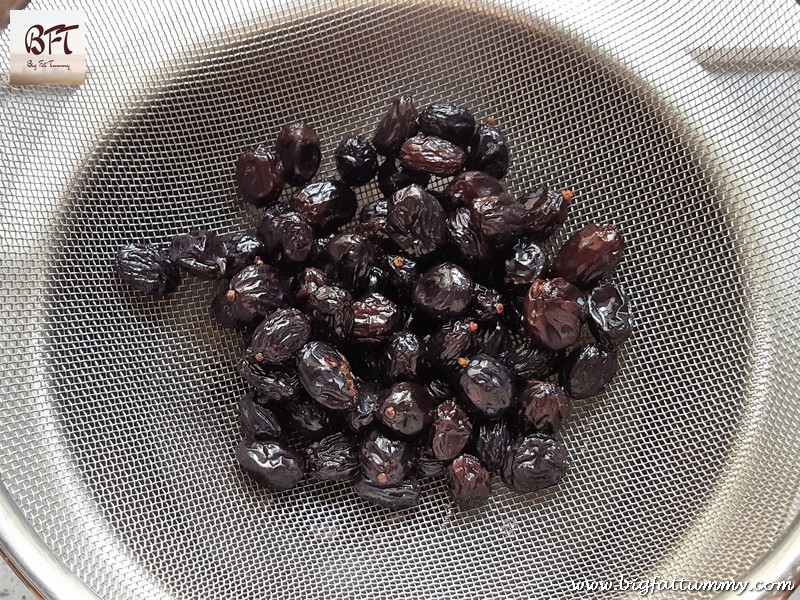 Step 2: Chop the chocolate into small pieces and add to a small steel vessel / heatproof glass bowl. Take another vessel such that the bowl with the chocolate sits on its edges. Heat some water in this vessel and let it come to a boil. Then lower the heat so that the water simmers. Place your bowl with the chocolate over the vessel with the water (to make a double boiler). Your chocolate will start to melt almost immediately. Stir continuously with a silicon spatula / spoon for about 2 minutes till all the chocolate melts.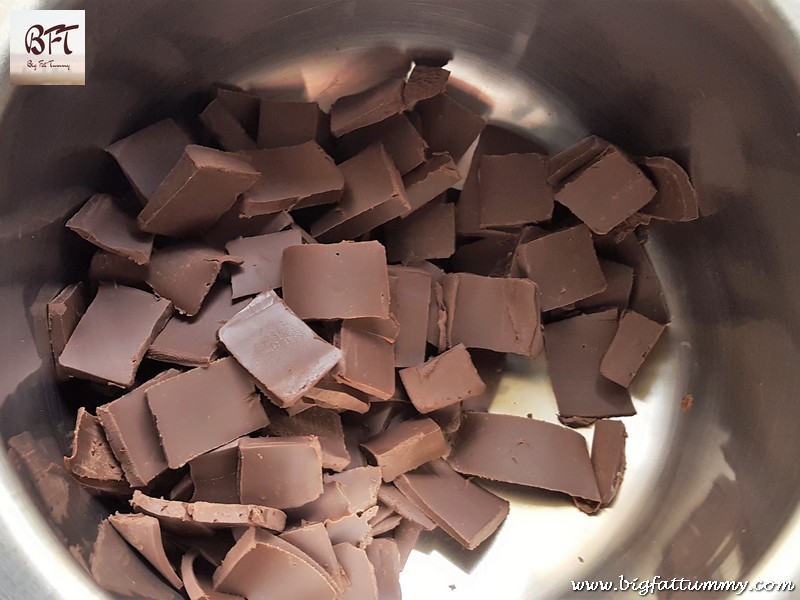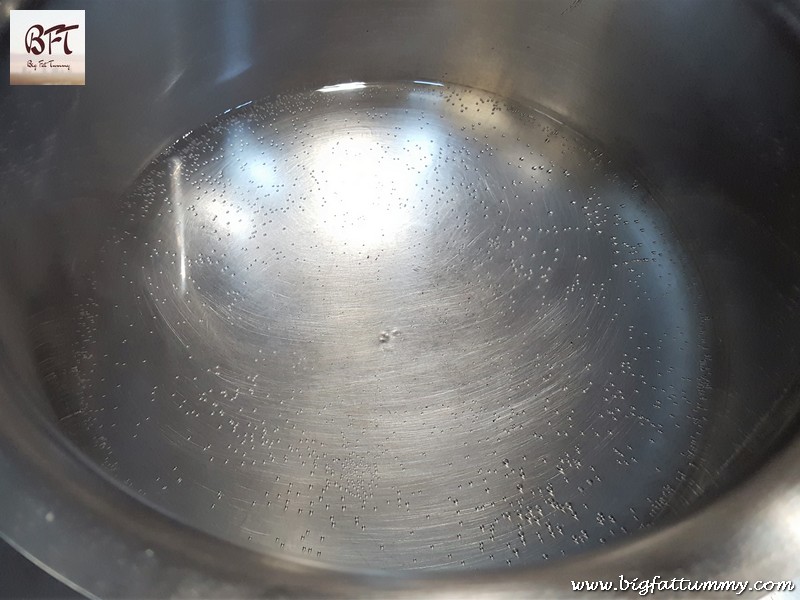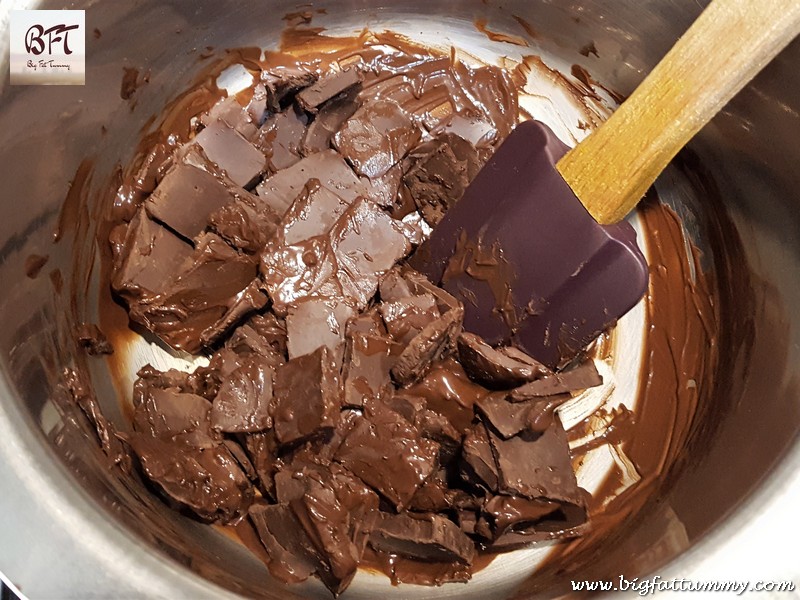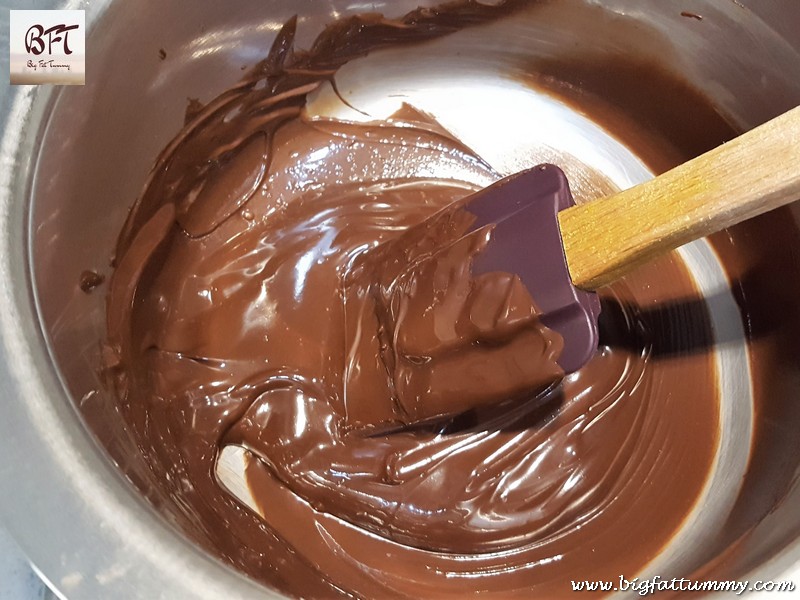 Step 3: Immediately take the melted chocolate and half fill the moulds with it. Then place 3 to 4 raisins on the chocolate. Again fill the moulds with more chocolate to cover the raisins and fill up the moulds. Tap the mould gently and remove any excess chocolate and place in the freezer for 20 minutes before de-moulding.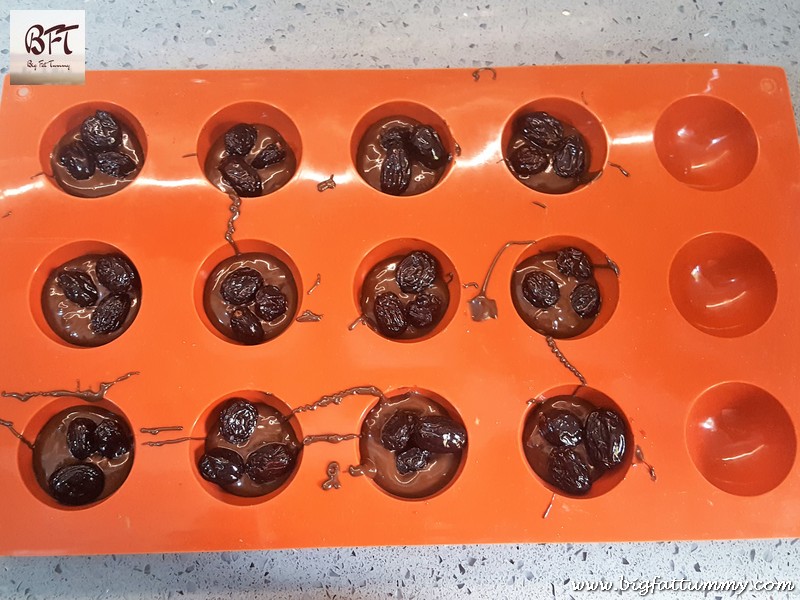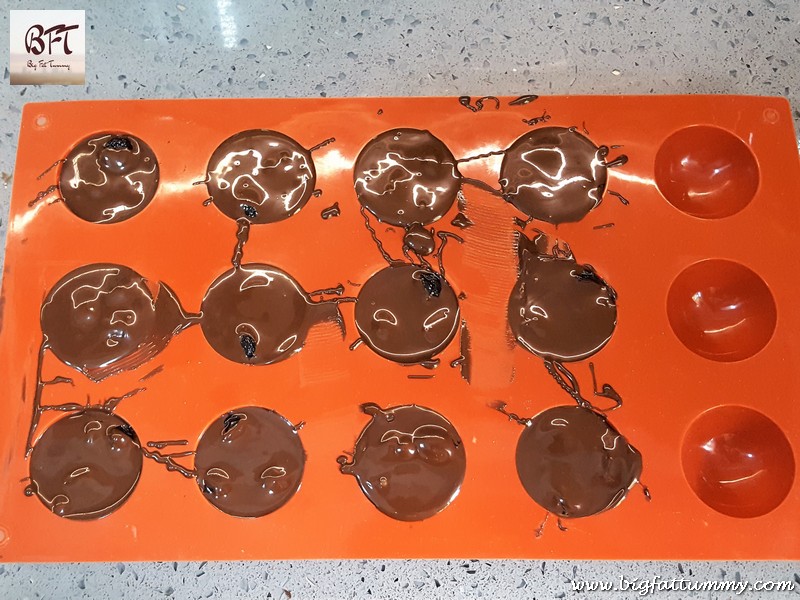 That's it ! Your rich Rum and Raisin Chocolates are ready to serve.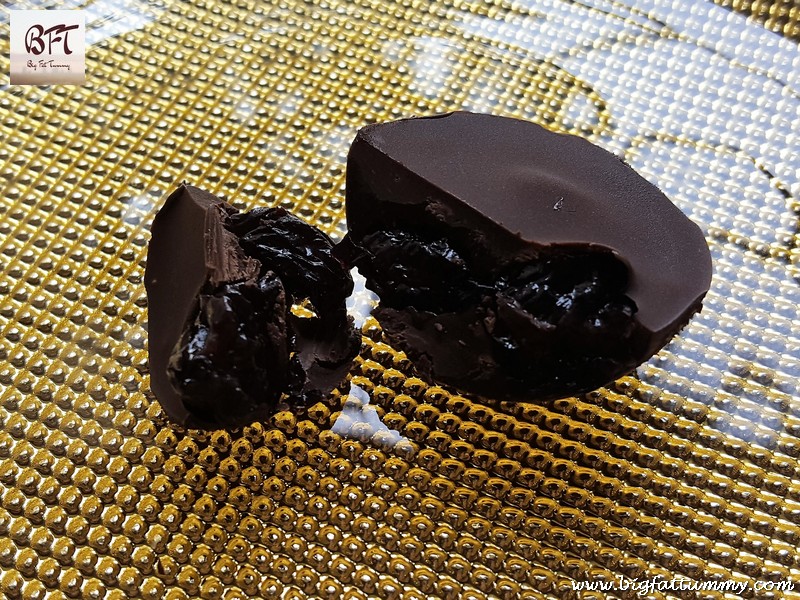 Note:
Before you start bring all the ingredients to room temperature.
When using the double boiler method, pay attention that the water does not boil at any point of time when you are melting the chocolate. The water must always be at a simmer. Also, the mixing bowl must not be immersed in the water (there should be a gap between the water and the mixing bowl).
If when you are filling the moulds the chocolate in the vessel begins to set, you can place it on the boiler to melt it again.