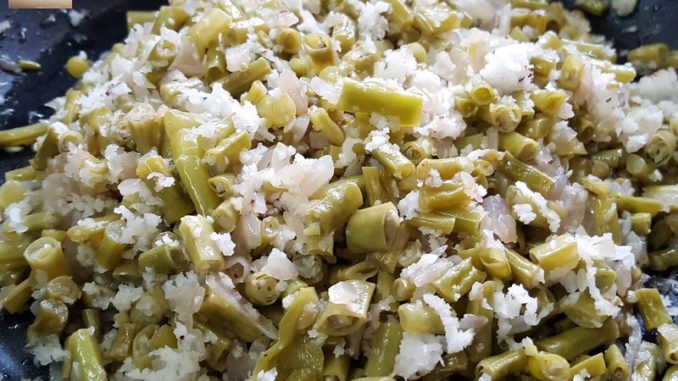 This is a simple and plain preparation of chawli (long bean) greens. The chawli bhaji is not fried, but steamed in its own liquids. There are no uses of spices. It is a healthy way of preparing the greens and suitable for seniors. Can be served as a side or eaten with chapatis.
Serves: A Family of Four
Prep. Time: 15 Mins.
Cooking Time: 15 Mins
Ingredients:
Long Beans [Chawli] – 1 bunch (300 Gms)
Onion (finely chopped) – 1 medium
Light Green Chillies (deseeded & slit) – 2
Coconut (grated) -2 tbsp.
Oil – 1 tbsp.
Salt – ½ tsp. or as needed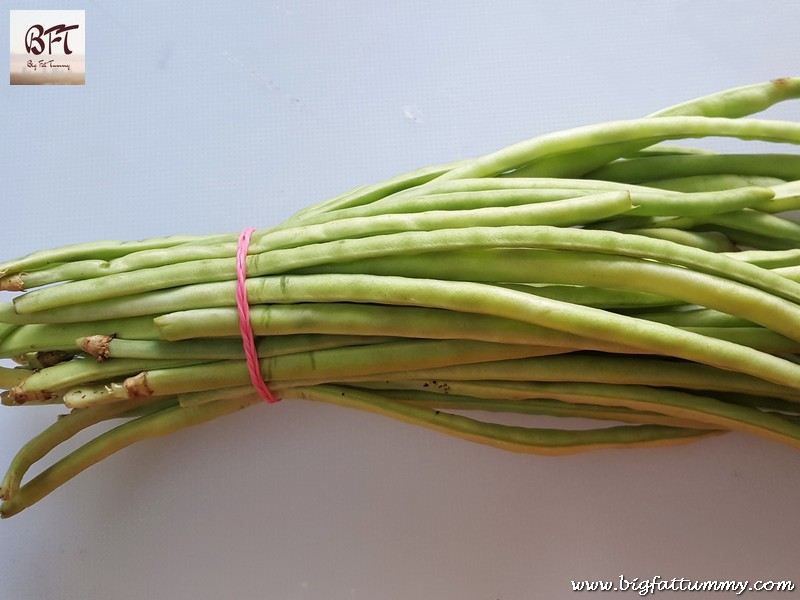 Step 1: Snip off the ends of the beans. Wash, dry and chop small.
Step 2: Heat the oil in a pan and add the onions and sauté for 2 minutes on medium heat. Add the chopped chawli, green chillies, salt and 2 tbsp. water. Cover and cook on low heat for 10 to 12 minutes till the vegetables is done (but not overdone).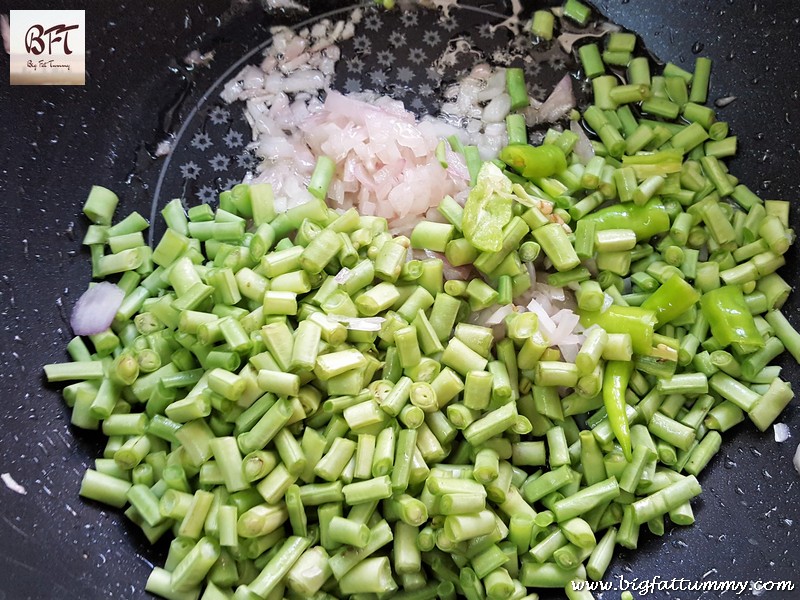 Step 3: Uncover and sprinkle the coconut over the vegetable. Close the lid and switch off the heat. Allow it to stand for 5 minutes before serving.