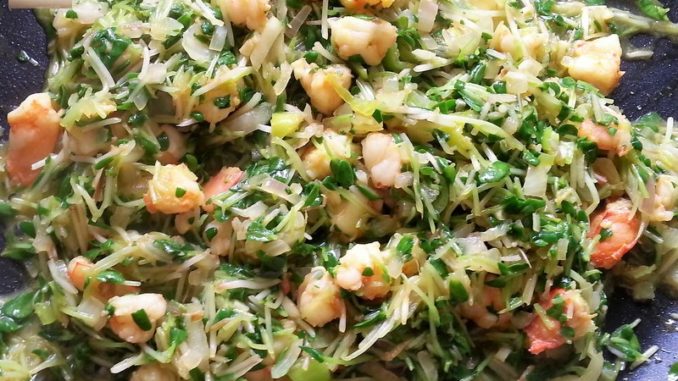 Baby methi is small newly sprouted fenugreek. It is tender but with a slightly bitter-ish taste. When teamed with fresh prawns, their bitter taste is reduced and in fact the methi gives a nice aroma to the dish. You can serve this baby methi prawn stir fry with hot chapatis or as a side with rice.
Serves: 2 persons
Prep. Time: 10 mins
Cooking Time: 8 to 10 mins
Ingredients:
Baby Methi – 5 small bunches
Prawns (peeled & deveined) – ¼ cup – cleaned (small or finely chopped big ones)
Garlic (finely chopped) – 4 cloves (small)
Light Green Chilly (finely chopped) – 1
Oil – 1 tbsp.
Salt – ¼ tsp.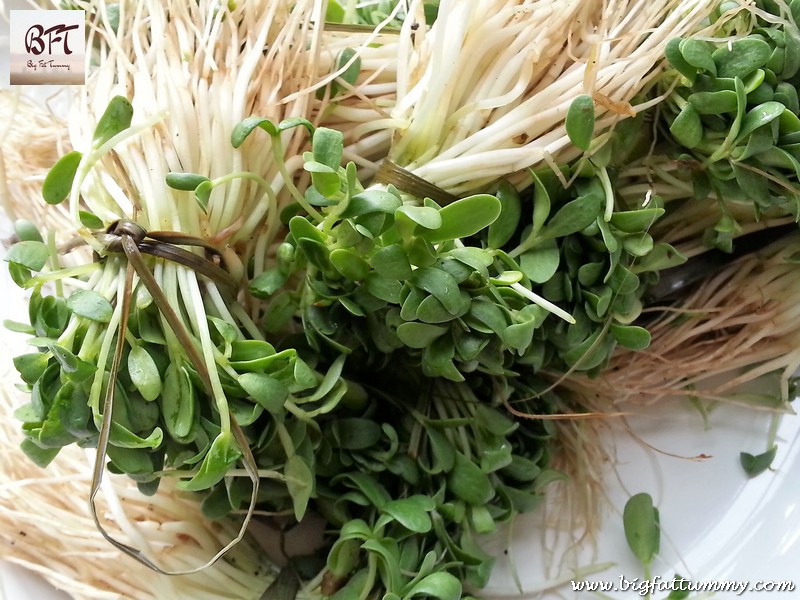 Step 1: Apply a pinch of salt to the cleaned, washed and drained prawns and keep aside.
Step 2: Cut of the roots of the methi. Wash and drain well. Chop fine and keep aside.
Step 3: Heat the oil in a pan and add the garlic and green chilly and sauté for a few seconds on medium heat. Add the prawns and sauté for a minute till they change colour.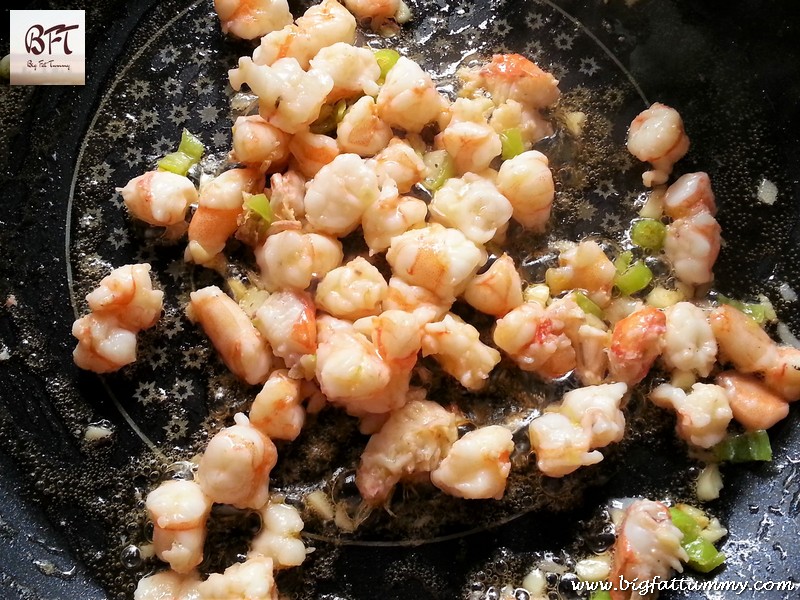 Step 4: Add the chopped methi, a pinch of salt (if needed). Mix and cook covered on low heat for 5 to 6 minutes. Serve hot.