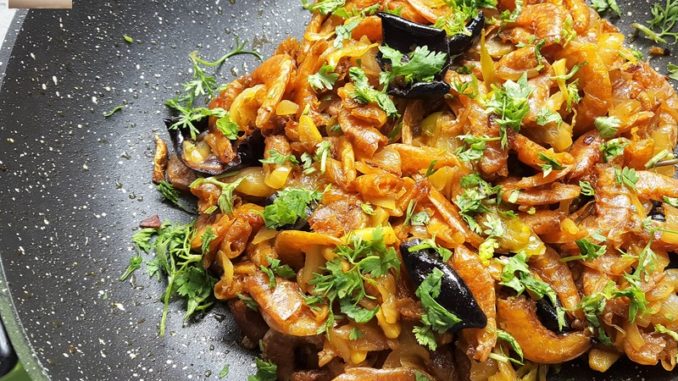 When you don't have fresh produce and are feeling too lazy to go and get some, just peek into your pantry and get some of those dry prawns you had lying in there for so long. Go ahead and make this easy and simple dry prawn chilly fry. Serve it on the side or eat it with chapatis, any which way, you have got the job done (cooking) and no one will complain, they'll be busy pecking at the food. (For a recipe with coconut – click here)
Serves: A Family of Four
Prep. Time: 15 Mins. + 20 Mins. (soaking)
Cooking Time: 20 Mins.
Ingredients:
[ Standard Measure – 1 cup = 200 ml ]
Dry Prawns – 50 gms / 1 ½ cup (cleaned)
Onions (sliced) – 2 large
Light Green Chillies (cut into slants) – 2
Green Corriander Leaves (finely chopped) – 2 tbsp. or as needed
Garlic (finely chopped) – 4 cloves
Kokam – 6 petals
Garam Masala Powder – a pinch
Turmeric Powder – ¼ tsp.
Palm Vinegar – 1 to 2 tbsp.
Sugar – ½ to 2 tsp.
Oil – 3 tbsp.
Salt – ¼ tsp. or as needed
Step 1:     After you have cleaned and weighed the prawns, soak them in some water for 15 to 20 minutes. Meanwhile you can prep the other ingredients.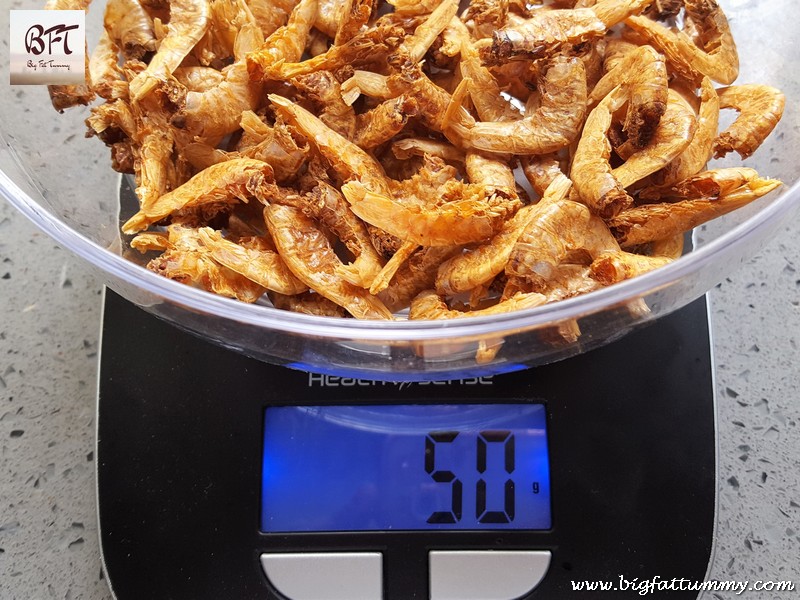 Step 2:     Later, take the oil in a frying pan and sauté the garlic on high heat for 30 seconds. Add the green chillies and sauté for another 30 seconds. Next add the onions and sauté on medium heat for 2 minutes.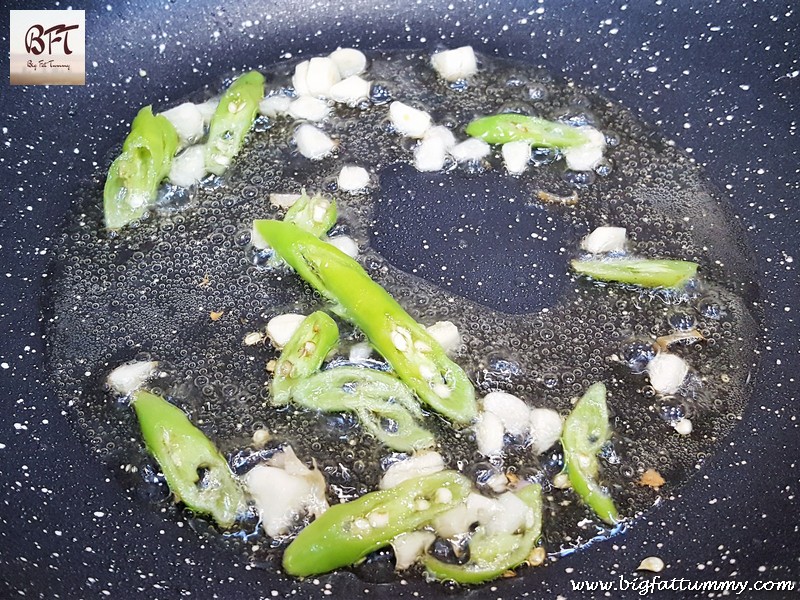 Step 3:     Lower the heat and add the turmeric powder and mix well. Drain the prawns and add. Cover and cook on low heat for 5 minutes.
Step 4:     Add the vinegar, sugar, salt and mix well. Cover and cook on low heat for another 5 minutes (sprinkle a little water if needed).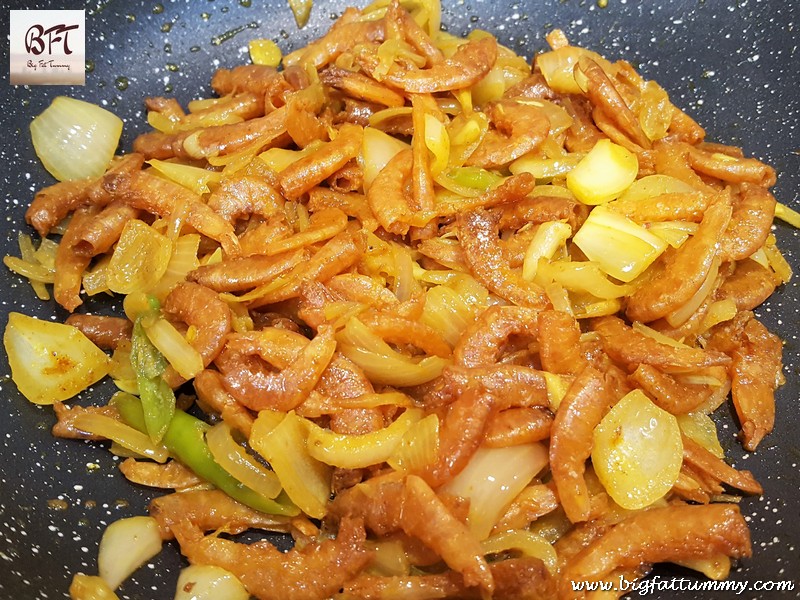 Step 5:     Finally add the garam masala powder and the kokam and mix. Cover and cook further for another 6 to 8 minutes. Switch off the heat and garnish with green corriander.