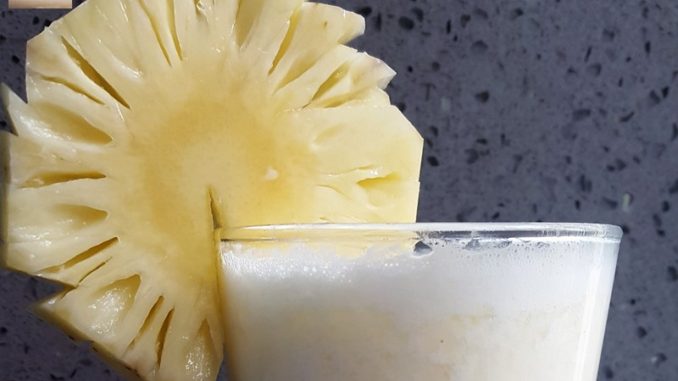 Virgin Pina Colada is a pineapple and coconut milk beverage served as a mocktail at parties. You can also make it otherwise as it is very simple to make and tastes splendid.
Serves: 2 Persons
Prep. Time: 10 Minutes
Ingredients:
[Standard Measure – 1 cup = 200 ml]
Pineapple (small pieces – chilled) – ½ cup
Coconut Milk (for fresh milk click here) – ¼ cup
Pineapple Juice (chilled) – ¾ cup
Vanilla Ice-Cream (molten) – 1 cup (200 ml)
Sugar – 1 tbsp. (optional)
Ice Cubes – 15 small
Step 1: Blend the pineapple pieces with sugar (if you need it), a little coconut milk and pineapple juice till the pineapple is pureed.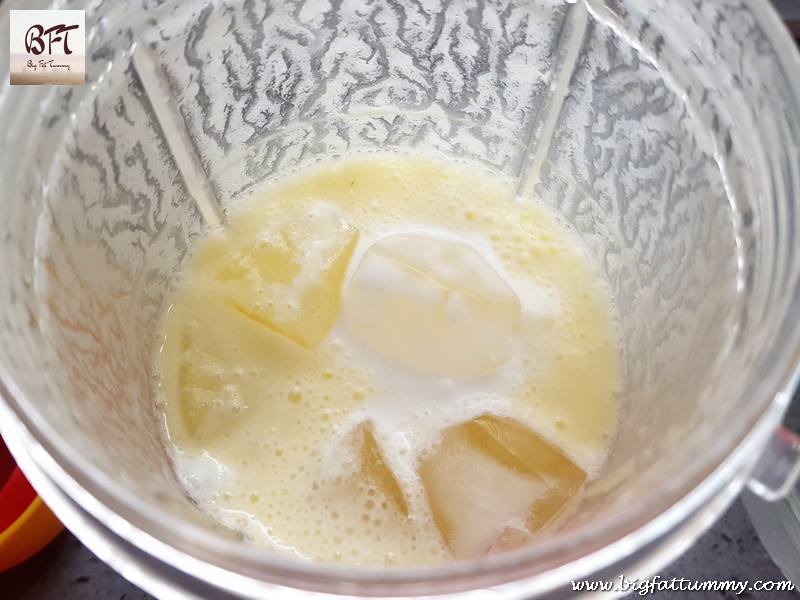 Step 2: Add the remaining coconut milk, the ice cubes and blend for 30 seconds. Finally add the ice cream and blend for another 30 seconds.
Step 3: Pour into glasses and garnish with a slice of pineapple and a decorative straw.