Inspired by a Malbari Omlette Curry that Keralites make (here), I decided to use the same premise and make an orange Goan curry with the omlette. The Omlette Kodi is another option to make egg curries beside the regular egg drop curry (here) or a boiled egg xacuti (here). Although not as easy as dousing an omlette with chicken xacuti curry (like the famous Goan street food – ros omlette), this one is milder and creamier.
Serves: 4 to 6 Persons
Prep. Time: 15 Mins.
Cooking Time: 25 to 30 Mins.
Ingredients:
[Standard Measure – 1 cup = 250 ml.]
For the Masala:

Coconut (grated) – 1 cup
Onion (chopped) – 1 small
Tomato (chopped) – 1 small
Garlic – 8 small cloves
Dry Red Chillies [Bedgi] – 6 to 8
Corriander Seeds – ½ tbsp.
Cumin Seeds – ½ tsp.
Fenugreek Seeds – a small pinch (optional)
Black Pepper Corns – 12 to 14
Turmeric Powder – ½ tsp.
Tamarind – 1 marble sized ball or to taste

Onion (finely chopped) – 1 small
Curry Leaves – a few
Green Corriander Leaves (chopped) – 2 tbsp. (optional)
Oil – 3 tsp.
Salt – 2 tsp. or to taste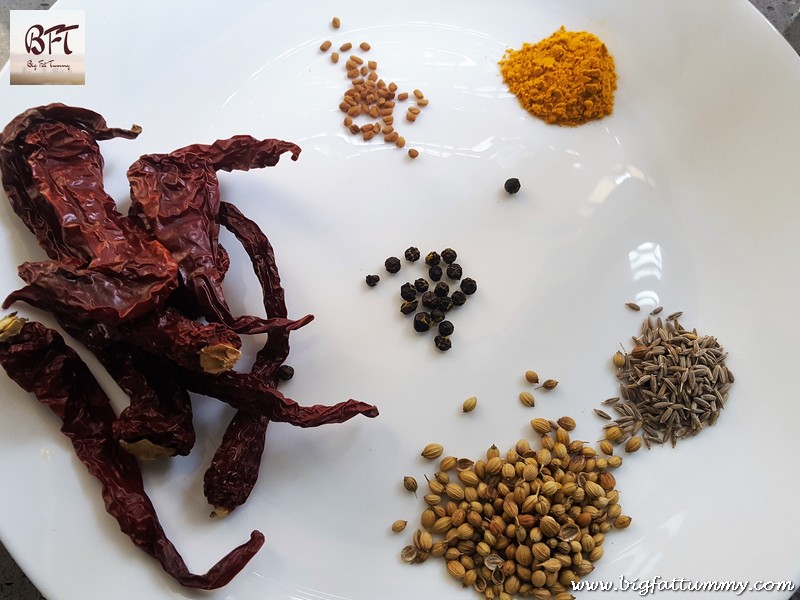 Step 1: Heat 1 tsp. oil in a frying pan and roast the red chillies on low heat till fragrant. Be careful not to burn them. Transfer to a plate and add the corriander seeds to the same pan and roast on low heat for 30 seconds. Then add the peppercorns, cumin, fenugreek and continue roasting on low heat for a minute till fragrant. Transfer to a plate and cool. (see note below)
Step 2: Grind the roasted spices with the remaining ingredients for the masala to a fine smooth paste and keep aside.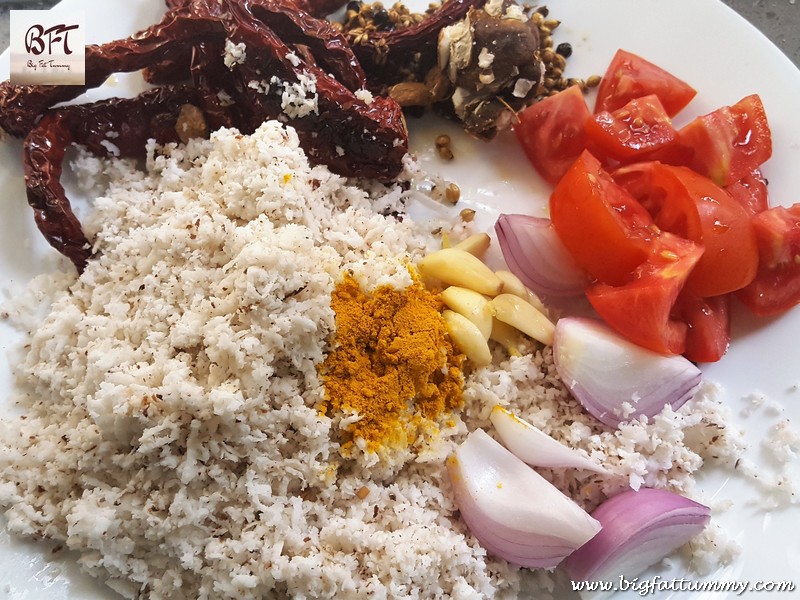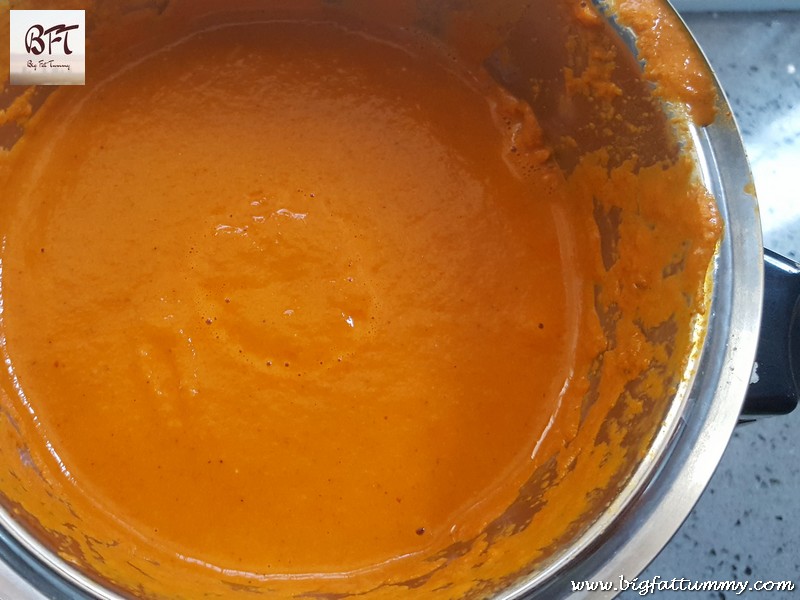 Step 3: Continue with the same pan and add another 2 tsp. of oil to it. Add the curry leaves when the oil is hot and as soon as they splutter, add the finely chopped onion and saute till light golden.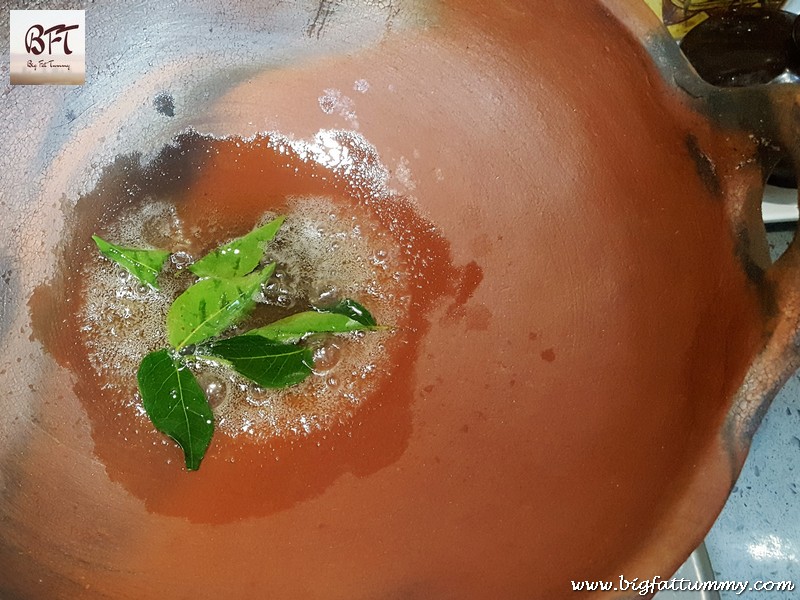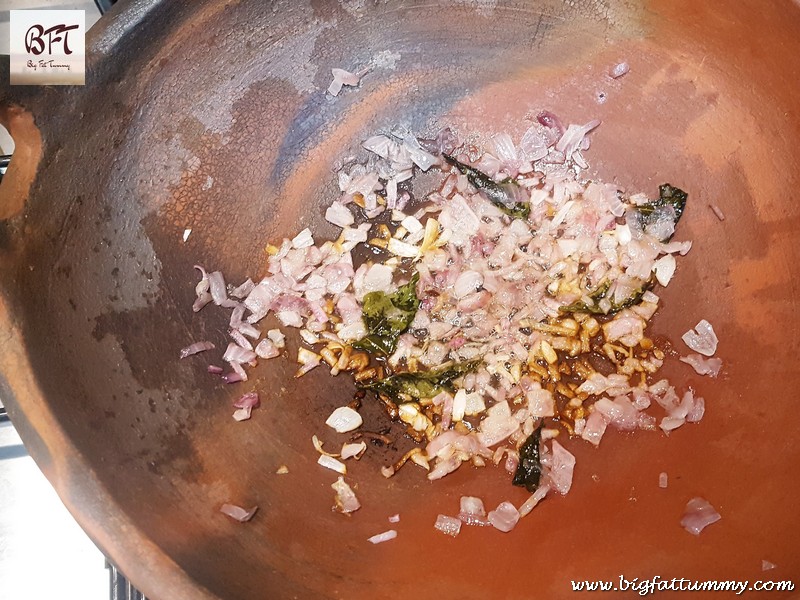 Step 4: Add the ground masala paste and 2 cups hot water or more (depending on the consistency of the curry you want) and salt. Bring it to a boil and simmer for 10 to 12 minutes.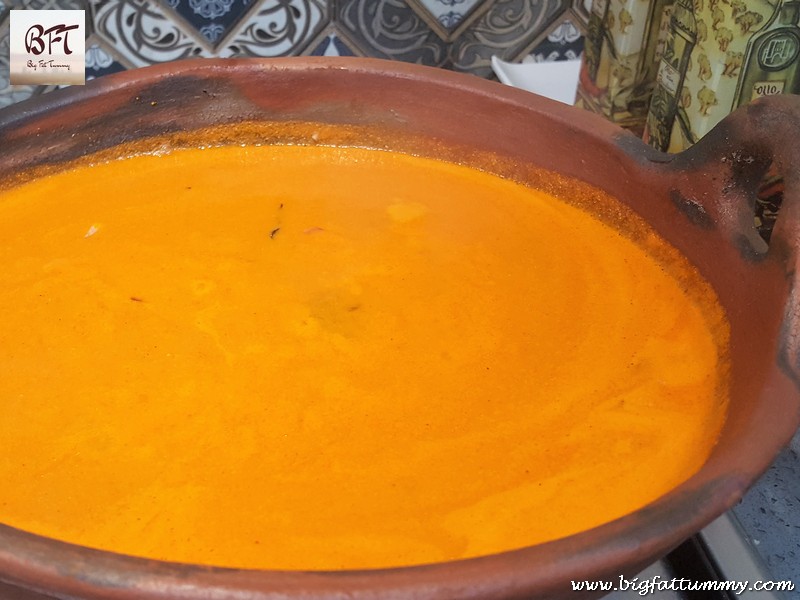 For the Omlette:
Eggs – 6
Onions (finely chopped) – 2 medium
Green Chillies (finely chopped) – 1 (optional)
Green Corriander – 2 tbsp.
Oil – 2 tsp.
Salt – ½ tsp. or to taste
Step 4: While the curry is simmering, break each egg in a small bowl (to check if good) and then transfer to a bigger bowl and add all the ingredients for the omlette to that bowl, except the oil, into the bowl. Whisk the eggs well.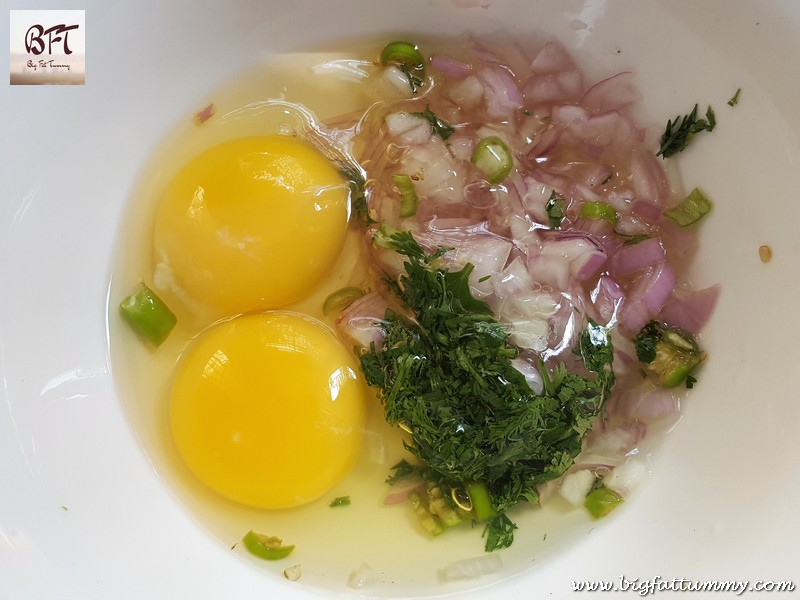 Step 5: Heat 1 tsp. oil in a frying pan fry half of the omlette mixture. Do the same for the second half (make two omlettes). Cut the omlette into pieces and keep aside.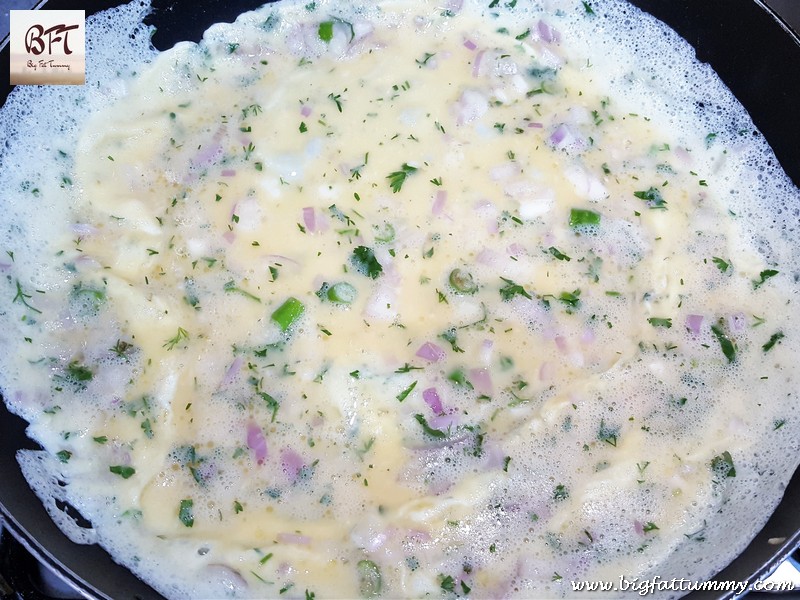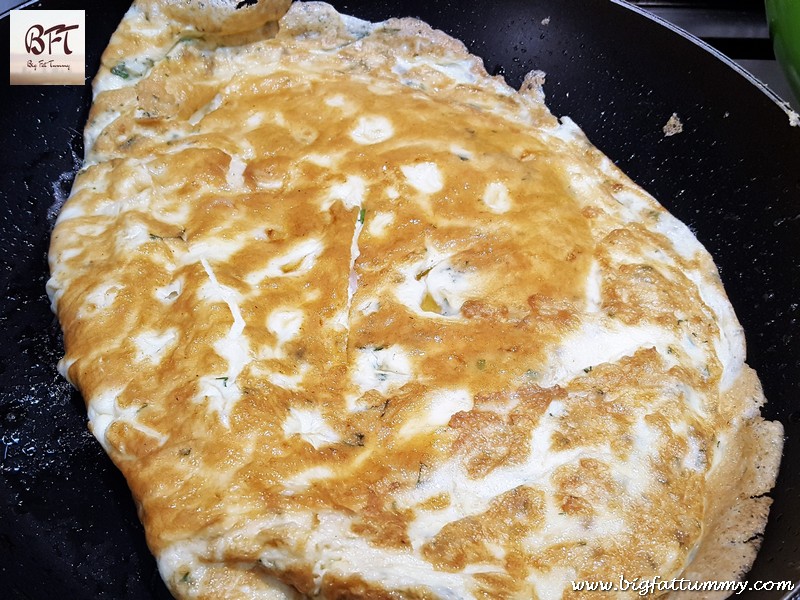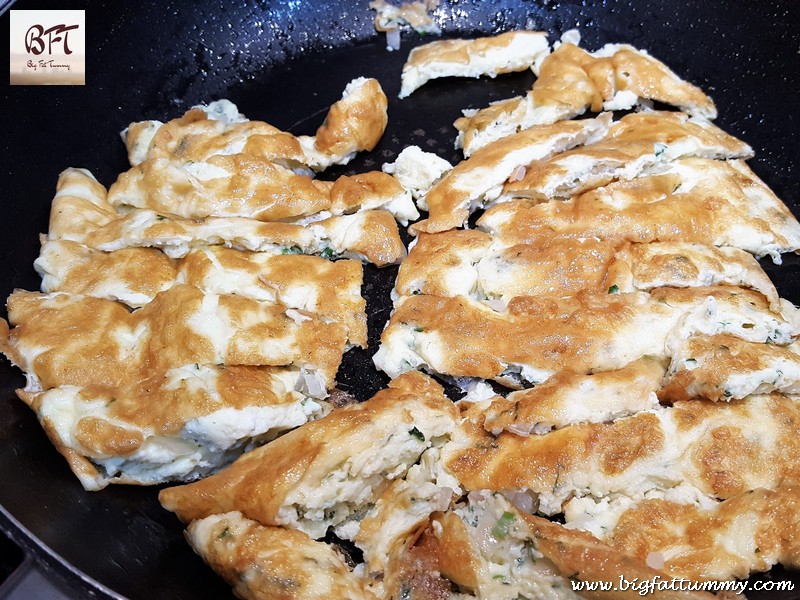 Step 6: When your curry is done simmering, add the omlette to the curry, garnish with green corriander and switch off the heat. Keep covered for 5 minutes before serving.
Note:
You could skip the roasting of the spices, but I strongly recommend it.
Don't dry out the omlette completely (when frying). Keep it moist