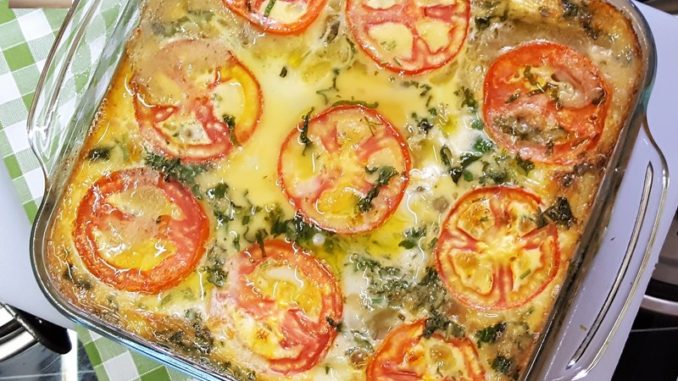 Dabba Gosht is a delicious Eid preparation which is popular all across the Indian subcontinent. There are various variations of this dish all over the world. It is like a stew or pasta, which can be served as an appetizer or as the main course itself. This moreish preparation of mutton is always a hit with my guests.
Serves: 4 persons
Prep. Time: 20 Mins.
Cooking Time: 1st Part – 20 Min. (active) + 20 Min. (passive) 2nd Part – 20 Min. (active) + Baking – 20 Min. (passive)
Ingredients (1st Part):
Boneless Mutton (cut into small cubes) – 600 gms.
Curd (beaten) – ¾ cup
Nutmeg – ¼ pc.
Whole Garam Masala:

Bay Leaf – 1
Black Peppercorn (coarsely crushed) – 12
Mace – ½ pc.
Black Cardamom (moti elaichi) – 1
Green Cardamom – 4
Cinnamon – 1 inch
Cloves – 4 to 5

Garlic (finely chopped) – 1 ½ tbsp.
Ginger (finely chopped) – 1 inch
Green Chillies (light green – slit into half) – 6
Hot Water – 600 ml.
Oil – 1 tbsp.
Salt – 1 tsp. or to taste
Step 1: Heat oil in a pressure cooker, and sauté all the whole garam masala, garlic, ginger and green chillies till aromatic on medium heat.
Step 2: Add the meat, sauté for 3 to 4 minutes. Then add the curds and cook uncovered on low heat for 5 to 6 minutes.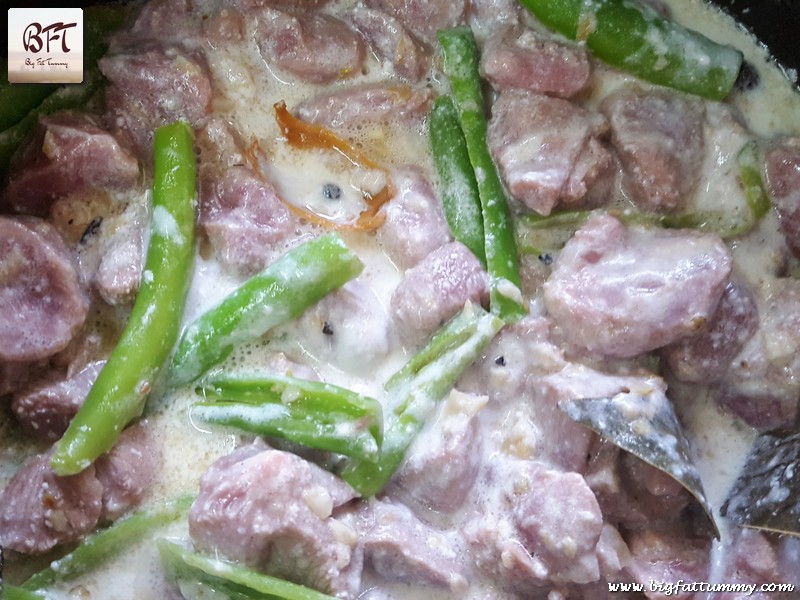 Step 3: Add the hot water, salt and close the lid. Keep on high heat till one whistle. After the 1st whistle cook the meat on low heat for another 15 or 30 minutes, depending on the quality of meat (See tips below). Switch off the heat. Do not open the lid. Let the pressure release on its own.
Step 4: Strain and separate the stock and meat. Reserve the stock. Remove the whole spices from the meat.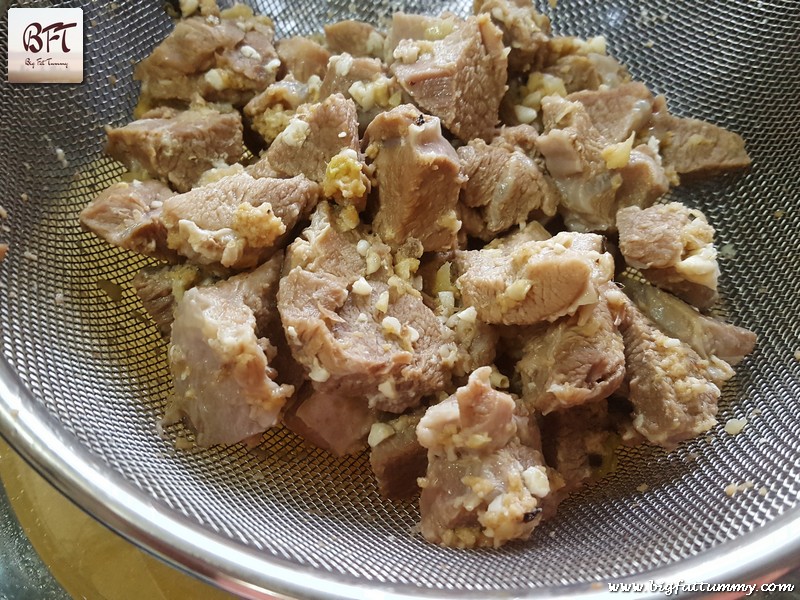 Ingredients (2nd Part):
Refined Flour – 4 ½ tbsp.
Macaroni (boiled) – ½ to ¾ cup
Black/White Pepper Powder – 1 tsp.
Corriander (finely chopped) – 1 tbsp.
Tomato (thinly sliced) – 1
Eggs (beaten and seasoned with salt) – 3
Ghee – 4 tbsp.
Salt – if needed
Step 1: Heat ghee in a pan and add the refined flour and cook stirring continuously for 3 to 4 minutes on medium heat. Add the stock (warm) and stir nicely to get a smooth sauce.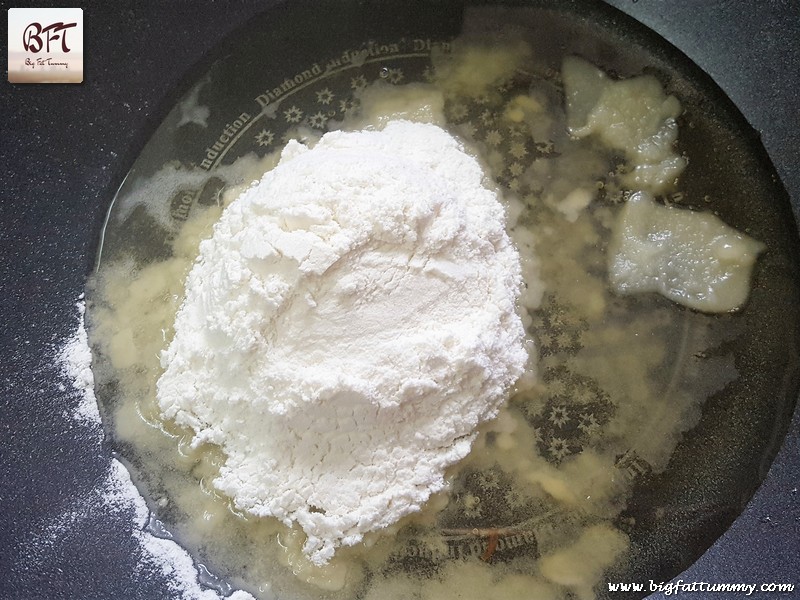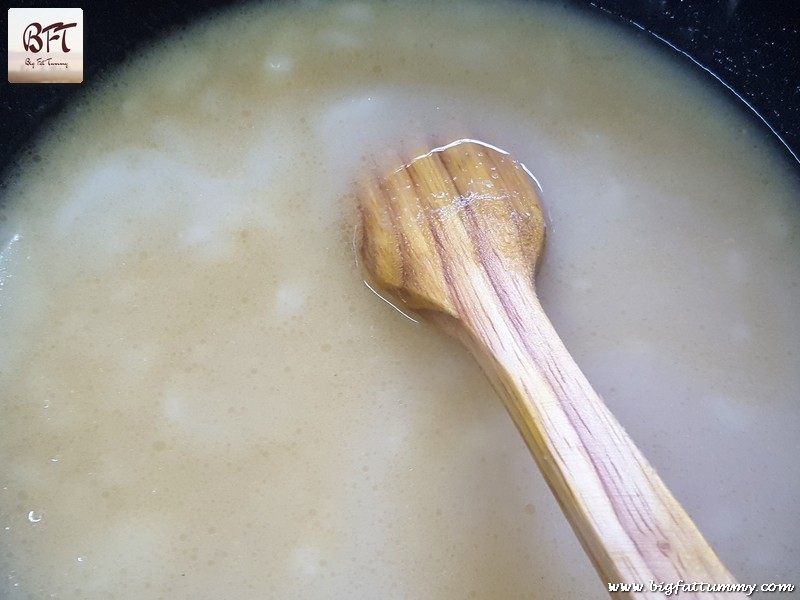 Step 2: Add the cooked meat, white pepper powder, macaroni and cook till the mixture is thick. Check for salt and season if required. Add the corriander, shut off the heat and leave covered.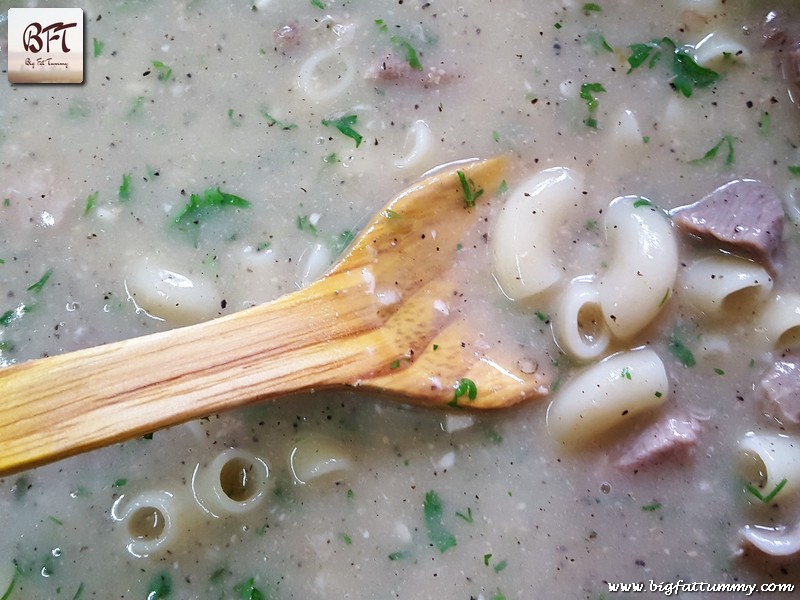 Step 3: Set your oven to pre-heat to 180°c. Meanwhile, spread the meat mixture evenly, in an ovenproof dish. Pour the beaten eggs over this mixture and spread evenly. Arrange the tomato slices over it and sprinkle some corriander leaves.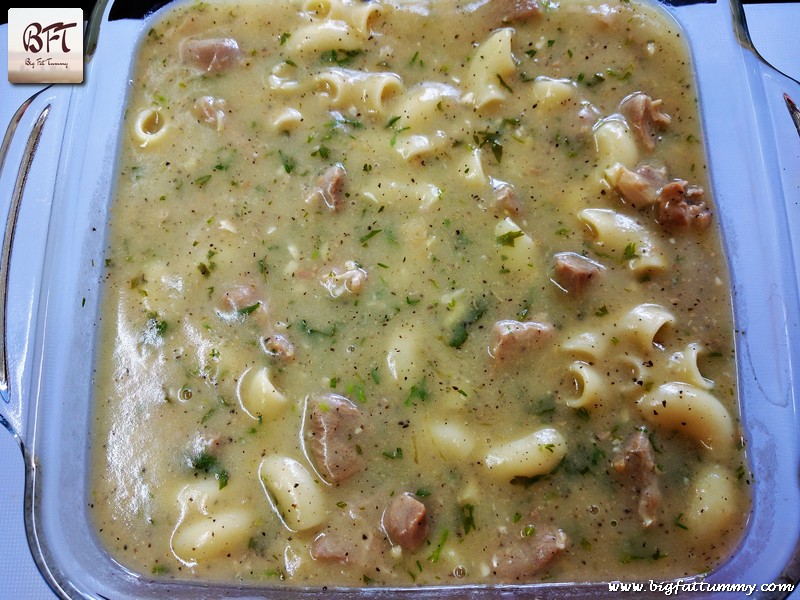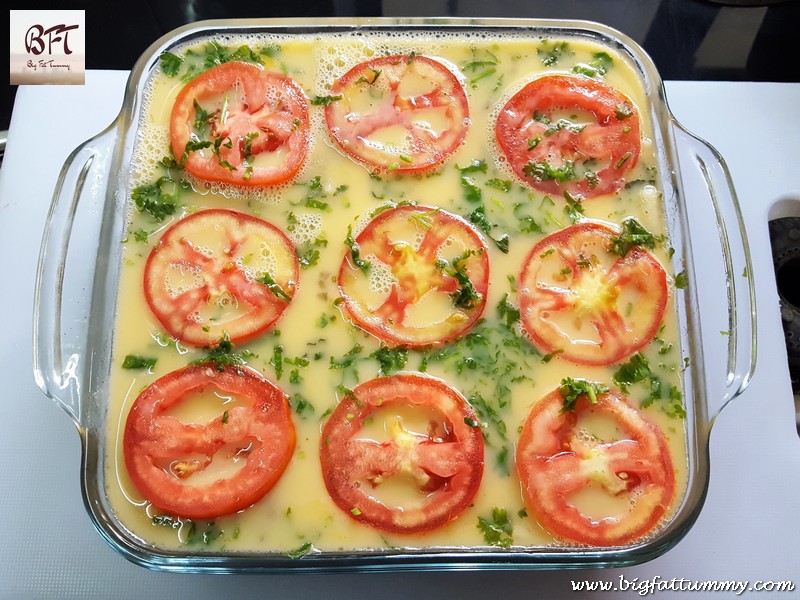 Step 4: Bake at 180°c for 15 minutes or until the eggs are cooked.
Serve warm with bread.
Tips:
Use the raan (the legs) for this preparation. The meat of the fore legs is tender and will cook faster, whereas the hind legs have less bone. The meat that has a whitish colour is more tender then the deep red coloured meat.