This egg tawa fry recipe makes boiled eggs yummier. You can serve the egg tawa fry as a side dish with rice, or serve it with chapatis or you can even stuff it between sliced bread or pao (toasted or otherwise) to make a tasty sandwich. And best of all it is quick and easy to make.
Serves: 2 to 4 Persons
Prep. Time: 15 Mins.
Cooking Time: 6 Mins.
Ingredients:
Eggs (hard boiled, peeled & quartered) – 4
Onions (finely chopped) – 2 ½ + ½ medium
Tomato (finely chopped) – ½ medium
Green Chillies (finely chopped) – 1 to 2
Green Corriander (finely chopped) – 2 tbsp.
Cumin Powder – ¼ tsp.
Corriander Seed Powder – ¼ tsp.
Red Chilli Powder – ½ tsp.
Garam Masala Powder – ½ tsp.
Black Pepper Powder – a pinch
Chaat Masala – ¼ tsp.
Oil – 1 tbsp.
Butter – 1 tbsp.
Salt – ½ tsp. or to taste
Step 1:     Heat an iron tawa / skillet. When hot add the oil and butter. Add 2 ½ of the chopped onions and 1 tbsp. green corriander and sauté on medium heat till the onion is translucent.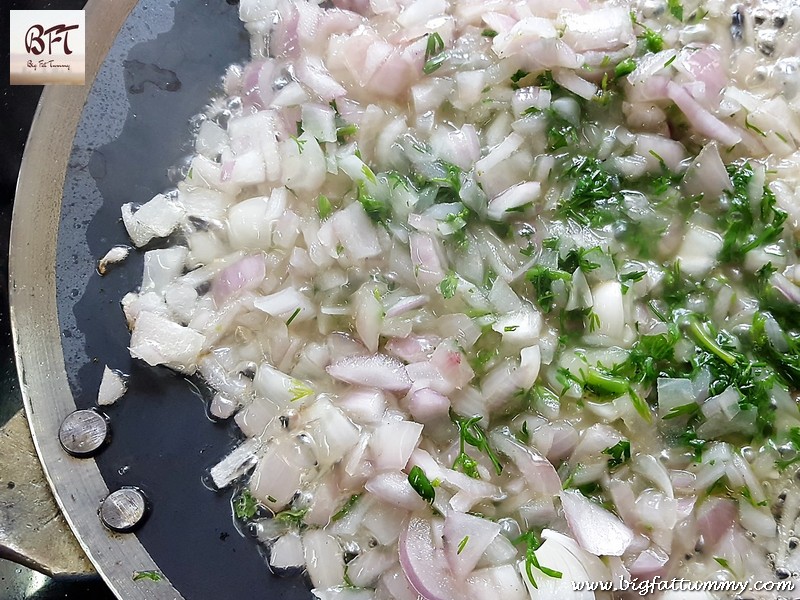 Step 2:     Add the powdered masalas except the pepper powder and chaat masala. Sauté for a few seconds. Add the chopped tomatoes and sauté for a minute on low heat. Next add the ½ chopped onion (this is for the crunch) and sauté for a few seconds.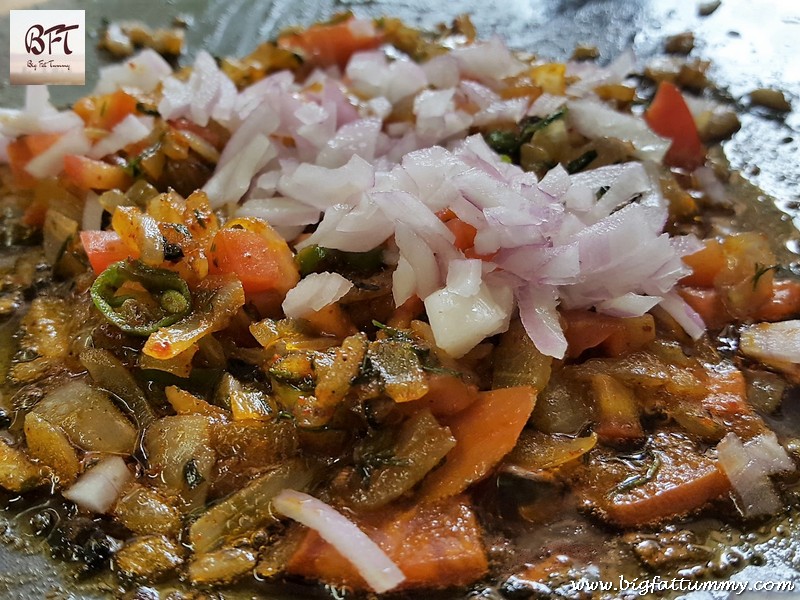 Step 3:     Now add the quartered boiled eggs and coat with the fried mixture (don't move the eggs around too much, instead spoon the mixture over the eggs – so that the white and yolk is not separated)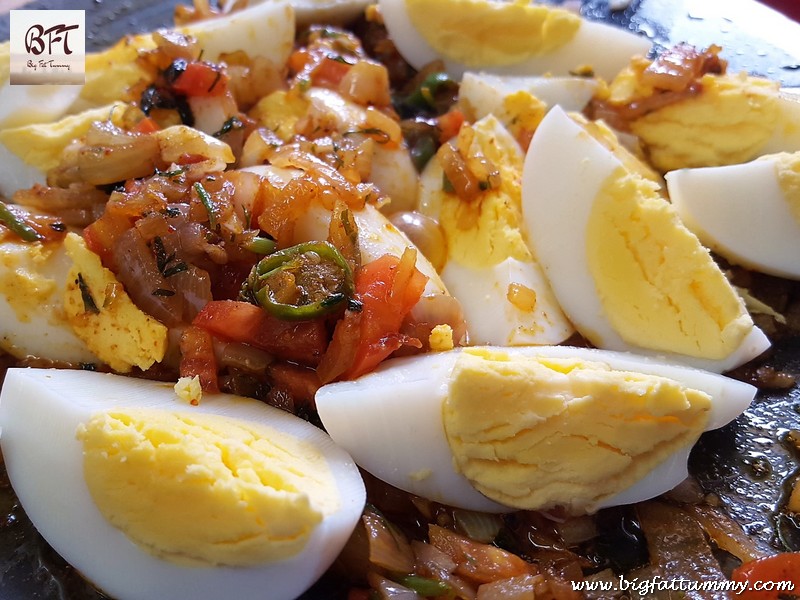 Step 4:     Sprinkle the black pepper powder and the chaat masala and switch off the heat. Garnish with green corriander.