In this recipe for the Lady Fish Jeerem Meerem, I've used homemade jeerem meerem powder (using powdered spices) to make a peppery tangy curry. The curry compliments the bland taste of the ladyfish and goes well with rice.
Serves: A Family of Four
Prep. Time: 20 Mins.
Cooking Time: 18 to 20 Mins.
Ingredients:
Lady Fish (small, cleaned) – 10 to 12
Onion (finely chopped) – 1 medium
Tomato (finely chopped) – 1 medium
Garlic – 8 small cloves
Tamarind (soaked in 400 ml hot water) – 1 big lime sized ball
Green Chillies (deseeded & slit) – 2
Jeerem Meerem Powder (click here) – 1 to 1 ½ tbsp.
Oil – 1 ½ tbsp.
Salt – 1 tsp. or to taste
Step 1: Apply ½ tsp. salt to the cleaned fish and leave aside for 20 minutes. Pound the garlic with a mortar and pestle just to crush them (you can use the garlic with skin too) and leave aside.
Step 2: Heat the oil in a vessel and add the onions and sauté on medium heat till soft.
Step 3: Next add the crushed garlic and sauté for a few seconds. Add the tomatoes and fry for a minute. Switch to low heat and add 3 tbsp. hot water. Cover and cook for 2 to 3 minutes (till the tomatoes turn mushy). Stir in between.
Step 4: Take off the lid and add the jeerem meerem powder, 2 tbsp. hot water and sauté for 30 seconds. Pulp and strain the tamarind water into the vessel. Add ½ tsp. salt and taste for seasoning. Add salt if required.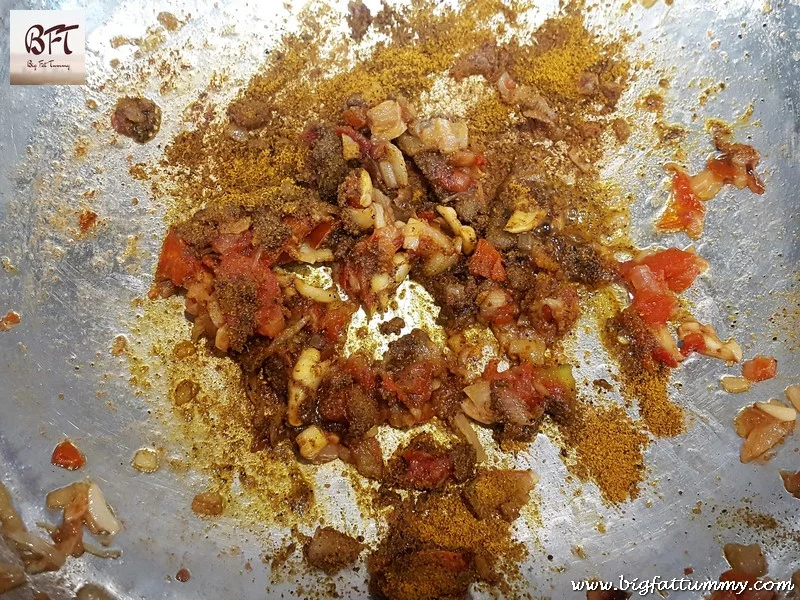 Step 5: Finally put in the lady fish and the green chillies and cook uncovered on medium heat for 3 to 4 minutes. Once the curry starts boiling, swirl it once or twice in between (do not use a spoon). Serve with hot rice.