Red Kidney Beans are used in cuisines all over the world. Punjabi Rajma Curry is a medium thick gravy preparation which is popular in many parts of North India and Nepal. Served with hot steaming rice, the beans are rich in soluble and insoluble fiber. The gravy is mild and will suit those who can't bear the heat of spices.
Serves: A Family of Four
Prep. Time: 10 Mins + Overnight Soaking
Cooking Time: 60 Mins.
Ingredients:
[Standard Measure – 1 cup = 200 ml.]
Rajma – ½ cup
Onion (finely chopped) – 1 medium
Tomatoes (pureed) (click here) – 2 medium
Green Chillies (finely chopped) – 2 to 3
Ginger (finely chopped) – 1 tsp.
Green Corriander leaves (finely chopped – 2 to 3 tbsp.
Pepper Powder – ¼ tsp.
Red Chilly Powder – ½ tsp.
Chana Masala / Garam Masala Powder – ¼ tsp.
Chat Masala – 1 tsp.
Cumin Seeds – ½ tsp.
Ghee / Oil – 1 ½ tbsp.
Salt – 1 tsp. or to taste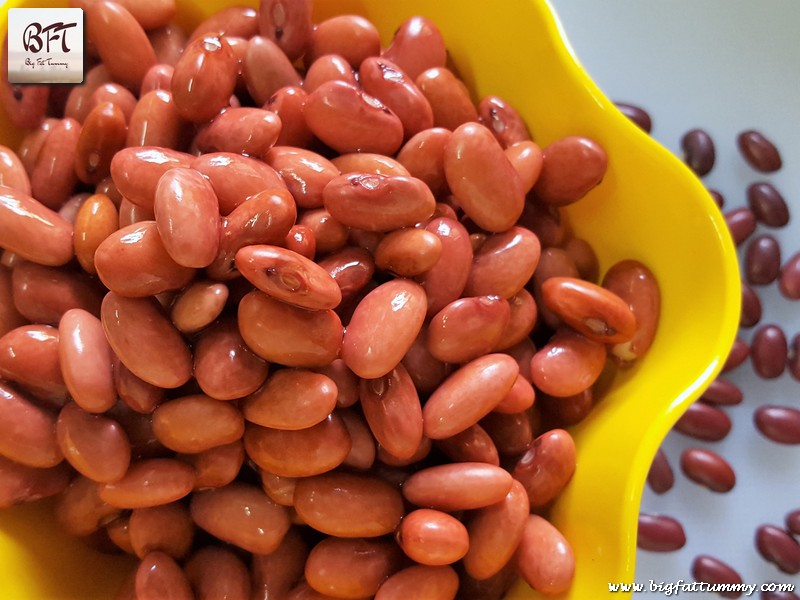 Step 1:     Soak the rajma overnight. The next day, drain and pressure cook the rajma with 1 ½ cups of water and the salt for 4 to 5 whistles till the rajma is cooked but not mushy.
Step 2:     Heat the ghee / oil in a pan and add the jeera. When it splutters, add the ginger, green chillies, onion and sauté on low heat till the onion is a light golden.
Step 3:     Add the pureed tomatoes along with the powdered masalas and sauté till the mixture reduces and oil starts oozing out.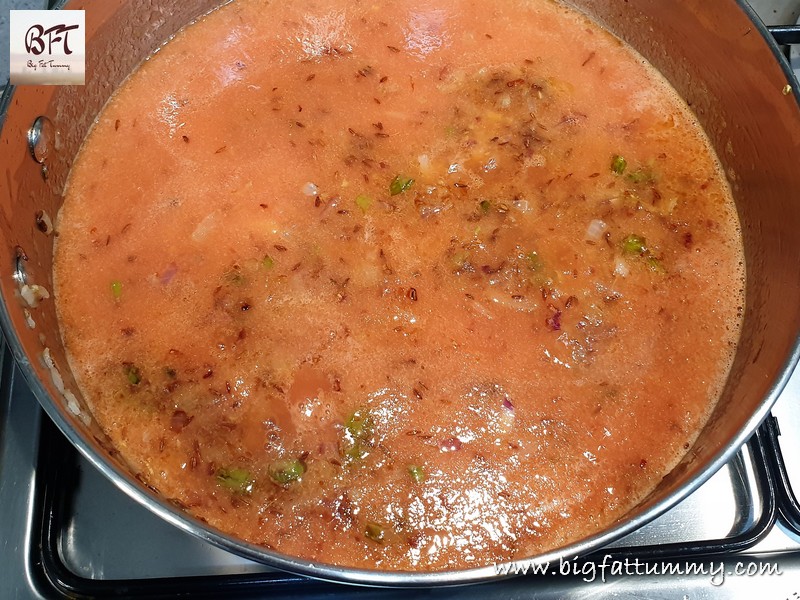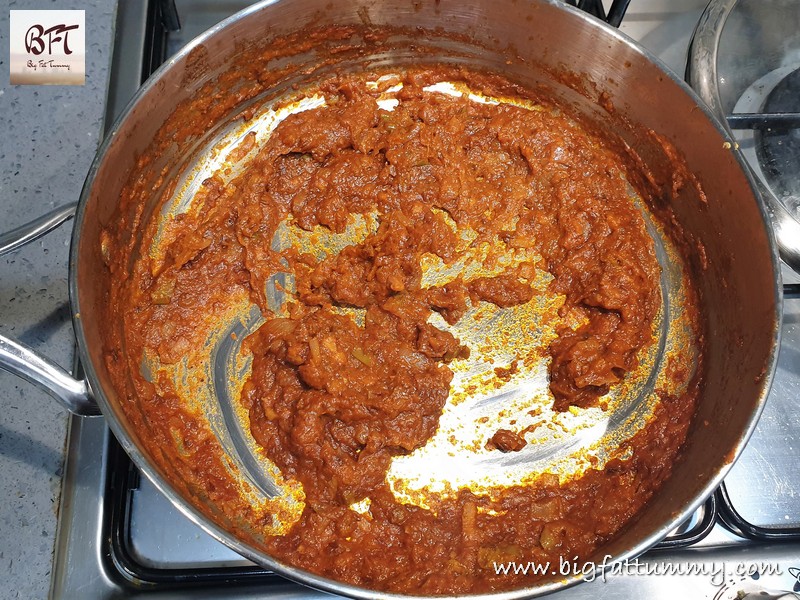 Step 4:     Now add the cooked rajma along with the water it was in. Adjust the consistency of the gravy using another ½ to 1 cup of warm water according to your liking. Check for salt and add if needed. Simmer on low heat, covered partially, for 25 to 30 mins till all flavours are well blended. Finally add the Chat Masala and give a quick mix. Serve with steamed basmati rice and sliced onions.