Cashew Feni is local Goan liquor. It is made using traditional methods from the cashew apple and hence considered organic. It has a fruity flavor and smell but a sharp after taste. A shot of cashew feni had neat is considered very good for cough or cold. But if you can't handle the smell or the sharpness, you can make merry with this Cashew Feni Punch because you won't notice anything whilst you gulp it down. Enjoy it with munchies like boiled Goan sausages or salted cashew nuts.
Serves: 2 Persons
Prep. Time: 5 Mins.
Ingredients:
Pure Cashew Feni – 60 ml.
Fizzy Lemonade (chilled) – 180 ml.
Ginger (grated) – 1 inch
Ice Cubes – 8
Step 1: Add the feni to a tall glass and squeeze the ginger juice using a strainer.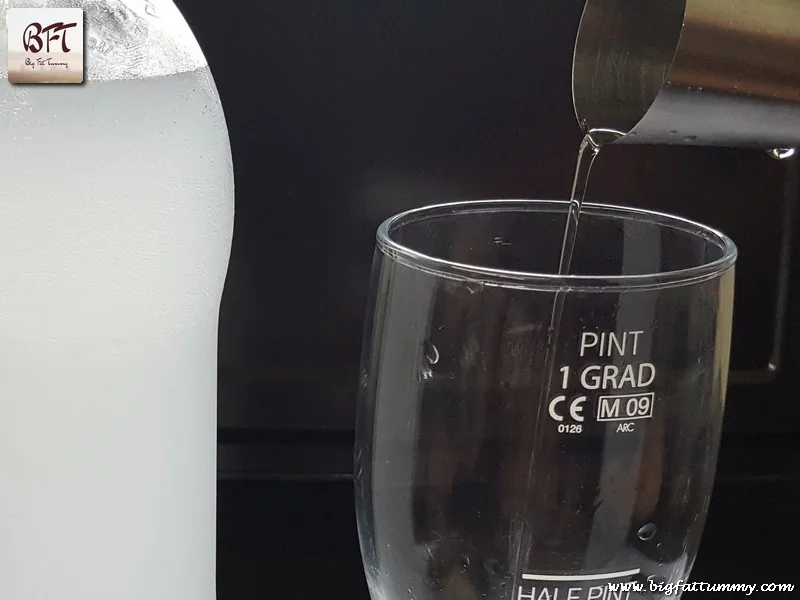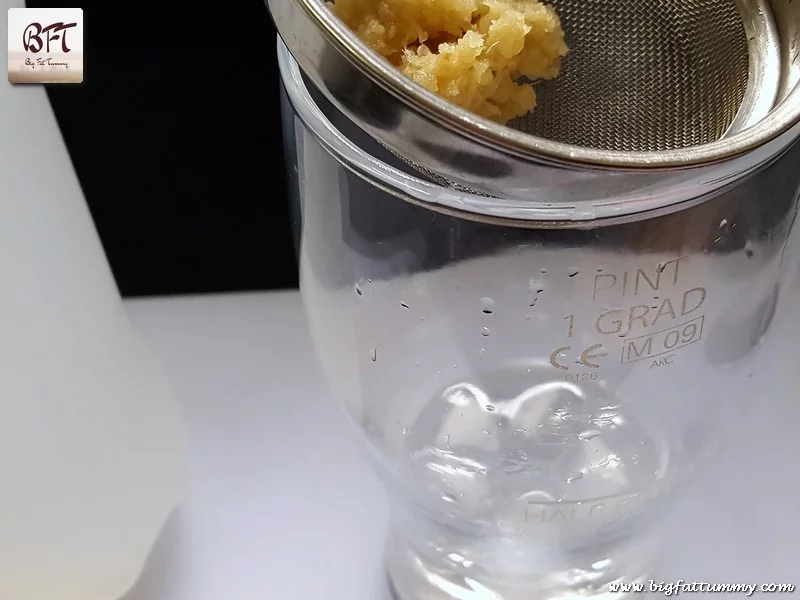 Step 2: Drop in the ice cubes. Pour the lemonade into the glass from a height in short bursts (to ensure it mixes well and also so that it doesn't overflow)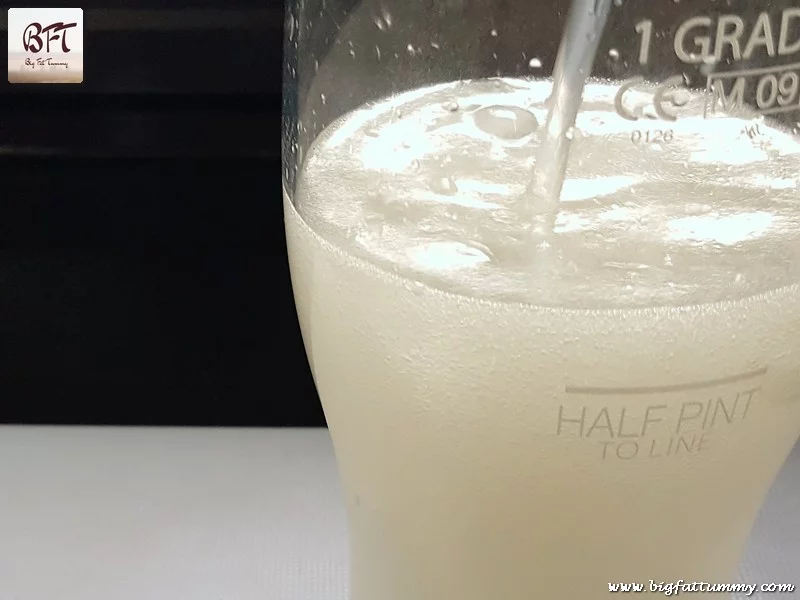 Divide into two portions and enjoy.