This is a subtle combination of prawn and ridge gourd. The flavours of the core ingredients are the heroes. This dish uses very less oil and all the ingredients are cooked in their own juices, thus retaining their flavours. Cook the ridge gourd prawns yourself and decide.
Serves : 2 persons
Prep. Time : 10 Mins.
Cooking Time : 12 to 15 Mins. (active)
Ingredients:
Ridge Gourd (cleaned and chopped) – 3 small (Approx. 400 gms. – uncut)
Prawns (cleaned, deveined and rubbed with salt) – ¼ cup (cleaned)
Onion (sliced) – 1 medium
Green Chillies (deseeded and slit) – 2
Freshly Grated Coconut – 2 tbsp.
A pinch of sugar
Oil – 1 tsp.
Salt – ½ tsp. or to taste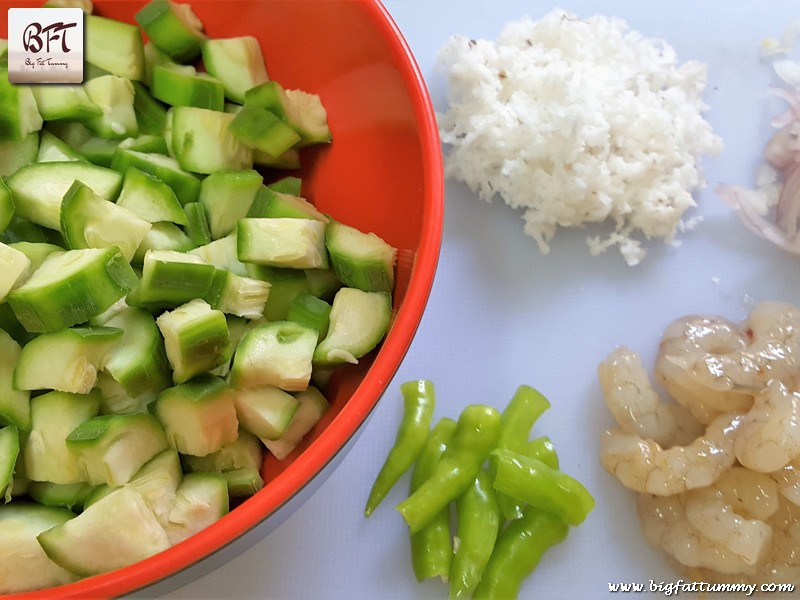 Step 1: Add the vegetable and the onion to a pan and drizzle the oil on it. Season with salt. Cover and cook on low heat for 10 minutes or till ¾ done. No need to add water.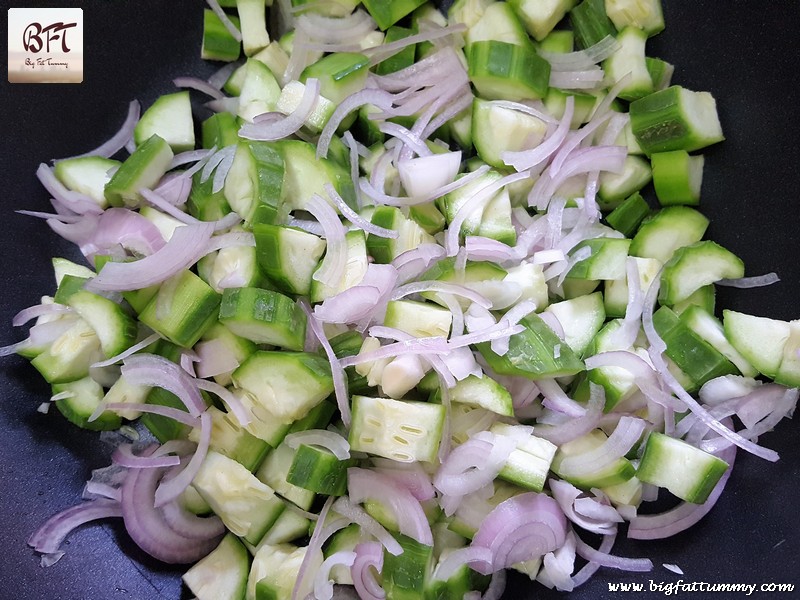 Step 2: Sprinkle the coconut and sugar and place the prawns on the top. Cook covered for 3 minutes. (The intent is just to steam the prawns)
We're done. Ready to serve !