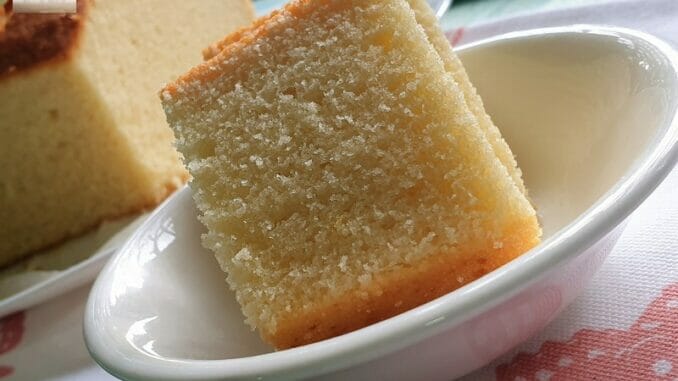 Hot Milk Cake is an old-fashioned butter sponge cake of American origin. It is soft but has a dense vanilla crumb. Hot milk and butter give the Hot Milk Cake a texture similar to a pound cake. This cake can be served over tea and can also be used to make the popular dessert trifle. You could also top it with a frosting of your choice. As with any cake, you need to be precise with the measurement and hence use standard measuring cups and spoons. This cake has a short shelf life and a longer baking time but it's simply delicious.
Yield: Approx. 1 Kg.
Prep. Time: 20 Mins
Baking Time: 55 to 60 Mins
Ingredients:
[ Standard Measures : 1 cup = 250 ml , 1 tbsp. = 15 ml , 1 tsp. = 5 ml ]
Maida [APF] – 2 cups
Castor Sugar – 1 cup
Eggs (at room temp.) – 4
Full Cream Miilk – 1 cup
Butter (salted) – 125 gms
Baking Powder – 3 tsp. / 1 tbsp.
Vanilla Essence – 1 tsp.
Step 1:      Heat the milk and butter in a vessel till the butter melts – but do not boil. Keep aside.
Step 2: Set your oven to pre-heat at 180° c for 15 minutes. Grease the sides of an 8 inch round baking tin and line the base with butter / parchment paper and keep aside.
Step 3:     Whisk the eggs and sugar until light and fluffy using an electric beater.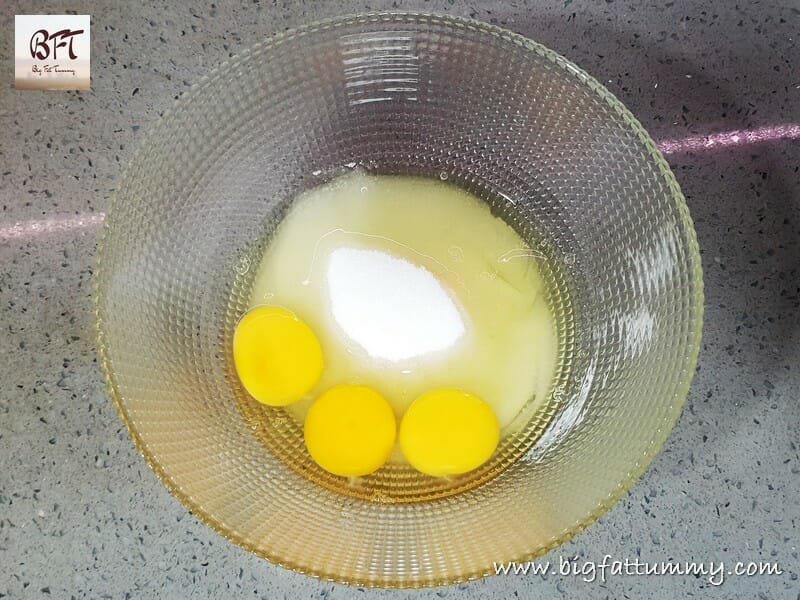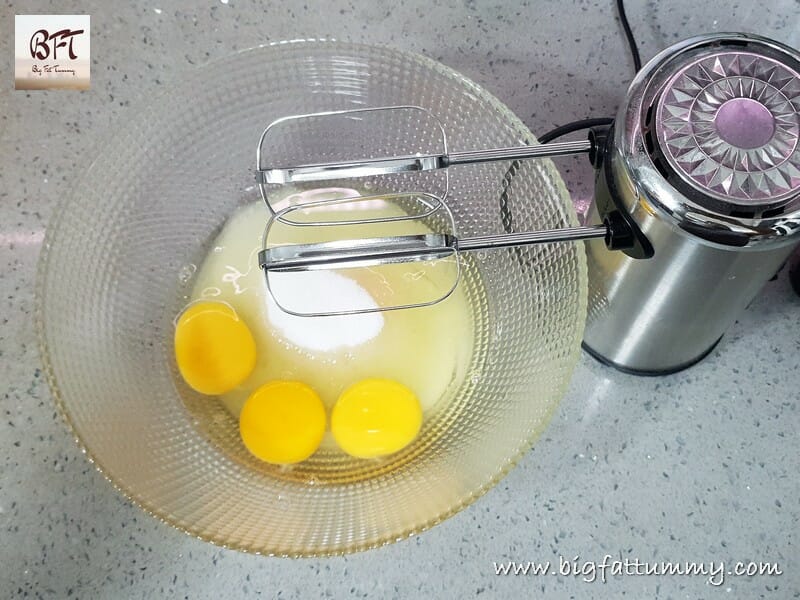 Step 4:      Sift the maida and baking powder. Then fold it into the egg-sugar mixture using a silicon / rubber spatula using the cut and fold method.
Step 5:     Add the essence to the hot milk-butter mixture. Then stir this into the batter using the spatula. Finally blend for a few seconds using the electric beater till smooth (don't overbeat). The batter will be of a pouring consistency.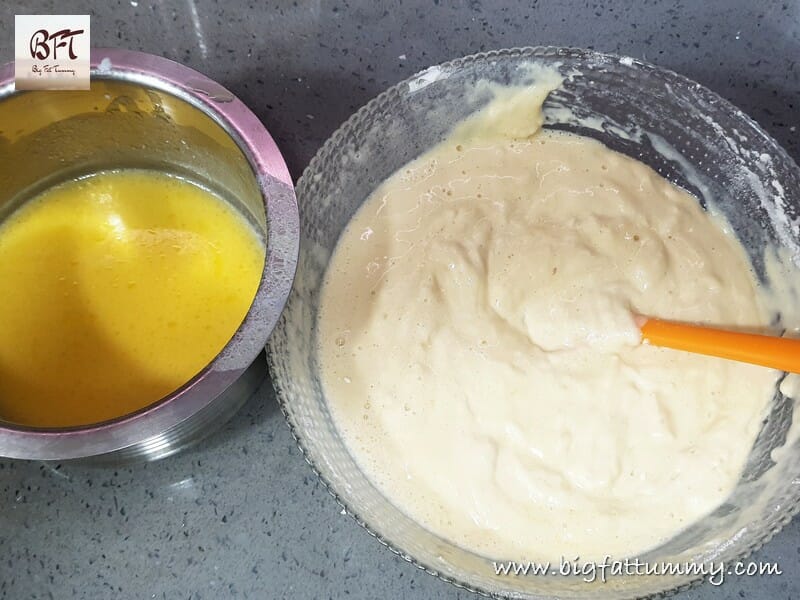 Step 6:     Pour the batter into the baking tin and tap lightly 2 times. Then bake in the pre-heated oven at 180° c for 55 to 60 mins till a skewer inserted comes out clean.
Step 7:     Remove the cake from the oven and let it cool for about 20 minutes. Then run a blunt knife along the edge and unmould. Cool and store in an airtight container.