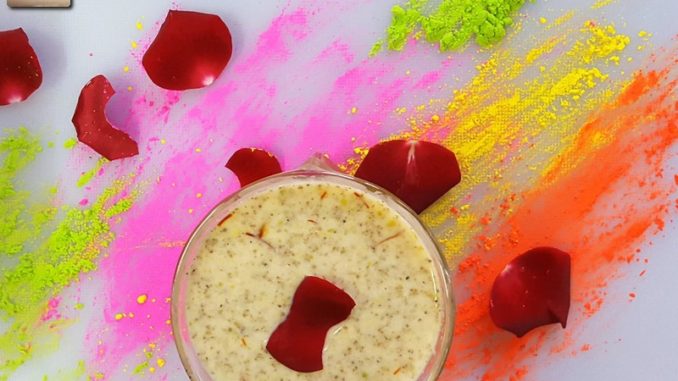 Thandai is traditionally served at the festival of Holi. It is a refreshing health drink to be consumed chilled. It helps in keeping our body cool in the summers. The concentrate to make this drink is available in the marketplace but most of the time it is a bit too harsh to drink because of the ample use of spices. The Thandai recipe that you find here is milder and tastier and also as it is prepared fresh – definitely healthier and without preservatives.
Serves: 6 Persons
Prep. Time: 15 Mins. + soaking of nuts
Cooking Time: 8 to 10 Mins.
Ingredients for the Thandai Concentrate:
Almonds – 20 nuts
Pistachios – 20 nuts
Sugar – 1 ½ cups (300 gms.)
Water – 150 ml.
Black Pepper Corns – 1 tsp.
Melon Seeds – 2 tbsp.
Fennel Seeds – 2 tbsp.
Poppy Seeds – 2 tbsp.
Other Ingredients:
Chilled Milk – 1200 ml.
Saffron (soaked in 2 tbsp. hot milk) – 2 to 3 pinches (optional)
Nutmeg (grated) – ½ tsp.
Step 1: Soak the almonds and pistachios in some warm water for 1 to 2 hours and then peel and discard the skin. Grind the nuts coarsely using 1 to 2 tbsp. water. Keep aside.
Step 2: Dry roast the pepper, melon, fennel and poppy seeds in a pan, on low heat, till the poppy seeds change colour and some of the melon seeds start popping. Transfer to a flat plate and allow to cool.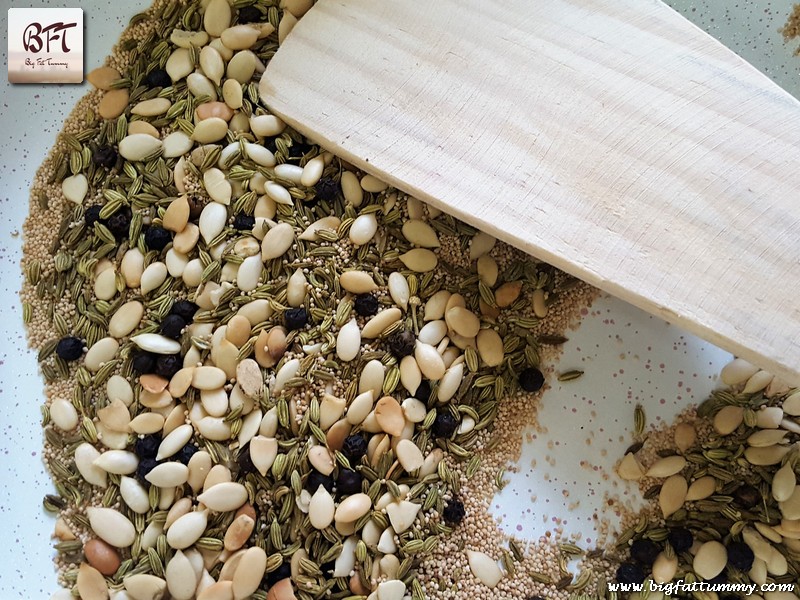 Step 3: When the spices have cooled, grind them to make a fine powder. Keep aside.
Step 4: In a non-stick pan add the water and sugar and place on medium heat. Keep stirring till the sugar melts and the syrup comes to a boil. Immediately bring the heat to low and add the ground spice powder and mix Next add the ground almond-pista and mix well for 2 to 3 minutes. Take off the heat and allow to cool completely.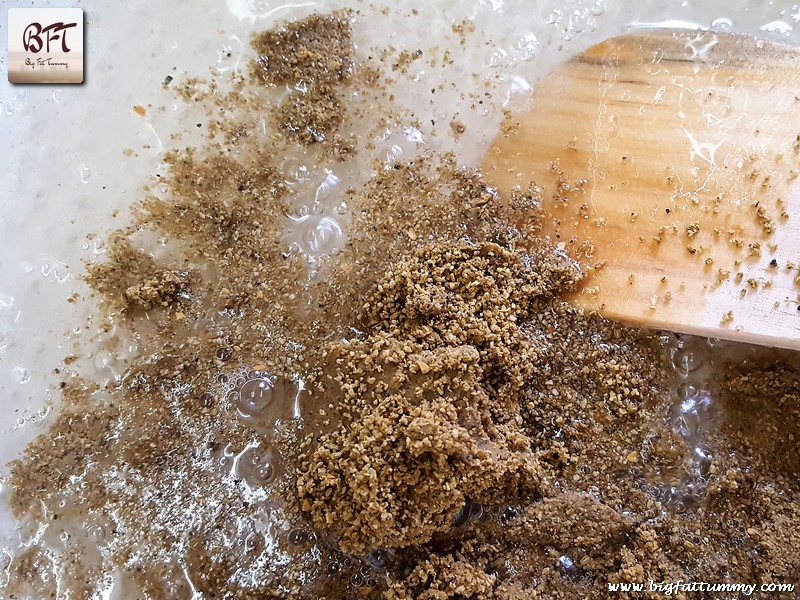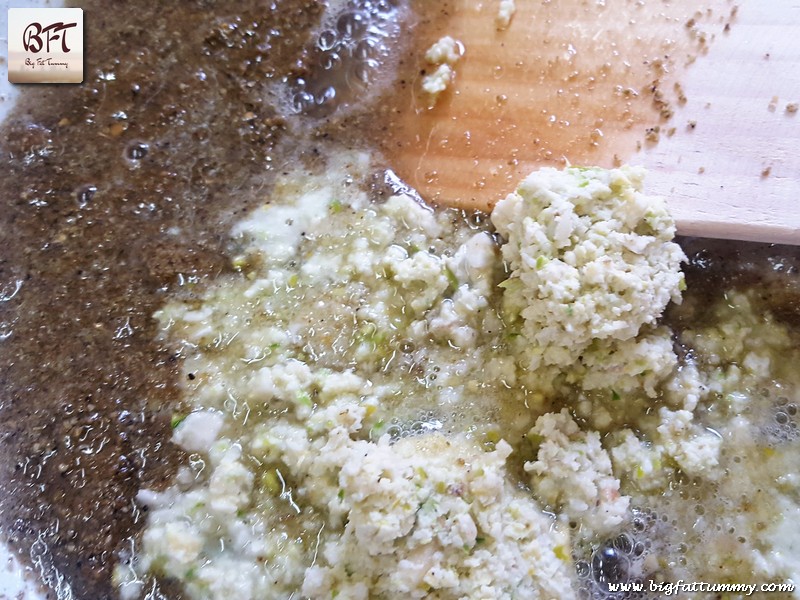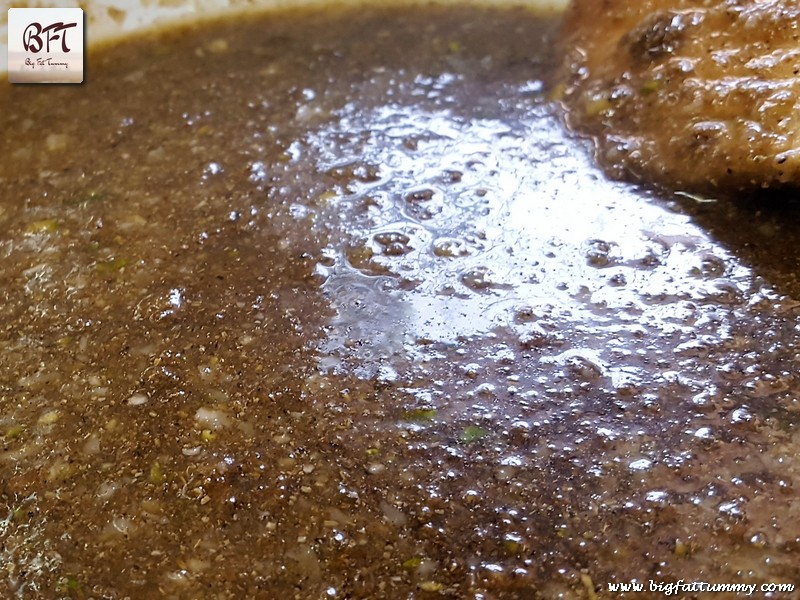 Step 5: Take the chilled milk and add the saffron milk to it. Also add the nutmeg and mix well. Add thandai concentrate to the milk and mix well. You can serve immediately with or without ice cubes or chill it further in the refrigerator for 2 to 3 hours.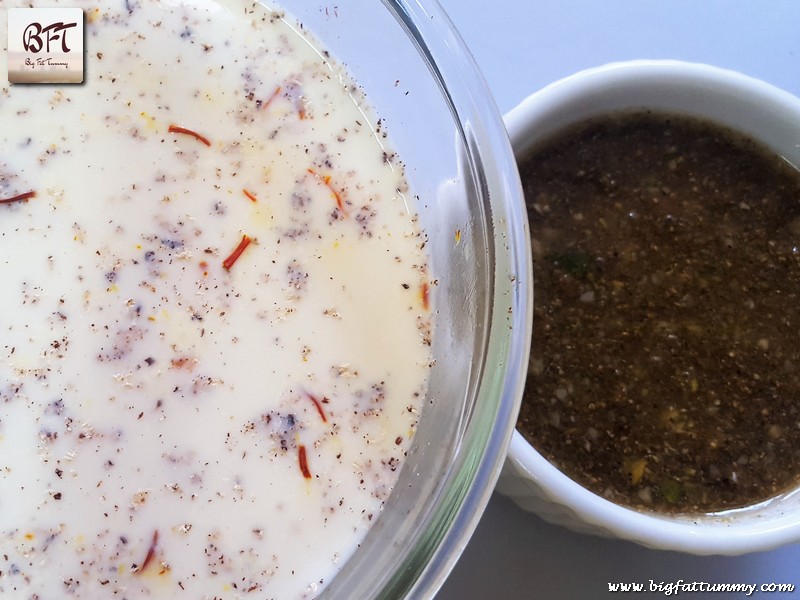 Note:
Reduce or increase the quantity of milk as per your liking.
Grind the nuts to a fine paste if you do not like the nuts coarse.