Vermicelli Kheer or Sevaiyan Kheer is a dairy based Indian dessert. It is a favourite with kids and adults alike and makes for a good dessert or festival sweet. Follow this recipe to the dot and your kheer will disappear as soon as it's ready :).
Serves: 6 to 8 Persons
Prep. Time: 10 Mins
Cooking Time: 30 to 35 Mins
Ingredients:
[Standard Measure – 1 cup = 250 ml]
Full Cream Milk – 1 Litre
Fine Vermicelli [Sevaiyan] (pre-roasted, crushed) – ¼ cup
Condensed Milk – 2 tbsp.
Pistachios (soaked in warm water, peeled & chopped) – 5 to 6
Cardamom Powder – ½ tsp. (optional)
Pure Ghee – 1 tbsp.
Sugar – ¼ cup or to taste
Step 1: Place the milk on heat in a heavy bottomed vessel and let it come to a boil.
Step 2: Meanwhile, heat the ghee in a non-stick pan and lightly roast the vermicelli on low heat for a minute or two and keep aside.
Step 3: Once the milk starts boiling, add the vermicelli to it and cook on low heat for 15 to 20 minutes whilst stirring every now and then till the vermicelli is cooked / soft.
Step 4: Now add the sugar and continue cooking whilst stirring for 4 to 5 minutes.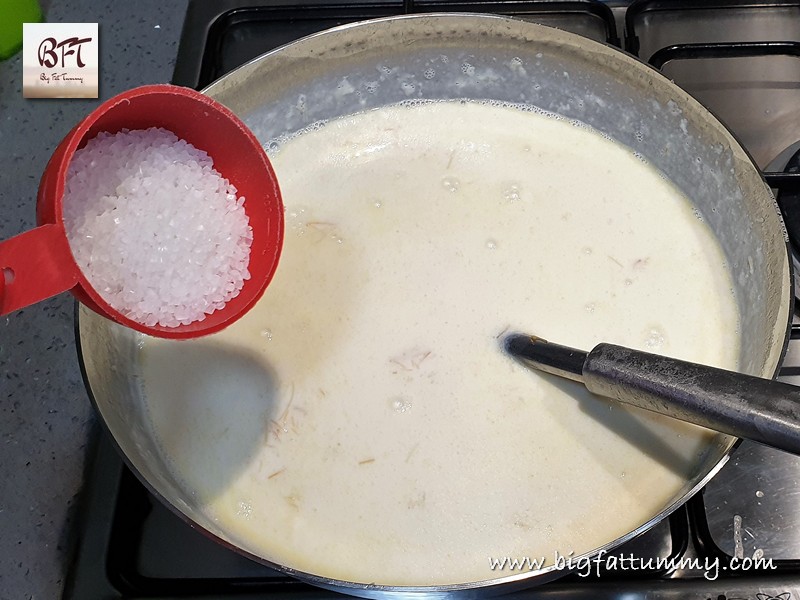 Step 5: Next, add the condensed milk and the nuts and cook for another 2 to 3 minutes. Add the cardamom powder (if using). Switch off the heat and cover the vessel and allow to rest for 5 minutes before serving. You can serve the Vermicelli Kheer either warm or chilled.