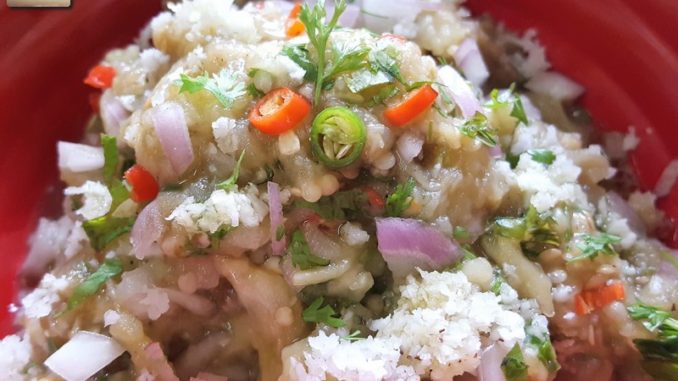 The Goan Brinjal (Eggplant) Bharta is not typically like the bharta cooked in other parts of India rather it is like a salad. The eggplant is roasted on an open flame to char the skin and give the flesh a smoky flavour, while all the other ingredients are in the raw. The completed dish has the smoky sweet flavour from the eggplant flesh while the onions provide the crunch and the chillies the heat. The vinegar adds acidity to the dish and all the other ingredients help bring the flavours together. The Goan brinjal (eggplant) bharta can be served as a side dish with rice or it can be served standalone with chappatis.
Serves: 4 Persons
Prep. Time: 10 Mins.
Cooking Time: 20 Mins.
Ingredients:
[ Standard Measure – 1 cup = 200 ml.]
Eggplant – 2 big (750 gms.)
Coconut (freshly grated) – ¼ cup
Onion (finely chopped) – 2 medium
Green & Red Chillies (finely chopped) – 2 to 3
Ginger (finely chopped) – ½ inch
Green Corriander Leaves (chopped) – ¼ cup
Vinegar – 1 tbsp.
Olive Oil – 1 tbsp.
Vegetable Oil – 1 tsp.
Salt – 1 tsp.
Step 1: Take the eggplant and apply the vegetable oil on its surface. Place the brinjal on a wire mesh (papad roaster) or a griddle and roast the brinjal on an open flame on all sides till it is cooked.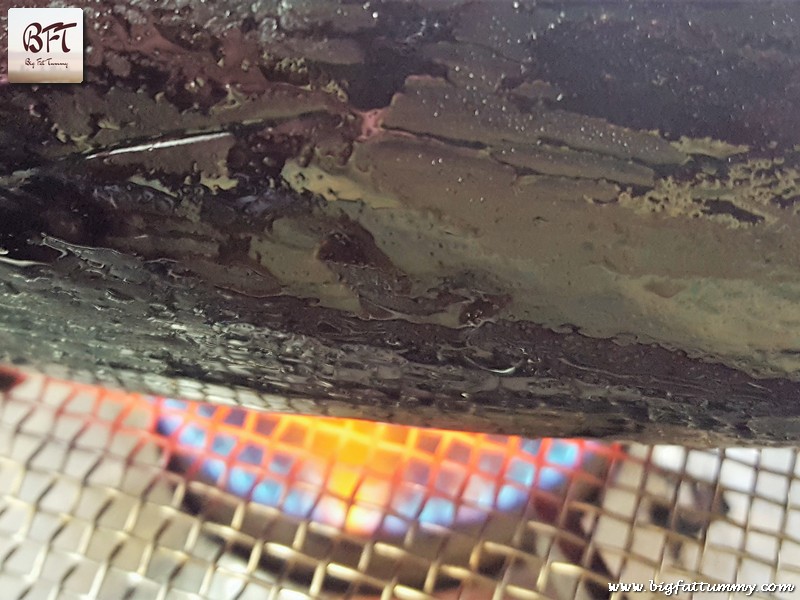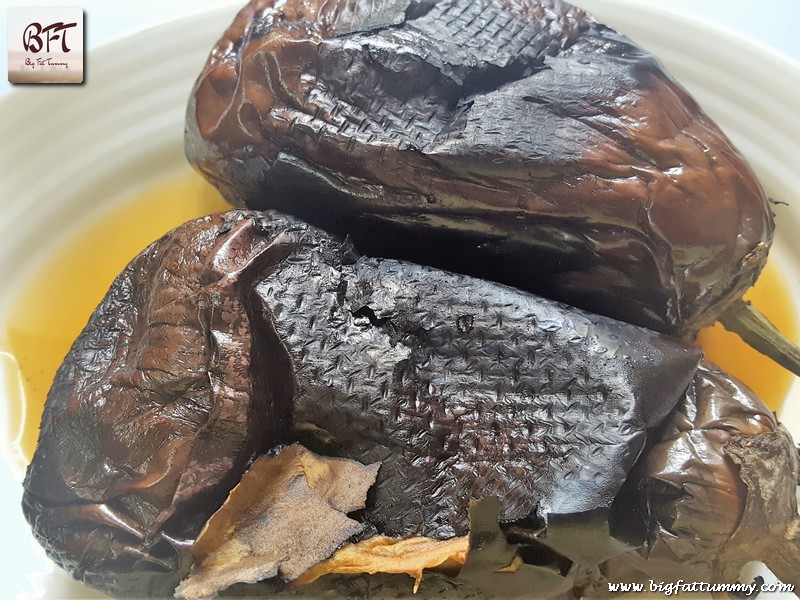 Step 2: Once the eggplant has cooled, discard the liquid, peel the skin and remove as much of seeds as possible. Mash the brinjal well and transfer into a bowl.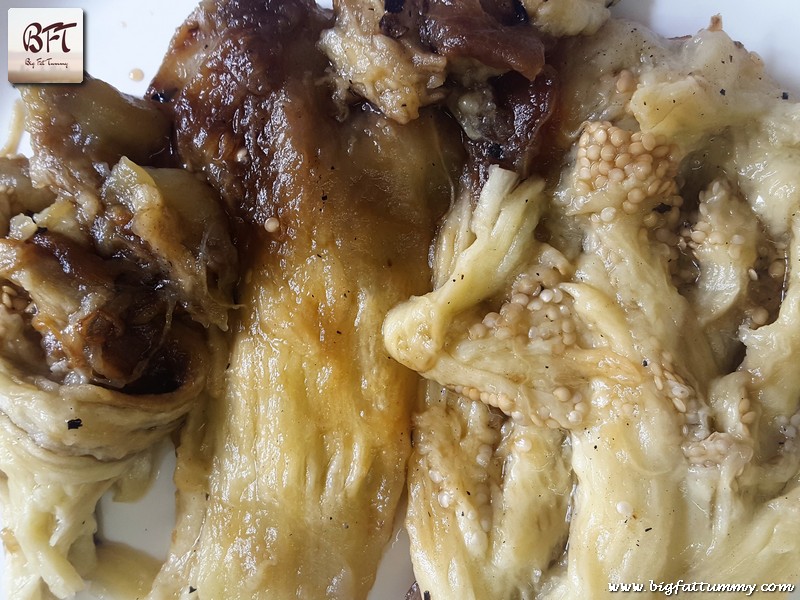 Step 3: Add the salt, green chilly, ginger, vinegar, olive oil, grated coconut, onion and green corriander and mix well.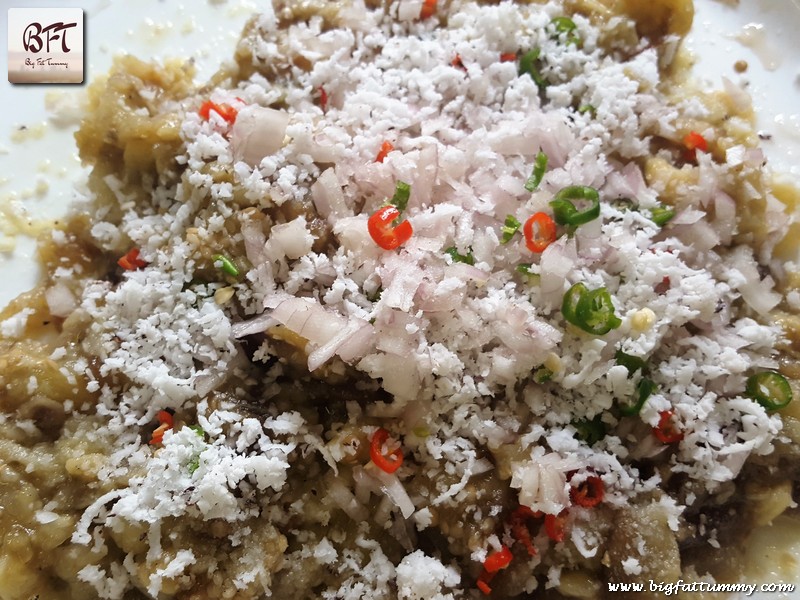 Tips:
Keep rotating the eggplant over the fire so that it cooks evenly. Roast until the skin is completely charred and it shrinks in size.
If using a griddle, cook covered, turning over the eggplant in between.