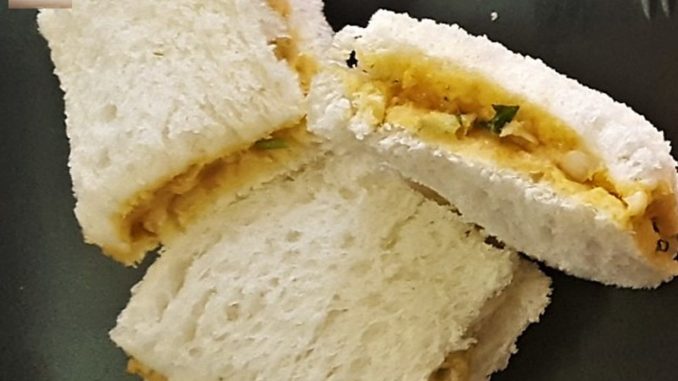 This is a serving suggestion for a quick chicken pate sandwich for your kids. You can use these as tiffin fillers or as a snack. You can also serve it at tea parties or prayer sessions. Pay attention that if you need to make the chicken spread in advance, do not add the onion and green chillies and store the chicken paste in the refrigerator.
Ingredients:
Bread Slices (white / brown) – as needed
Chicken Spread (click here) – as needed
Butter – as needed
Step 1: Trim the edges of the bread and apply a thin layer of butter.
Step 2: Apply the chicken spread a little liberally and form the sandwich.
Cut into triangle or squares and serve.