The French Bean Carrot Stir Fry is a simple to make Goan preparation. It is a bland preparation with hardly any herbs or spices used and yet it turns out yum. It is to be served as a side with rice or for your evening dinner with chapatis.
Serves – A Family of Four
Prep. Time – 20 Mins.
Cooking Time – 2 Mins. (active) + 10 Mins. (passive)
Ingredients:
French Beans (stringed and chopped) – 350 gms.
Carrots (peeled and cubed small) – 150 gms.
Onion (sliced) – ½ + 1 ½ small
Garlic – 4 cloves
Coconut (grated) – ½ cup
Curry Leaves – 8 to 10
Light Green Chillies – 1 to 2
Mustard Seeds – 1 tsp.
Turmeric Powder – a pinch
Oil – 2 tbsp.
Salt – 1 ½ tsp.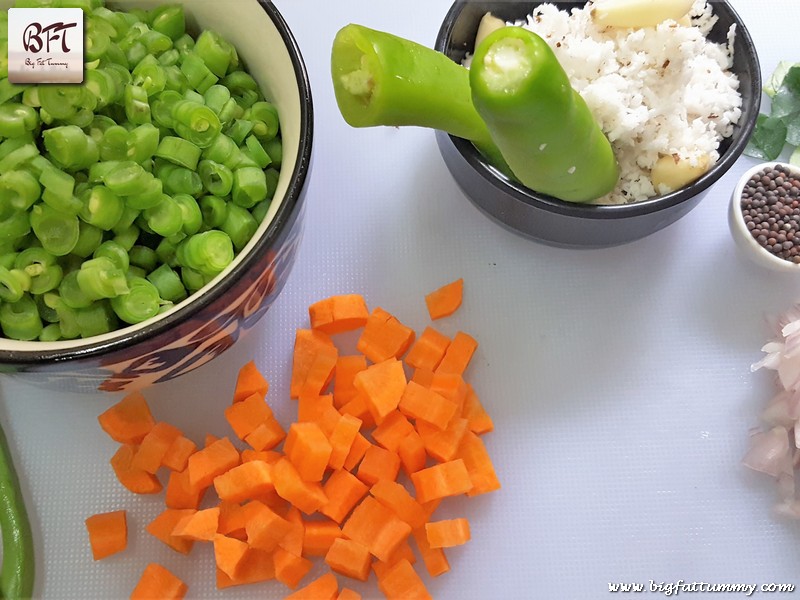 Step 1: Grind the coconut, ½ onion, garlic and green chillies coarsely (do not grind it fine).
Step 2: Heat oil in a pan. Add the mustard seeds. When they splutter, add the curry leaves followed by the onions and saute on medium heat for 2 minutes.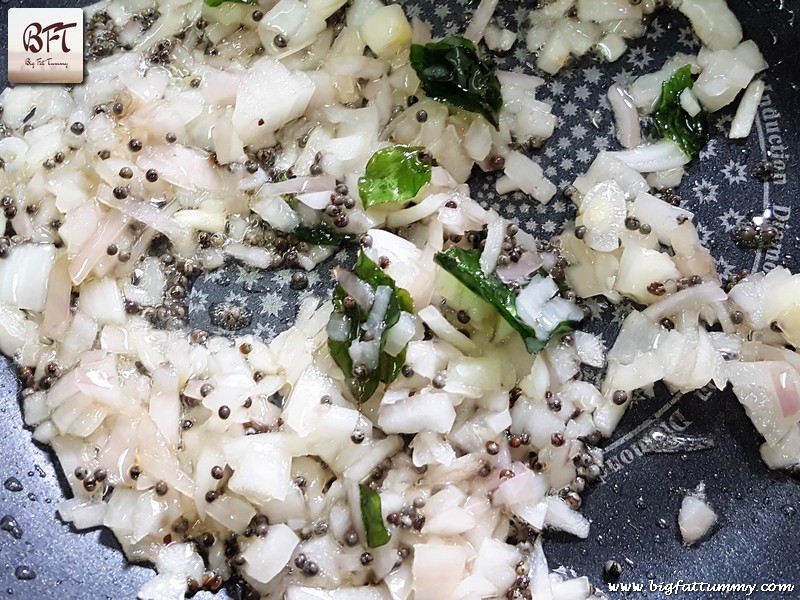 Step 3: Add the chopped beans, carrots, 1 tsp salt and 3 to 4 tbsp. of water. Mix, cover and cook covered for 4 to 5 minutes.
Step 4: Add the coarsely ground masala and cook covered for a further 2 minutes.
Step 5: Open the lid and stir on medium heat for 1 to 2 minutes till the vegetable is a bit dry.
Serve with chappatis.