Anchovies or Mandeli, as they are commonly referred to in India, are a tiny fish packed with flavour and nutrients. They taste best fried crisp and the better part about them being fried crisp is that you do not have to worry about the bones. You can eat them whole without bothering about separating the bones. Here is my version of Crispy Fried Anchovies.
Serves: 4 Persons
Prep. Time: 20 Mins. + 60 Mins. (margination)
Cooking Time: 15 to 20 Mins.
Ingredients:
Anchovies [Mandeli] (cleaned) – 250 gms
Ginger-Garlic Paste – 1 tsp.
Red Chilly Powder – 1 to 1 ½ tsp.
Turmeric Powder – ¼ tsp.
Corriander Powder – 1 tsp.
Cumin Powder – ½ tsp.
Rava [Semolina] – for coating / as needed
Lime – 1 small
Oil – to deep fry
Salt – 1 tsp. or to taste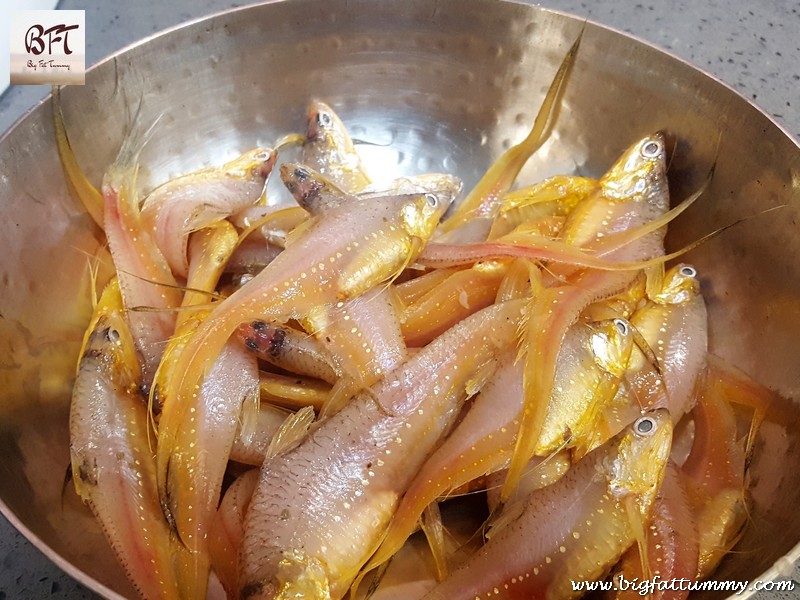 Step 1: Clean and wash the mandelis and drain well. Take the anchovies in a bowl and apply salt. Leave aside for 15 minutes.
Step 2: After 15 minutes, drain any liquids that may have oozed out and add the ginger-garlic paste and the juice of the lime. Add all the masala powders and mix well to marinate the fish. Leave aside for at least an hour.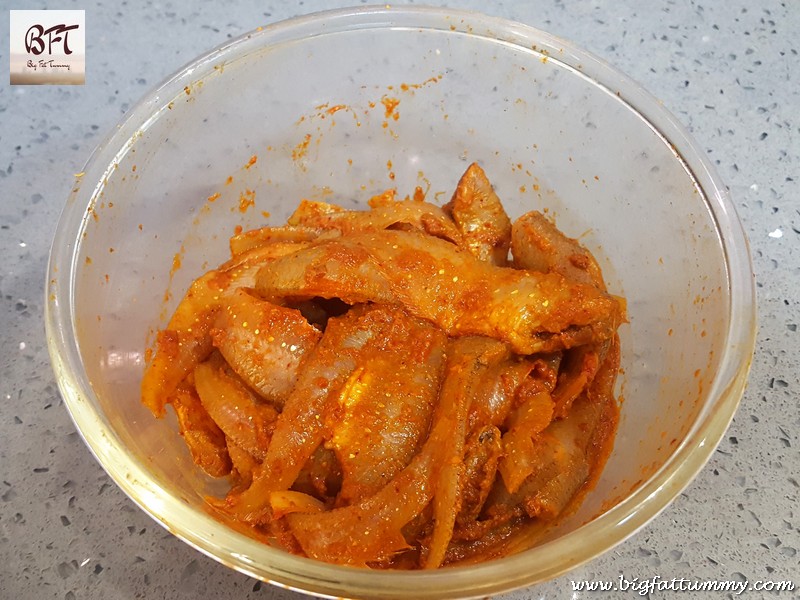 Step 3: When you are ready to fry the anchovies, take a plate or container with semolina in it ( I prefer to use a small container. I just drop the fish in and toss it around to coat it) Coat the marinated fish with the semolina and dust to remove any excess. Place in a plate. Do this for all the fish pieces.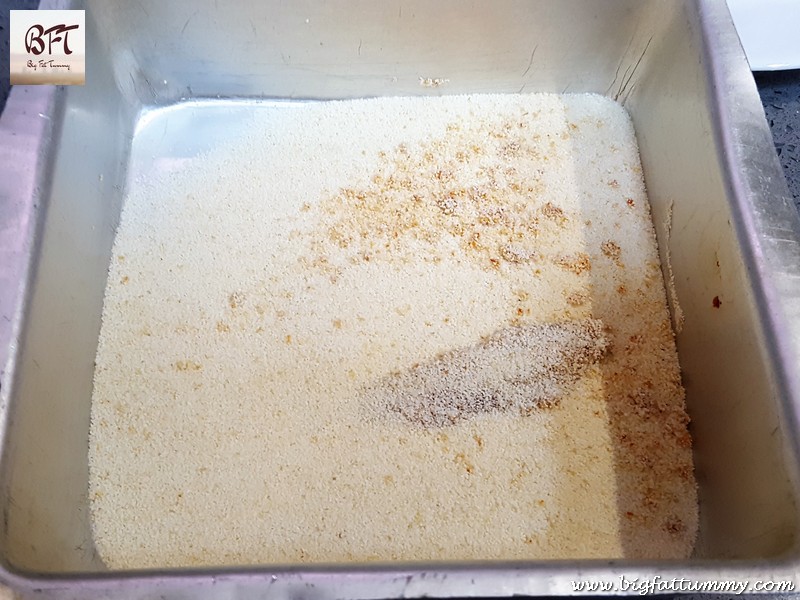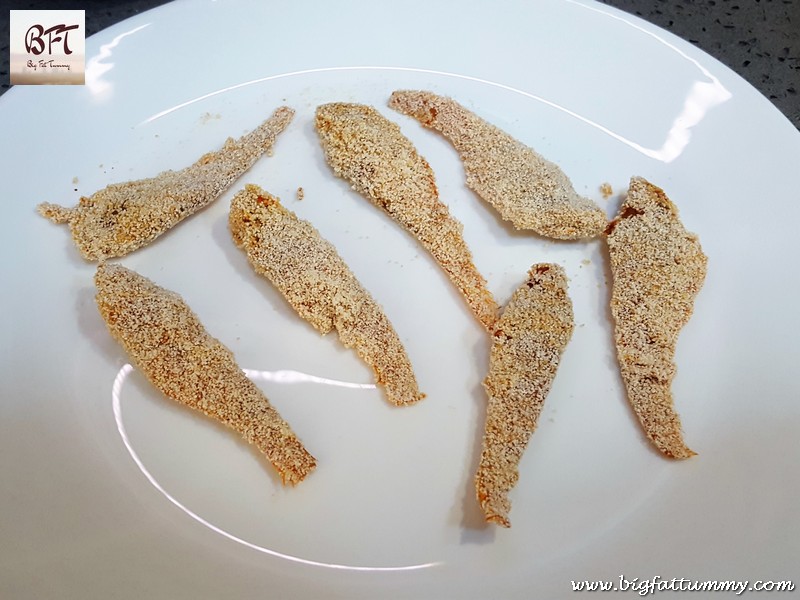 Step 4: Heat sufficient oil in a pan and when the oil is hot fry 5 to 6 rava coated fish on medium heat till light golden brown and crisp. Drain from the oil and place on a plate lined with paper tissues to soak the excess oil. Enjoy the crunch and flavour while hot.