The goodness of spinach and husked green gram come together in this simple to make Palak Moong Bhaji. You can serve it with chapatis or as a side.
Serves: A Family of Four
Prep. Time: 15 Mins + 60 Mins. (soaking)
Cooking Time: 15 Mins.
Ingredients:
Palak [Spinach] – 1 big bunch (300 gms)
Yellow Moong Dal [Husked Green Gram] – 3 tbsp.
Onion (finely chopped) – 2 small
Light Green Chillies (slit & cut into small pieces) – 2
Garlic (lightly crushed) 4 to 6 cloves
Turmeric Powder – ½ tsp.
Oil – 2 tbsp.
Salt – ½ tsp. or to taste
Step 1: Wash the moon dal and soak for an hour.
Step 2: Wash the palak well and chop fine.
Step 3: Heat the oil in a pan and add the crushed garlic, green chillies and onion and sauté on medium heat till soft. Then add the turmeric powder and sauté for 30 seconds on low heat.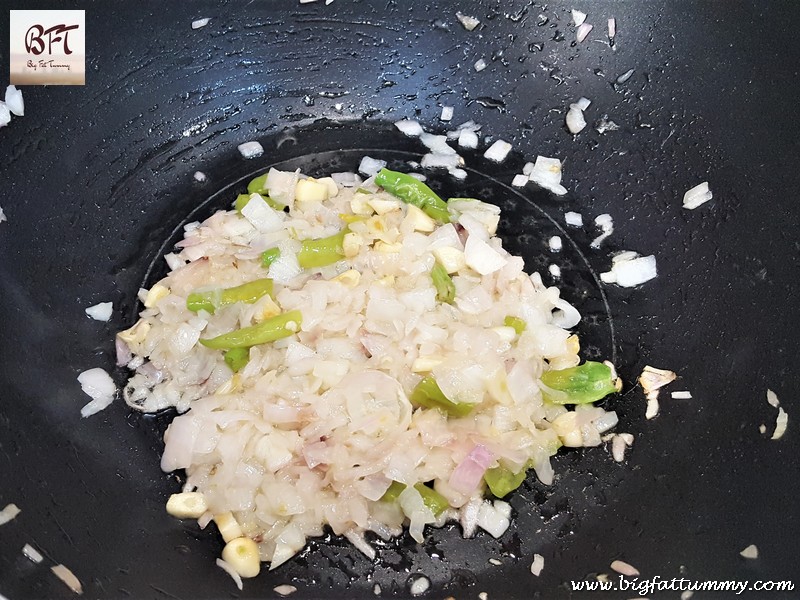 Step 4: Drain the dal and add to the pan. Sauté for a minute. Then and the chopped palak, ½ tsp. salt or as needed and mix well for 5 minutes. Add 2 tbsp. hot water. Cover with a lid and continue cooking on low heat for 6 to 8 minutes.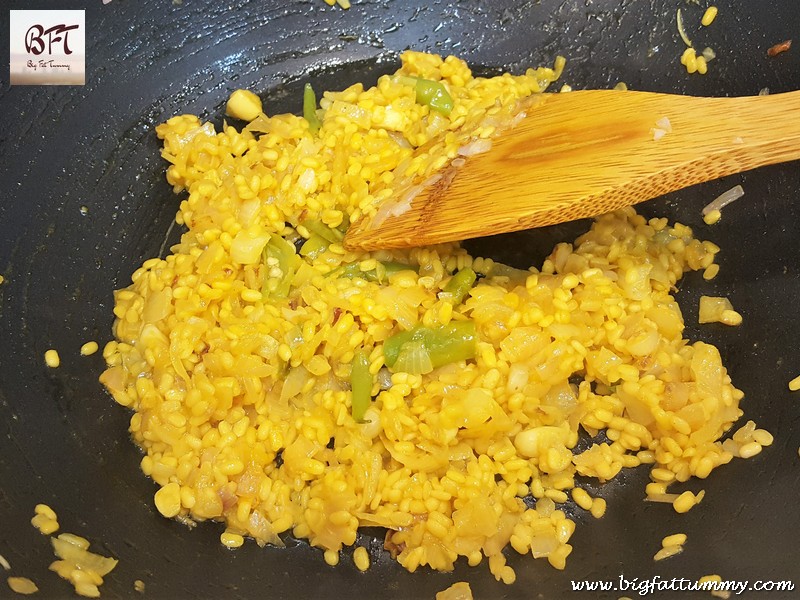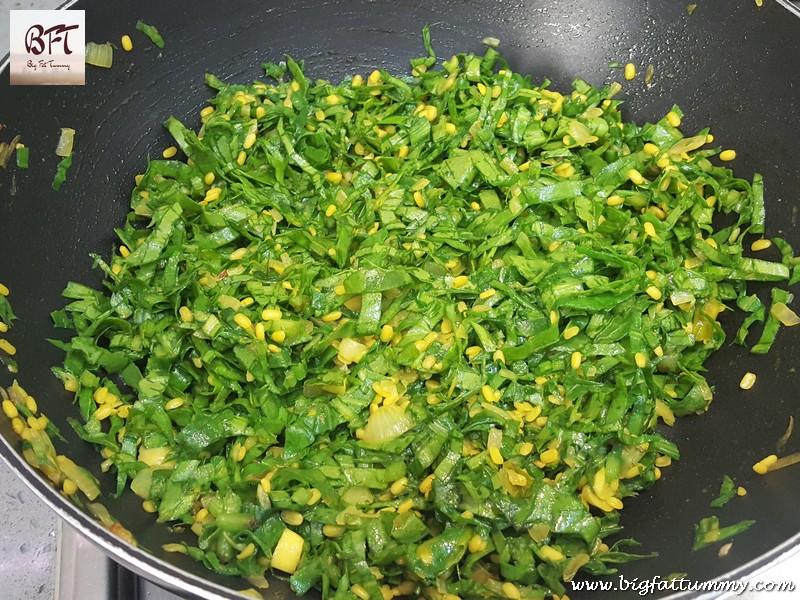 Step 5: Later switch off the heat. Do not remove the lid. Allow to stand for another 10 minutes.