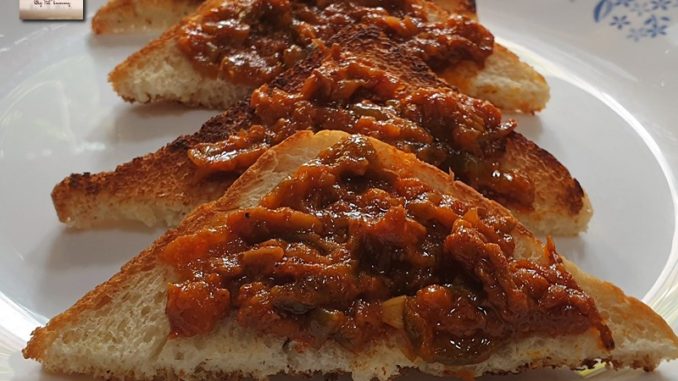 Bilimbi Balchao is a Goan pickle made with the sour seasonal fruit Bimbla and Galmbo (dried shrimp). It has a distinct taste and smell owing to the dry prawns. This pickle can be stored for about 15 days without refrigeration and thereafter for a couple of months in the refrigerator. It can be served as a side. You can also top toasted bread with the balchao and serve as a starter or snack. For getting this right, I need to thank Cisca Mom and Rosy Aunty for putting you two through a cross examination and also Teddy for climbing the Compound Wall and plucking the bimblas for me when I was in Goa.
Serves: 10 to 12 Persons
Prep. Time: 30 Mins + Soaking
Cooking Time: 35 to 40 Mins
Ingredients:
[Standard Measure – 1 cup = 250 ml]
Bimbla / Bilimbi – 25 Nos
Dried Prawns (cleaned) – ¼ cup
Dried Baby Prawns [Galmbo] – ¼ cup
For the Masala Paste:

Dried Red Chillies [Bedgi] (chopped) – 12 to 14
Garlic – 6 cloves
Cloves – 2
Black Pepper Corns – 6
Cinnamon – ¼ inch
Dried Baby Shrimp [Galmbo] – ¼ cup
Palm Vinegar – 125 ml

Onions (finely chopped) – 3 medium
Ginger (finely chopped) – ½ inch
Garlic (finely chopped) – 6 cloves
Turmeric Powder – a small pinch
Sugar – 2 to 3 tbsp.
Oil – 150 ml
Sea Salt – ½ tbsp. or to taste
Step 1: Wash and dry the bilimbis. Cut into roundels and place in a glass/ceramic/plastic bowl. Apply ½ tbsp. salt and keep outside for 5 to 6 hours or for 2 to 3 days in the refrigerator.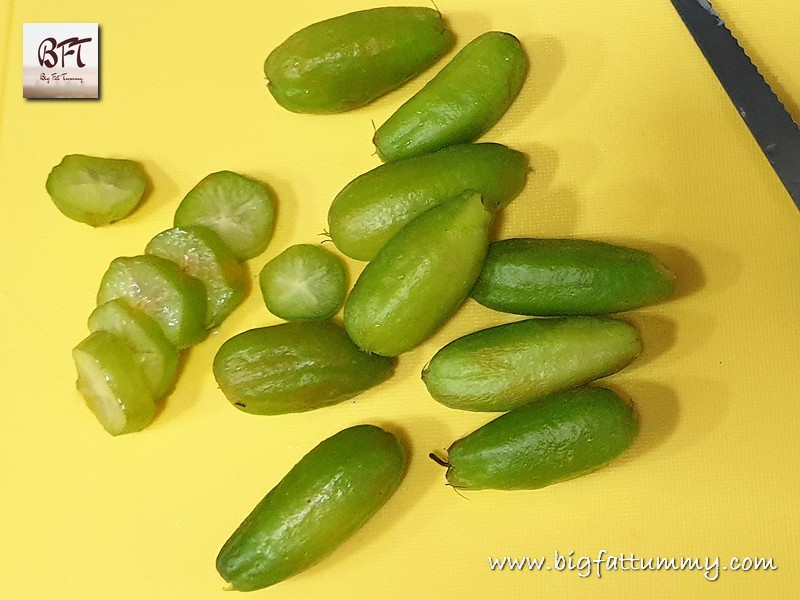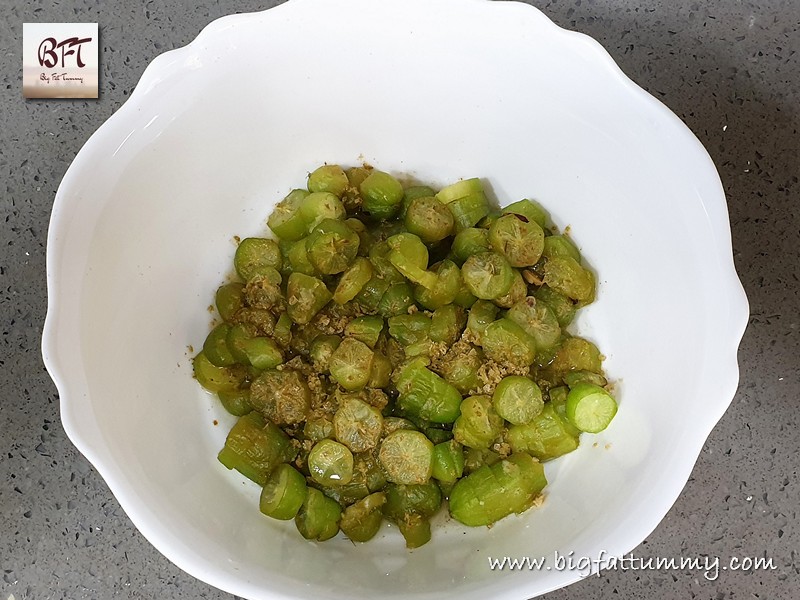 Step 2: Soak all the ingredients for the masala including the dry shrimp (mentioned in masala ingredients) in the vinegar for 2 to 3 hours or overnight.
Step 3: After soaking for the specified time, grind the ingredients of the masala to a fine smooth paste along with the turmeric powder and keep aside.
Step 4: When you are ready to cook the balchao, take a pan and heat the oil in it. Add the onion and sauté on medium heat till it turns light golden.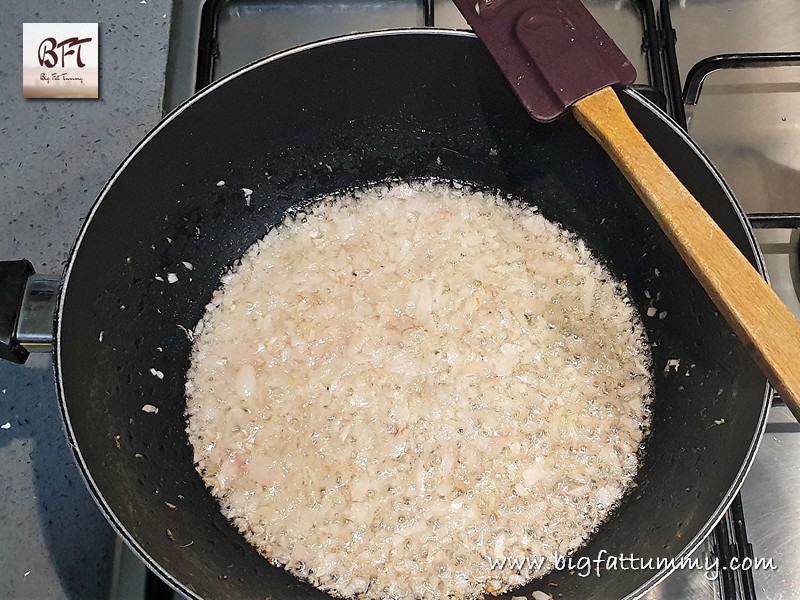 Step 5: Add the chopped ginger and garlic and saute for a minute on low heat (don't let it brown). Then add the dry prawns and galmbo and sauté for another 3 to 4 minutes.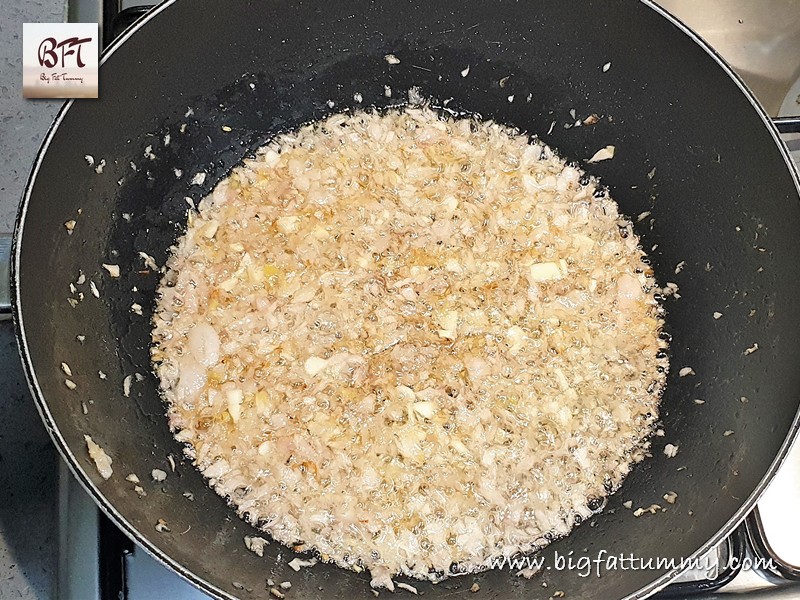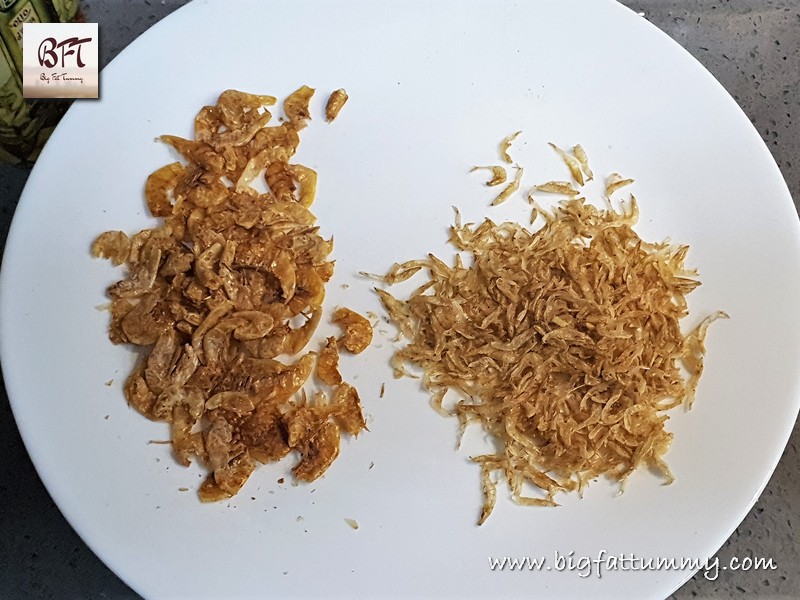 Step 6: Now add the ground masala paste and saute for another minute. Drain the bilimbis (reserve the liquid) and add to the pan. Mix well. Cover and cook on low heat for 8 to 10 minutes whilst stirring in between.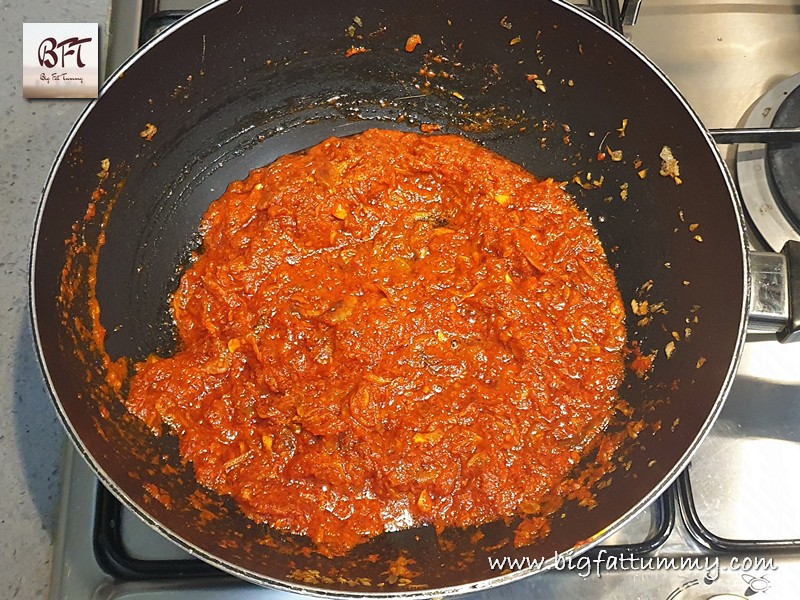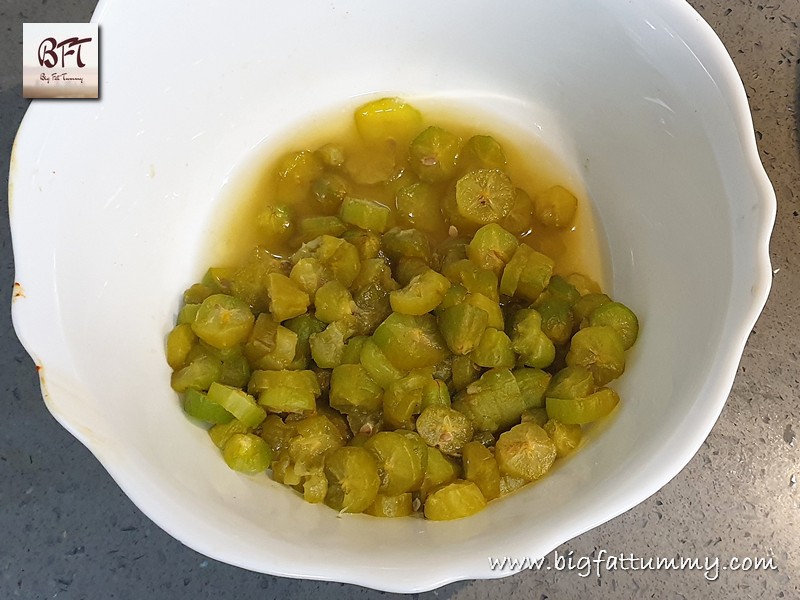 Step 7: Open the lid and add the bilimbi liquid/juices that you had reserved. Add 2 tbsp. sugar and cook covered for another 6 to 8 minutes or till the bilimbis are cooked but not mashy.
Step 8: Taste for salt, sugar and sourness and adjust to your taste. If you add anything, cook for another 5 minutes. Switch off the heat and allow to cool completely.
Notes:
Store in a clean sterile glass bottle/jar.
Use more oil if you need to store for a longer period or store in the refrigerator for a longer shelf life.