The honey glazed walnut can be used with salads. You can also munch them as a snack.
Prep. Time: 5 Mins…..
Cooking Time: 10 Mins…..
Ingredients:
Walnuts – 1 cup
Butter (salted) – 2 tbsp.
Honey – 6 tbsp.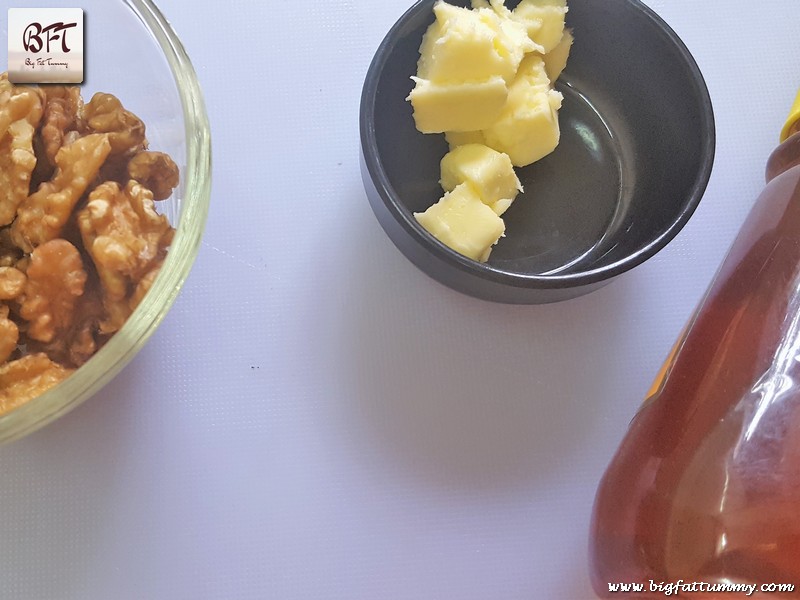 Step 1: Line a baking tray with parchment paper or foil and keep aside.
Step 2: Heat a pan. Add the butter. Once the butter starts melting, add the honey and the walnuts and mix well on medium heat. Keep on mixing well till the honey starts caramelizing and coating the walnuts. This will take 8 to 10 minutes.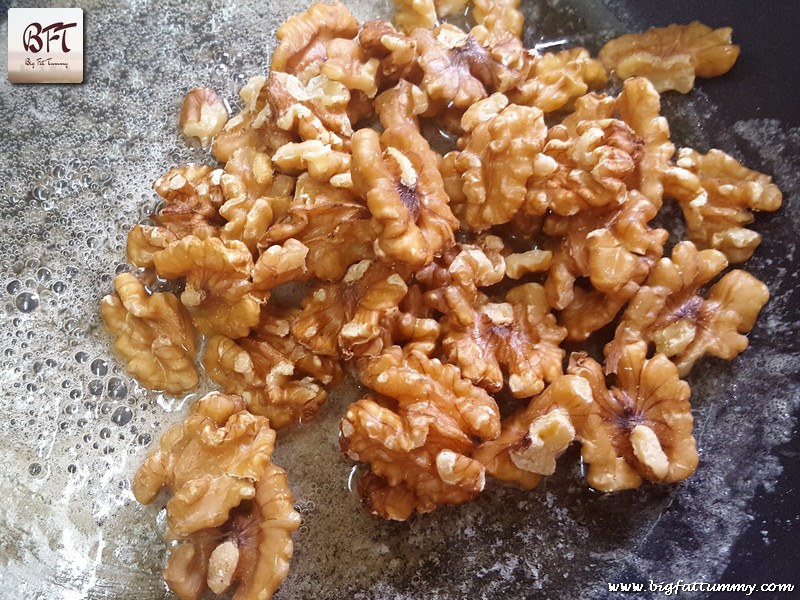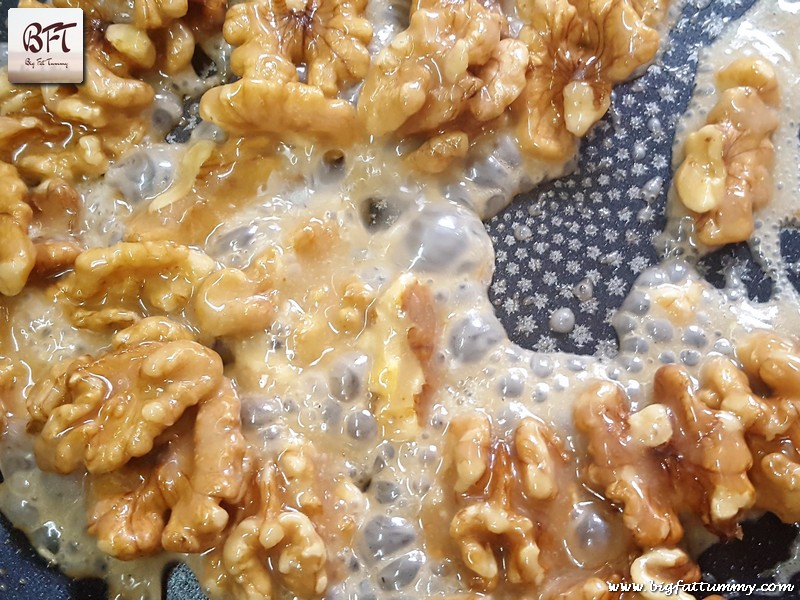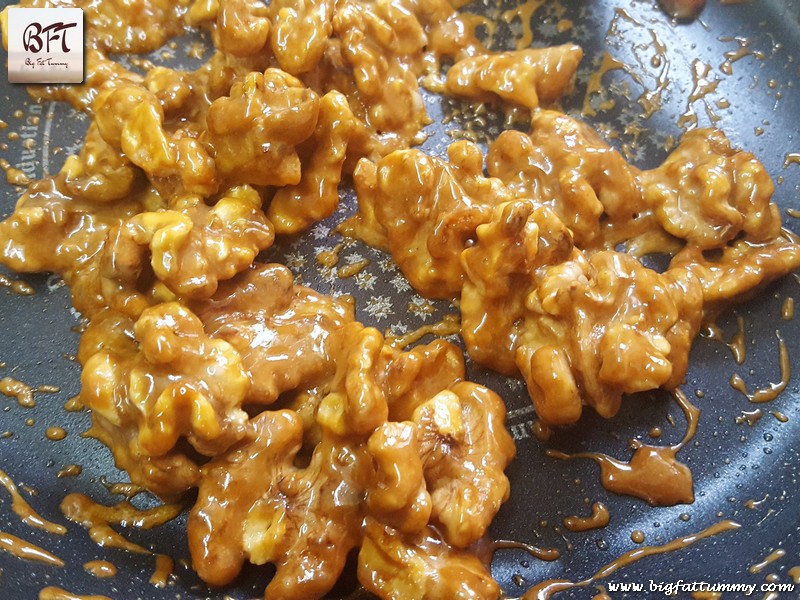 Step 3: Transfer to the tray. Spread out with a fork.