The recipe for the Eggs in Coconut Sauce is derived from one of my recipes using fish (click here). I thought eggs would go very well in the sauce and tried it out with a few modifications. It turns out to be a mild creamy gravy which goes well with hot steamed rice. Another fine way to make use of the cheap and super healthy protein – eggs.
Serves: A Family of Four
Prep. Time: 20 Mins.
Cooking Time: 30 Mins.
Ingredients:
[ Standard Measure: 1 cup = 250 ml ]
Eggs – 8 + 1 medium
Spiced Coconut Milk

Coconut (grated) – 1 medium
Corriander Seeds – 1 tbsp.
Cumin Seeds – ½ tsp.
Turmeric Powder – ½ tsp.

Onion (finely chopped) – 1 medium
Tomato (chopped fine) – 1 medium
Light Green Chillies (cut into rounds) – 4
Corriander Leaves (finely chopped) – 2 tbsp.
Ginger (finely chopped) – ½ inch
Garlic (finely chopped) – 8 cloves
Vinegar – 2 tsp.
Egg (whisked) – 1
Stock Cube – 1 medium
Sugar – ½ tsp.
Oil – 1 ½ tbsp.
Salt – 1 tsp. or to taste
Step 1:     Grind the ingredients for the spiced coconut milk using 1 ½ cups warm water. Sieve using a fine mesh strainer to get the 1st extract (thick milk) and leave aside. Grind the coconut residue with 1 ½ cups warm water and extract the thin coconut milk (Click here for reference). Then mix the two together and leave aside.
Step 2:     Whisk one egg, 2 tsp. of vinegar and sugar till the sugar dissolves. The resultant mixture should appear homogenous and watery.
Step 3:     Heat the oil in a pan and fry the onions on medium heat till soft. Add the chopped garlic and ginger. Cover and cook on low heat for 2 minutes. Add the chopped tomato and the chopped green chillies and cook covered on low heat for a further 2 minutes till soft.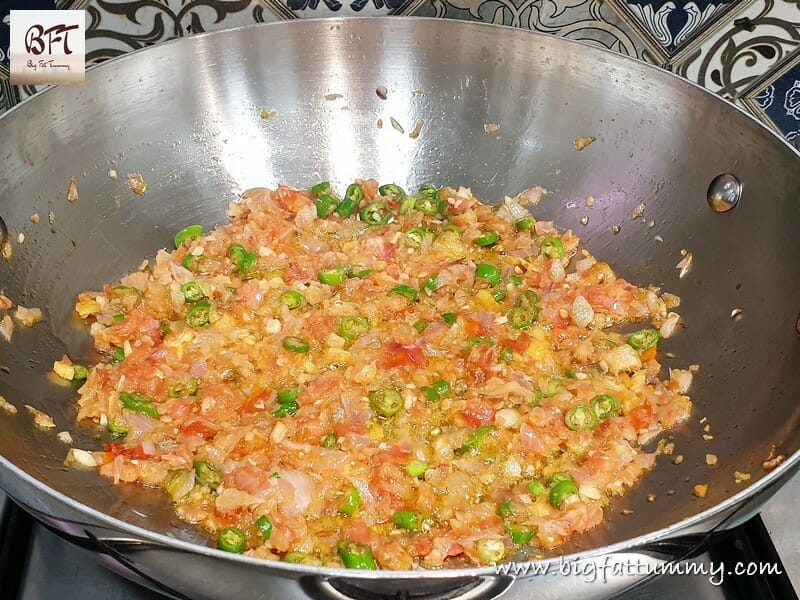 Step 4:     Now add the spiced coconut milk, 1 tsp. salt and bring to a boil on medium heat. Add the corriander leaves and the stock cube and mix. Reduce the heat and break an egg and drop in gently into the curry. Do this for all the eggs one at a time and release at different places in the vessel. Cook on low heat for four minutes till the eggs are set.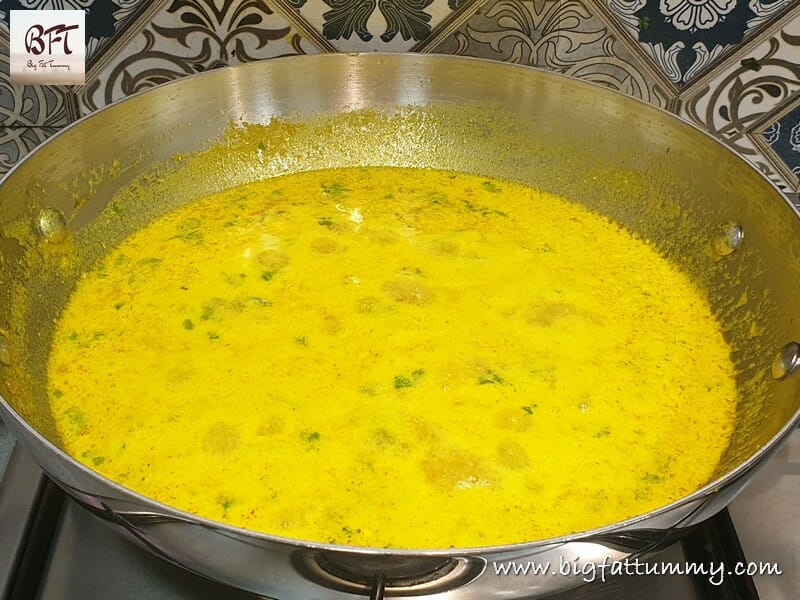 Step 7:     Finally add the egg-sugar-vinegar mixture to the pan and swirl the pan holding its sides. Cook further for 1 ½ minutes. Cover the pan and switch off the heat.
Serve hot with hot steamed rice.