Ingredients:
Grated Coconut – 1 big coconut
Hot Water (not boiling hot) – 2 ½ Cup (1 cup = 200 ml.)
Step 1: Add ¾ cup hot water to the coconut and leave aside for 15 minutes.
Step 2: Grind the coconut to a thick paste. Transfer to a fine mesh strainer and extract the milk with your hands. This is the 1st extract (thick milk)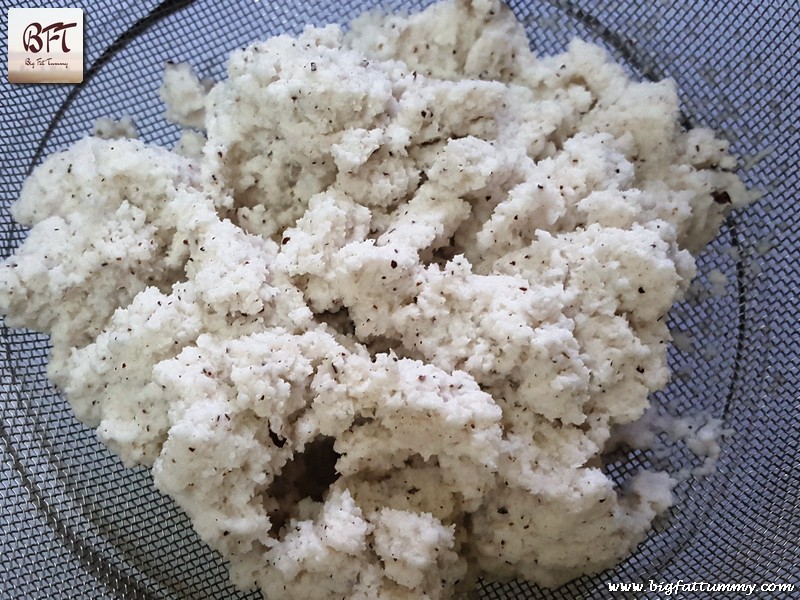 Step 3: Add the remaining water to the residue coconut and keep it aside for 5 minutes. Repeat step 2, except this time grind the coconut to a fine paste.