Make the most of Mango Season by making an Eggless Mango Pudding. It is easy to make and yummy. I have used a local Goan variety of Mango called Mancurad in this pudding. You could substitute it with Alphonso, if you don't find the same in your area (read notes below). (For more Pudding Recipes, click here and for more recipes using Mango, click here)
Serves: 3 to 4 Persons
Prep. Time: 15 Mins
Cooking Time: 8 Mins
Ingredients:
[Standard Measure : 1 cup = 250 ml ]
Mango Puree [Mancurad] – 1 cup
Agar-Agar Powder – 1 tsp.
Whole Fat Milk – 1 cup
Milk Cream – ¼ cup
Condensed Milk – 2 tbsp.
Step 1:     Keep all the listed ingredients as well as the serving bowls / glasses ready before you begin.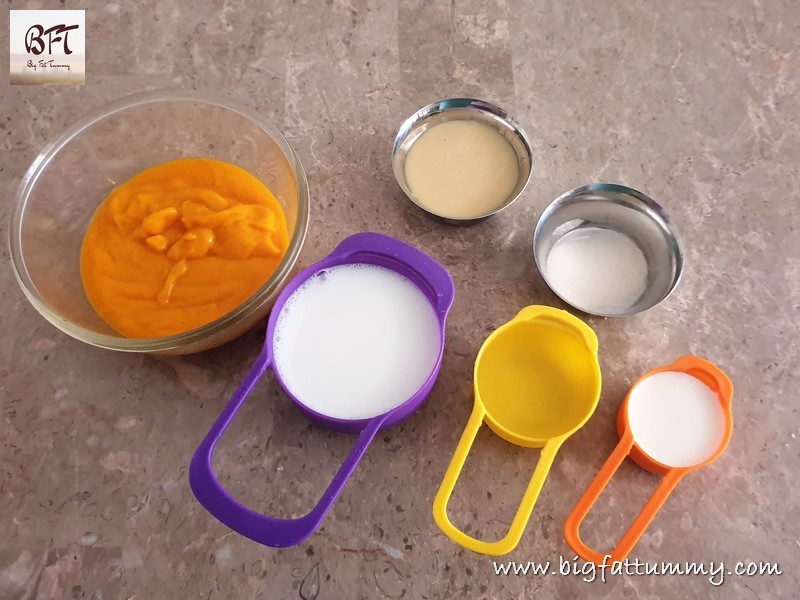 Step 2:     Heat the milk, condensed milk and milk cream till hot, on medium heat (do not bring to a boil). Switch off the heat.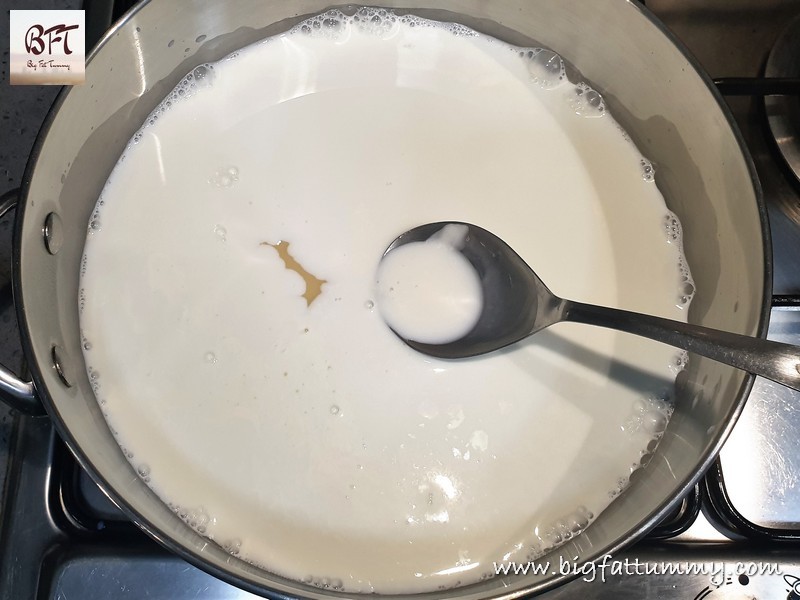 Step 3:     Add 1/3 cup water to another vessel and add the agar-agar powder to it. Then place the vessel on low heat and mix till it melts completely (the liquid is transparent). Add this to the hot milk-milk cream mixture and mix well. Let it cool for 3 to 4 minutes.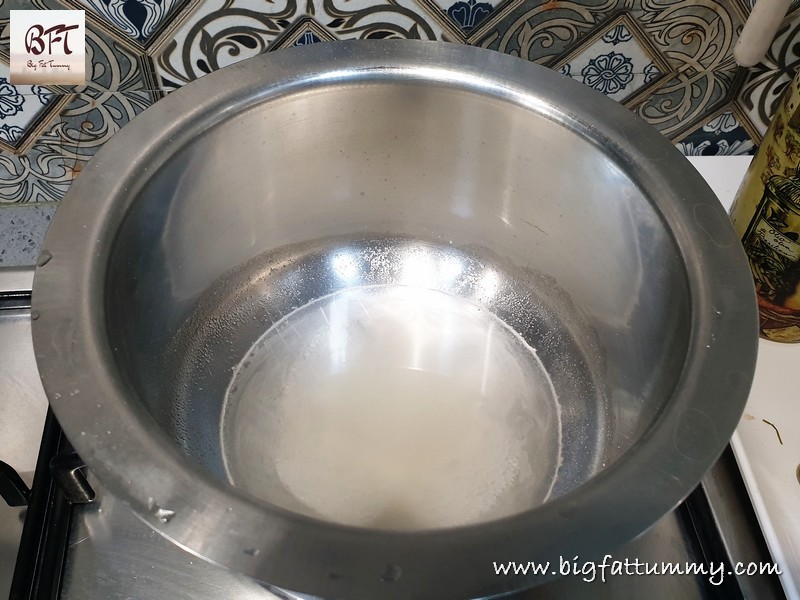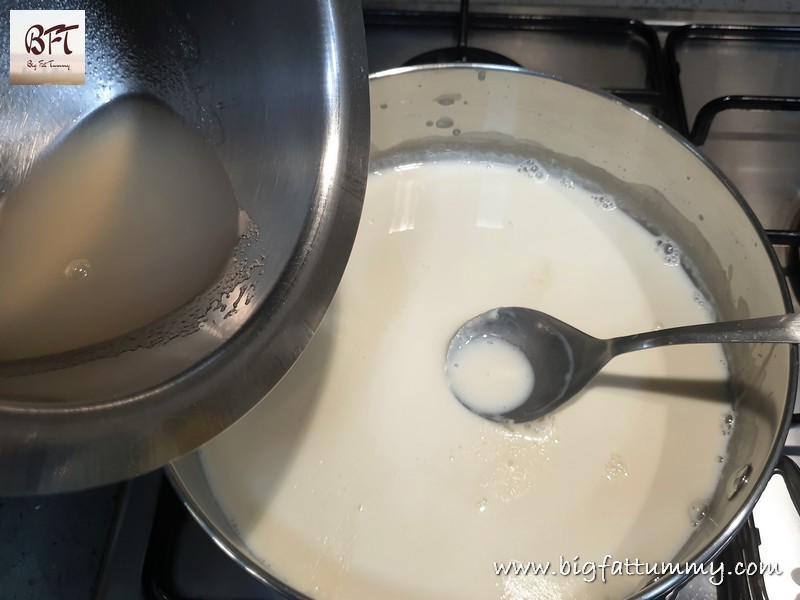 Step 4:     Now add the mango puree and mix well. Pour into individual serving bowls / glasses and allow to cool completely. Then cover with foil and keep in the refrigerator. Serve chilled.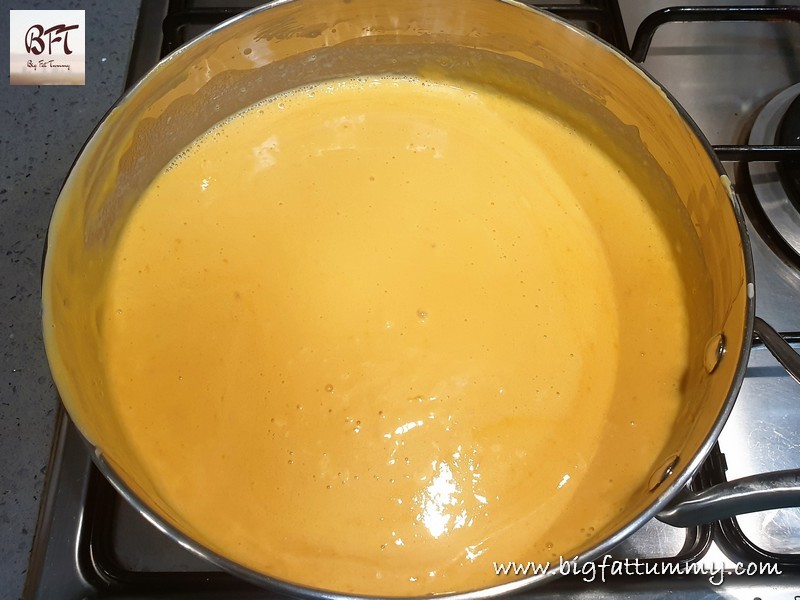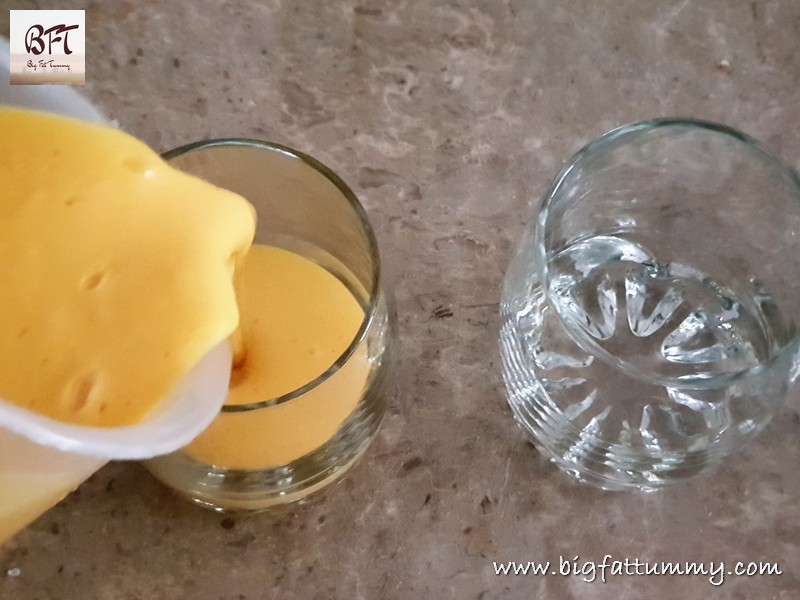 Notes:
Use a little sugar if the mangoes are not sweet.
To make the puree using Mancurad – Peel, chop the mangoes and blend till smooth. Sieve to remove any strands of fiber.