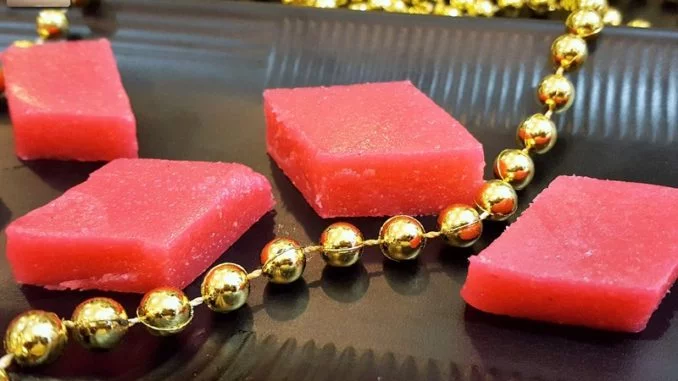 The Perad – Goan Guava Cheese is a melt in the mouth sweet prepared as part of the Christmas Basket of goodies. Don't believe all the bull you've heard about it being difficult to make. Try this simple version and you'll change your mind when you see how simple it is to make.
Yield: 250 gms.
Prep. Time: 45 Mins.
Cooking Time: 45 to 50 Mins.
1st PART:
[Standard Measure – 1 cup = 200 ml.]
Ripe Guavas – 1 kg.
Salt – a pinch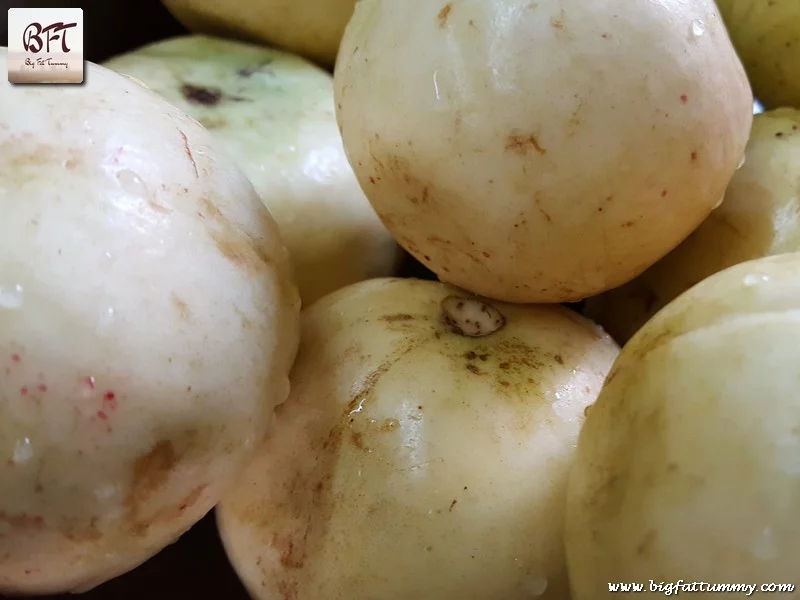 Step 1: Peel the guavas and place them in a vessel. Sprinkle 2 tbsp. water and a pinch of salt on them. Cook them covered on low heat till they become soft (about 20 minutes). Switch off the heat and let them cool.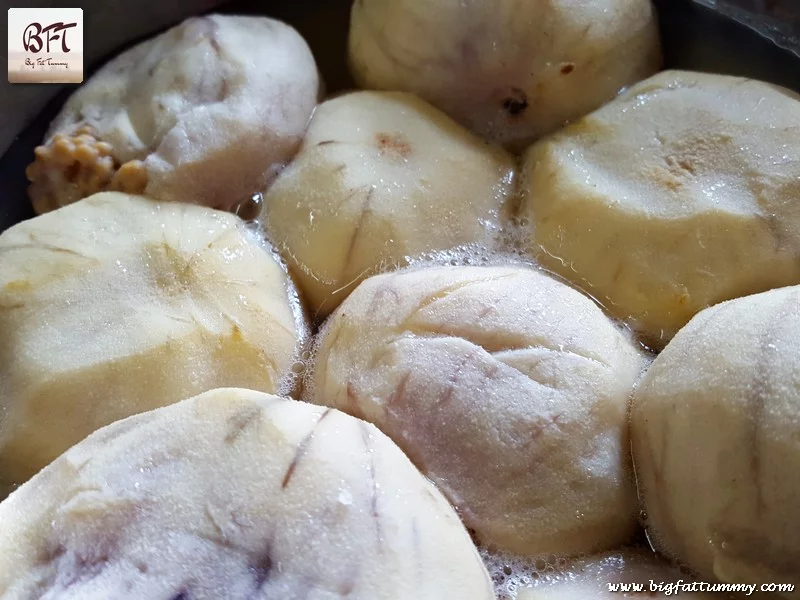 Step 2: Once cold, cut them into halves and scoop out the seeds using a spoon. Transfer the seeds onto a fine mesh sieve and rub them over a bowl to extract the pulp from the seeds. Discard the seeds. Also strain the liquid left over from boiling the guavas into the same bowl.
Step 3: Blend the flesh of the guavas in a mixer-grinder till you get a smooth puree. Strain this puree also, into the bowl. Measure all the pulp. 1 kg. should yield 2 cups pulp.
2nd PART:
Sugar – 1 cup (remove 1 tbsp.)
Lime – ½
Pink Food Colour – ½ tsp. or less
Ghee – 1 tbsp.
Step 4: Take the pulp in a non-stick pan or a heavy bottom pan and add the sugar, lime juice and pink food colour to the pulp. Place the pan over medium heat and keep stirring continuously. The mixture will start thickening, bubble and start leaving the sides. Keep stirring vigorously and add the ghee when the mixture starts leaving the sides.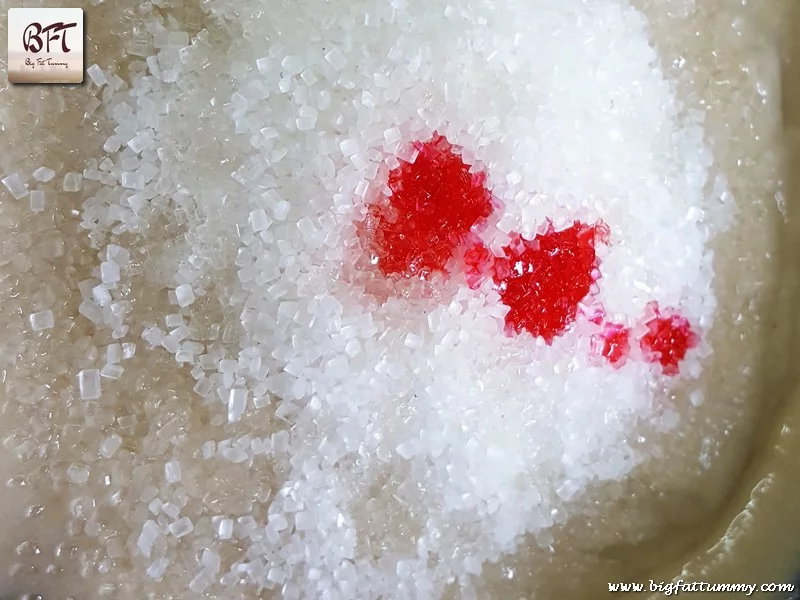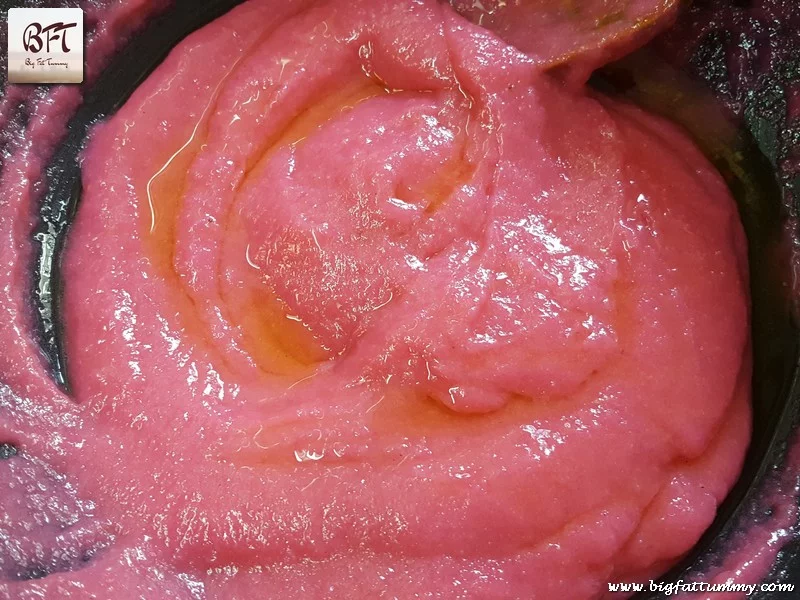 Step 5: Continue stirring on low heat. The mixture will now look glossy and form one big blob. Set it in a flat greased plate and allow it to cool overnight before cutting it into pieces.
Tips:
Preferable use a non-stick pan and a wooden spatula, it will save you a lot of heartache.
For each 4 cups of pulp use a little less than 2 cups of sugar (1 ¾ cup)
I used my fingers dipped in ghee to smoothen out the perad in the greased plate.
Original recipe from Mrs. Alleluia D'Souza (Aunt Rosy), Parel, Mumbai.