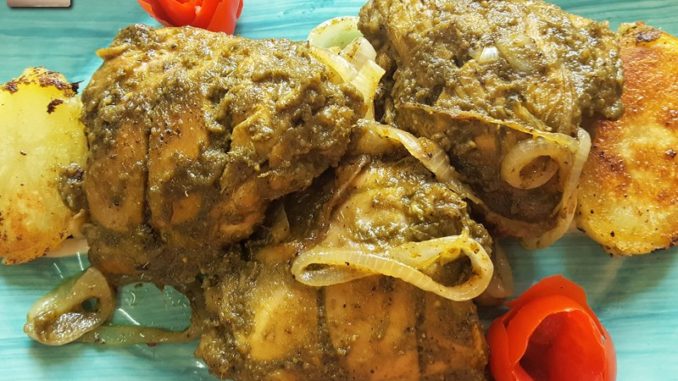 Goan Chicken Cafreal is a preparation of chicken made with whole chicken legs. It is a dish having African origins, modified by the Portuguese and introduced to Goa by them. It has hence remained a popular dish in Goan cuisine for ages. It is usually prepare dry and the taste ranges from mildly spicy to spicy. The preparation is flavoursome and tasty and liked by people of all ages.
Serves: 4 to 8 Persons
Prep. Time: 20 Mins. + 60 Mins. to Overnight (marination)
Cooking Time: 30 to 35 Mins.
Ingredients:
Whole Chicken Legs (skinned & Halved) – 1 kg. (4 legs)
Cafreal Masala (click here) – 1 portion
Onions (sliced) – 3 large
Potatoes (boiled, skinned and sliced) – 2 medium
Lime – 1
Ghee – 1 ½ tbsp.
Butter – 1 tbsp.
Salt – 1 ½ tsp. or to taste
Step 1: Wash the chicken legs and drain well. Make two slits on each side of each piece. Apply salt and lime juice and leave aside for 15 to 20 minutes.
Step 2: After 20 minutes, drain the chicken and add the cafreal masala. Rub well all over and into the slits. Leave aside to marinate for at least an hour or overnight in the refrigerator. (overnight is better)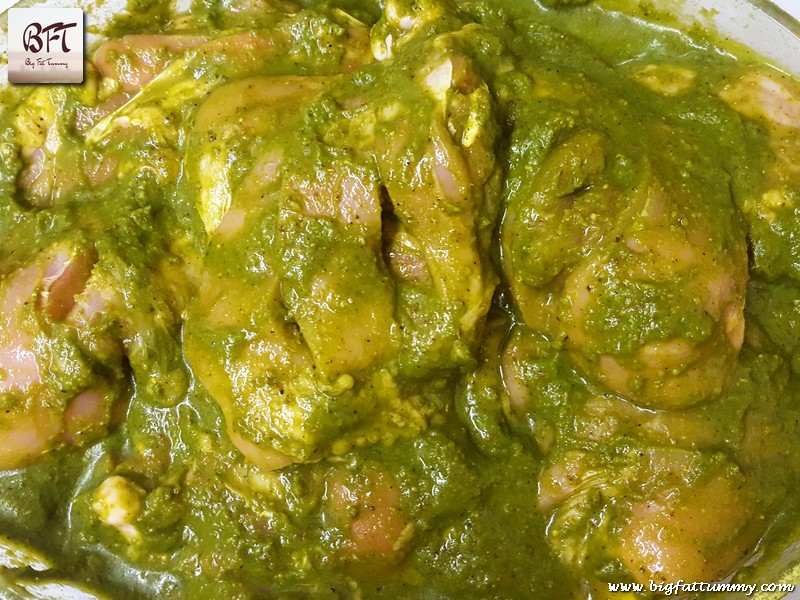 Step 3: Heat the ghee in a pan and add the marinated chicken in it. (if marinated overnight, remove the chicken from the refrigerator and keep it outside for at least 45 minutes before you begin cooking it). Fry on high heat for a minute, then set the heat to low, cover the pan and cook for 12 minutes. Turn the chicken in the pan over and continue cooking for another 12 minutes.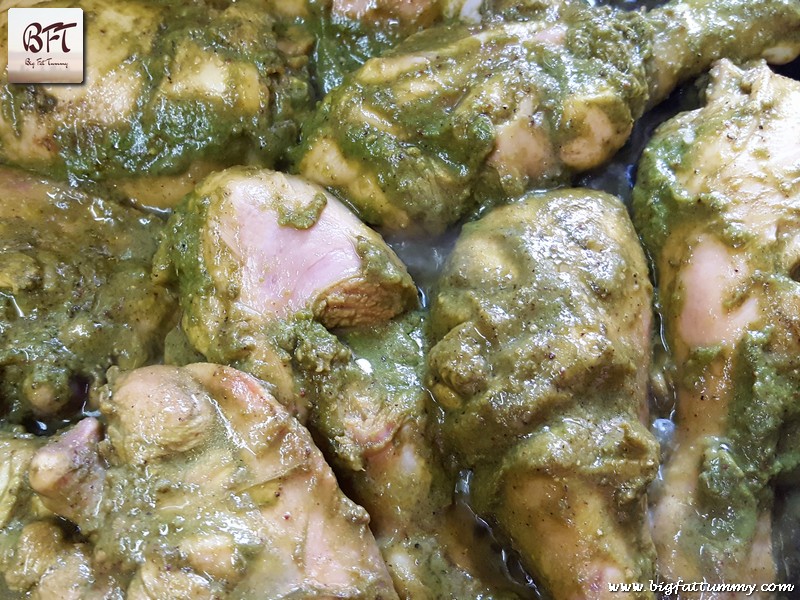 Step 4: Remove the lid off the pan and cook on medium heat till the liquids dry up, the masala thickens and coats the cooked chicken well. Remove the chicken from the pan and keep aside in a bowl. In the same pan, heat butter and place the sliced onions and potatoes on it. Fry until the onions caramelise and the potatoes are nicely browned.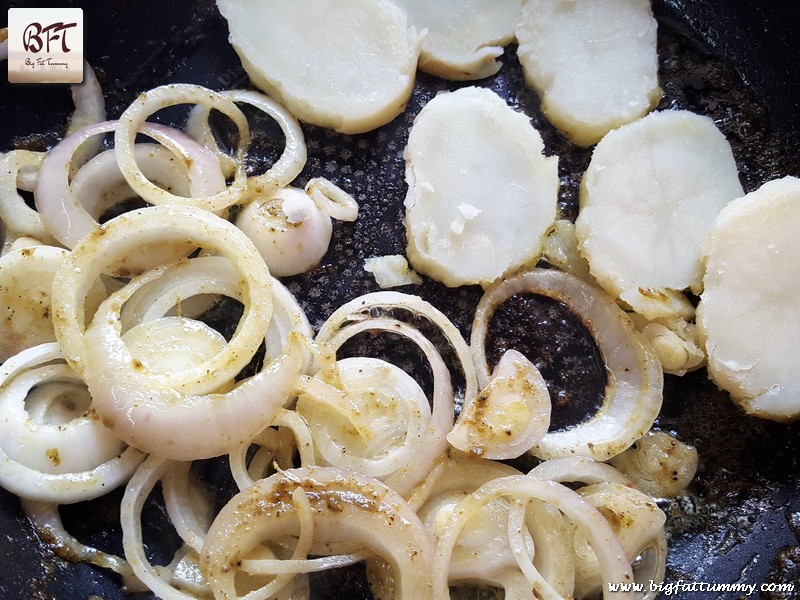 Serve the chicken cafreal with the caramelised onions and fried potatoes.