This is a simple Chicken Leg Roast that my mummy makes. She uses just a few whole spices and it turns out great. We all love it and I'm sure you will too.
Serves – 2 to 6 Persons
Prep. Time – 15 Mins.
Cooking Time – 5 Mins. (active) + 45 Mins. (passive)
Ingredients:
Chicken Legs – 750 gms.
Onions (roughly cut) – 2 large
Garlic (with skin) – 15 cloves
Ginger – 1 inch
Limes – 1 ½ medium sized.
Tamarind – 1 marble sized ball (soaked in ½ cup warm water)
Dry Red Chillies (deseeded) – 8
Black Pepper Corns (coarsely crushed) – 1 tsp.
Cloves (coarsely crushed) – 15
Cinnamon (coarsely crushed) – 1 inch
Turmeric Powder – ½ tsp.
Oil – 2 tbsp.
Salt – 1 ¼ tsp. or to taste
Step 1: Wash and pat dry the chicken legs. Make 3 to 4 slits on each side of the legs. Apply salt, juice of the limes, turmeric powder and mix well.
Step 2: Pound the garlic lightly and add to the chicken. Next, pound the ginger and add. Mix well and leave to marinate in the refrigerator for an hour or overnight.
Step 3: When you are ready to prepare the chicken, heat oil in a non-stick pan. Add the crushed cloves, pepper and cinnamon and the onions and sauté for 2 minutes. Add the marinated chicken at room temperature and sauté for a minute.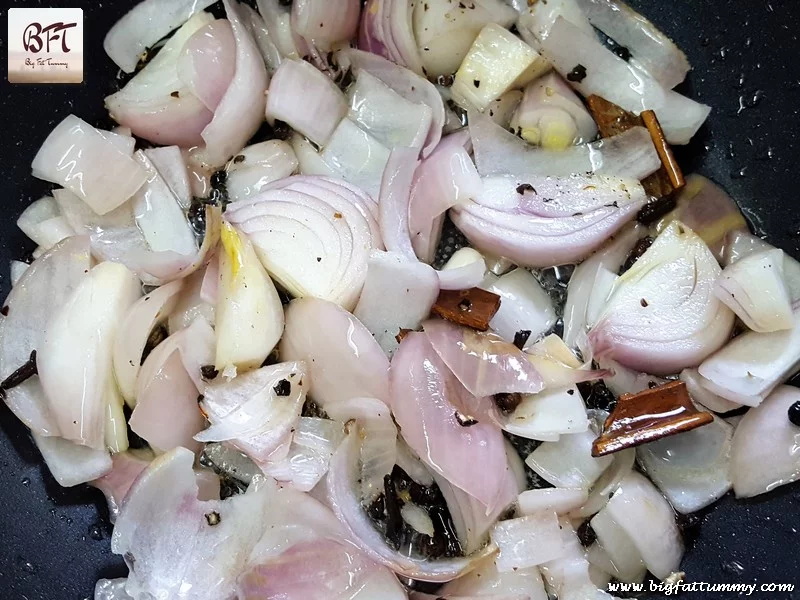 Step 4:      Add the dry red chillies, sugar and cover and cook on low heat for 20 minutes. Mix 2 to 3 times in between.
Step 5:     Open the lid, mash and strain the tamarind pulp into the pan and mix. Cook for a further 10 minutes, covered and on low heat. Switch off the flame and keep covered for another 15 minutes.
Serve with herbed potatoes ( here ) or Vegetable Pulao ( here)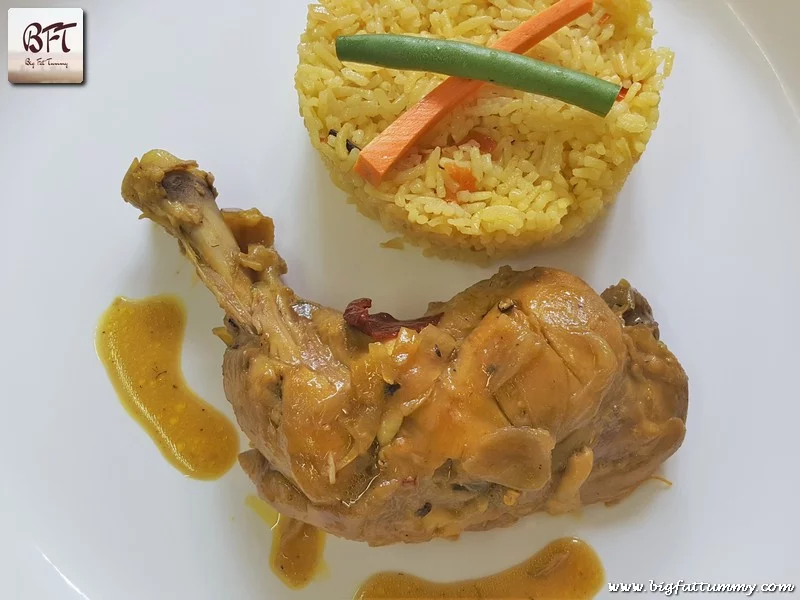 Watch the Video